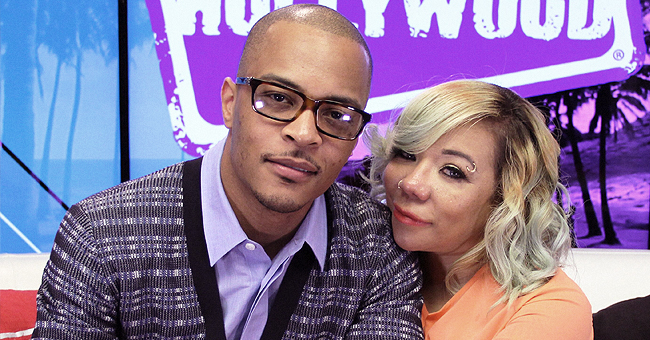 Getty images
Tiny Sends Father's Day Message to 'All Around Loving Daddy' T.I. and His Reaction Is Epic

Tameka "Tiny" Harris went all out for her husband, T.I., this past Father's day and the rapper had the most adorable reaction that is melting hearts across social media.
Tiny and T.I. have been together for about 18 years and have been married nearly nine. In that time, the couple has successfully raised a blended family of seven children, and Tiny couldn't help appreciating her hubby for his role in that.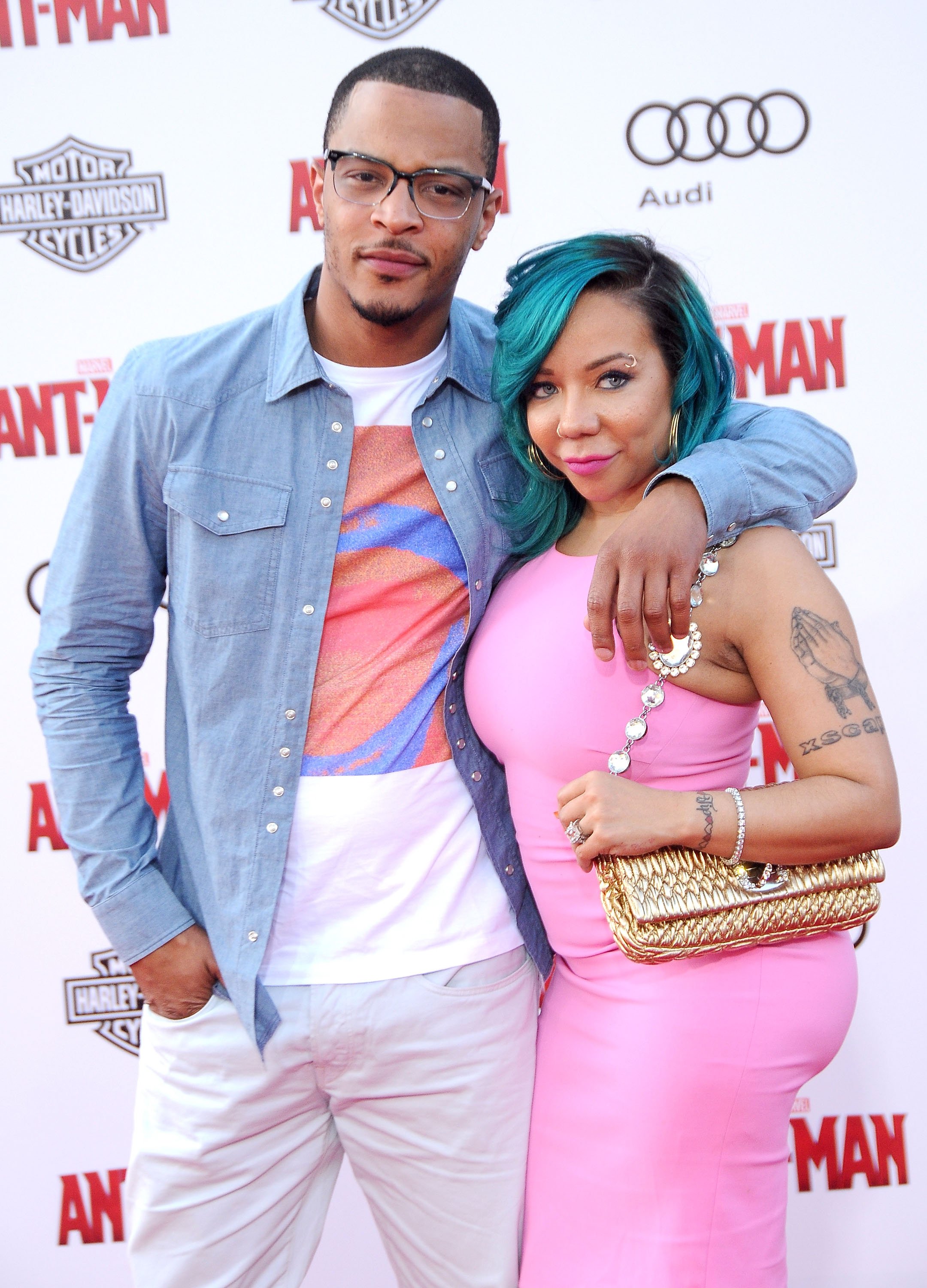 T.I. and Tiny at the Premiere of 'Ant-Man' at Dolby Theatre on June 29, 2015 in Hollywood, California. | Photo: Getty Images
Sharing a collage of the "Let's Get Away" rapper with all their kids, Tiny, 43, wrote:
"Happy Father's Day to the man who gave me the most amazing kids ever!! Also who helped me raise the most amazing lil girl...my whole world. I could never thank you enough for the Blessings you've put in my life."
"Today & everyday u should be celebrated for being an All Around Loving Daddy who will take on the world for his kids & his family," she continued. "We love u more than words could ever say & grateful for a lifetime. You Da Man Mr. Harris."
THE REACTION
T.I. (real name Clifford Harris Jr.) showed up in the comments section to thank his wife and remind her that he loves his family "endlessly."
The "Friends & Family Hustle" reality star was far from done, however, because he went on to pen a heartwarming note to his family, reassuring them that they mean the world to him despite the occasional disagreements.
A MAN'S HONOR
"Without you guys, I'd have nothing to celebrate. I truly love and cherish each and every moment I get to spend with you guys," T.I. wrote alongside another collage featuring pics of him with the kids. "It's an honor and a privilege to be a part of all of your exceptional journeys."
The 3-time Grammy winner who is also an actor and entrepreneur added that none of his accomplishments come close to knowing that his kids know he would never leave them hanging.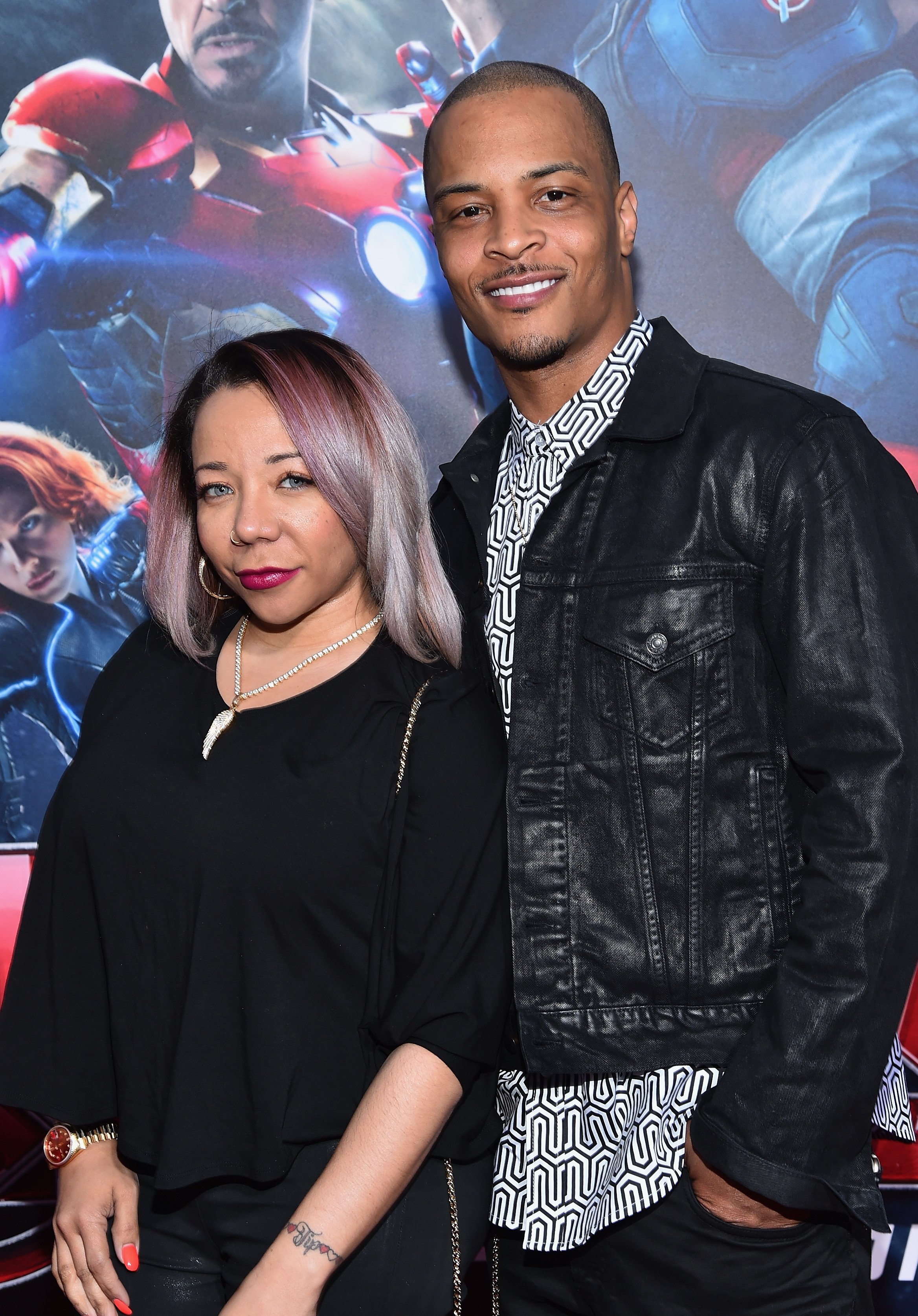 Tiny and T.I. at the world premiere of "Avengers: Age Of Ultron" at the Dolby Theatre on Apr. 13, 2015 in Hollywood, California. | Photo: Getty Images
He continued:
"You all are my true trophies and I'd die right now today to make your world a better place. Even though we don't see eye to eye at times... Even when we can't agree to disagree because we don't understand one another's perspectives... Even tho (sic) I know that the seeds I'm planting & points I'm making most times go in one ear and out the other...only to blossom & pop back up as epiphanies later on in life. Even still... Out of all the names & titles I've ever had IN MY LIFE... none of them mean more to me or sound nearly as good as when you call me 'Pops'"
SOCIAL MEDIA REACTION
"Thanks for being the greatest kids in the world!!!" T.I. finished. "I LOVE YOU ALL MORE THAN LIFE ITSELF!!!! Thanx (sic) for making me a father worth celebrating!!!"
Social media users could not help getting emotional over T.I.'s reaction, with one fan confessing: "I'm tearing up reading this, Happy Father's Day TIP."
"This brought tears to my eyes!" echoed another. "I sincerely love watching your interaction with your kids."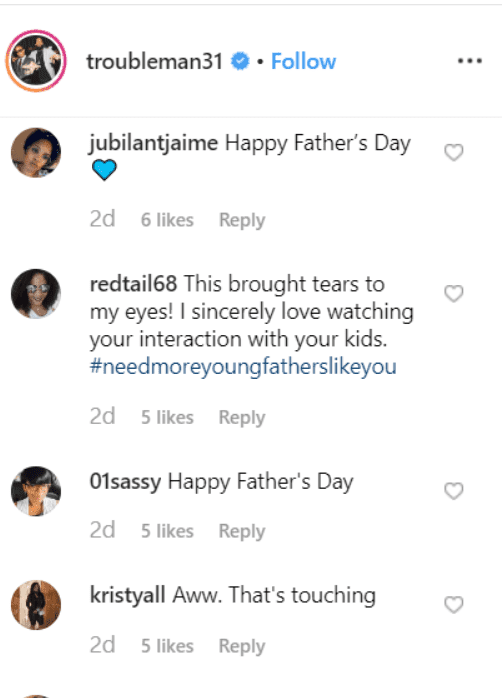 Screenshot of user comments. | Photo: Instagram/TIP(@troubleman31)
T.I., 38, and Tiny have three kids together, sons King, 14, and Major, 11; and three-year-old daughter Heiress. Tiny has one daughter, 23-year-old Zonnique Pullins, from a previous relationship while T.I. has two sons and one daughter – Domani Harris, 18, Messiah Harris, 19, and Deyjah Harris, 18 – with two exes.
Please fill in your e-mail so we can share with you our top stories!