Alex Trebek Reportedly Sends an Uplifting Card to a Granny Diagnosed with Pancreatic Cancer
The Guinness world record holder for "most game show episodes hosted by the same presenter (same program)", Alex Trebek, sent a card to a fan diagnosed with Pancreatic cancer to cheer her up.
The 'Jeopardy' host sent a hand-written note to a big fan of his work and aimed to motivate her in battling with the same disease he is facing head-on.
A young man asked Alex for some words of motivation for his grandmother who is a huge fan of Alex besides being diagnosed with the same disease and to his surprise, the host replied with a hand-written note.
"My grandma was diagnosed with pancreatic cancer last month," a user named 'sgtjayp' wrote. "Her idol, Alex Trebek, was also recently diagnosed with pancreatic cancer. I wrote to Mr. Trebek asking for some words of encouragement and well wishes. To my complete surprise -- he responded! Thank you for taking the time, Mr. Trebek!"
To his amazement, a note along with Alex's picture and signature arrived which said, "Karen, Let's you and I decide that we both are going to be cancer survivors. Stay positive! All the best."
The thread was trending on Reddit after the user posted it. 
TREBEK'S TUMORS ARE SHRINKING
On Friday, the host revealed on People's Magazine cover story that he had been responding to the therapy very well and some of his tumors had already shrunk by more than 50%.
"The doctors said that they hadn't seen this kind of positive result in their memory," he shared. "It's kind of mind-boggling. I've already gone from where I was to this. The doctors are so excited, just beside themselves with joy.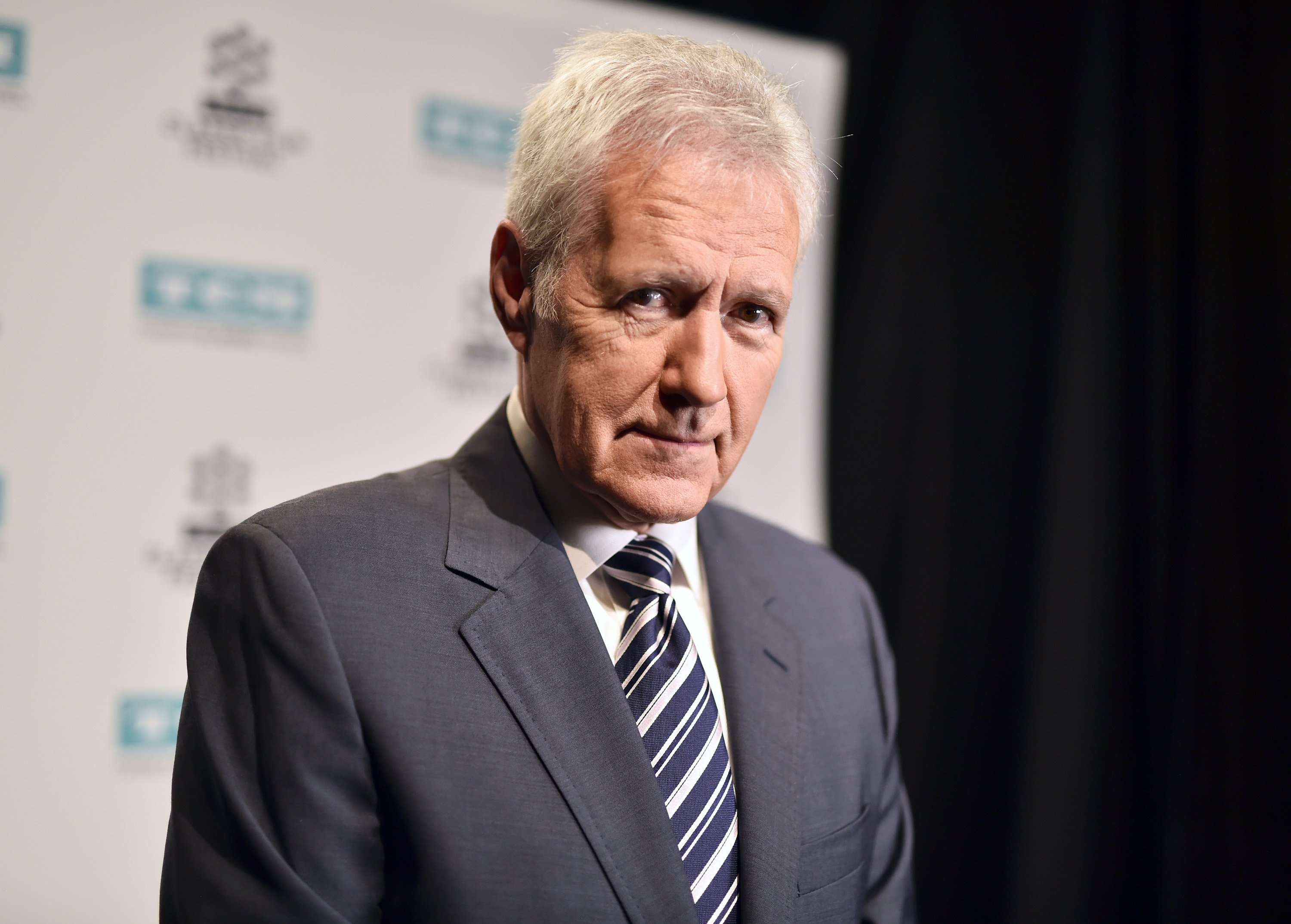 Besides following a strict regime of positive thinking, and staying happy, Alex has had tremendous support from his fans as well. He has gotten the same advice of how being happy is going to help from a mother who survived pancreatic cancer as she told him to "Kick Cancer's Butt."