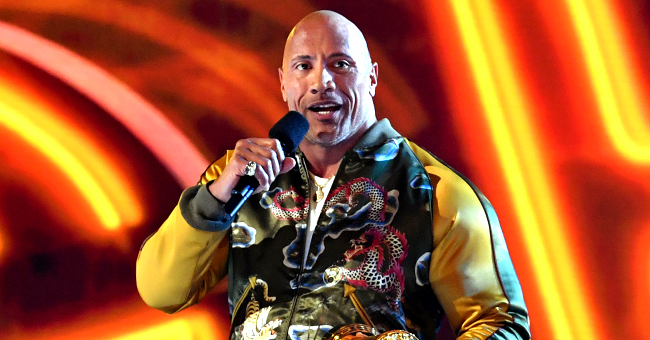 Getty Images
Dwayne Johnson's MTV Awards Speech Tells How He Refused to Conform to Hollywood
Dwayne "The Rock" Johnson took home this year's Icon Generation Award at the 2019 MTV Movie & TV Awards last Monday, and he revealed that before he became a household name in Hollywood, he had to undergo many hardships while refusing to conform to Hollywood's standards.
"The Rock" gave a moving speech about what he's learned through the years of being a Hollywood actor and shared that he was once miserable during the start of his career. When Dwayne first transitioned from being a wrestler to an actor, he revealed that Holywood had absolutely nothing to offer him.
"I want to share a really quick lesson with you guys, I've learned the most powerful thing we can be is ourselves."
On Conforming to Hollywood Standards
Despite being one of the highest-paid movie actors of today, he was once lost and miserable because Hollywood wouldn't accept him as he was. He was black, Samoan, and he weighed 275 pounds.
Aside from asking him to lose weight, lose the muscles, and be somebody else entirely, he was also asked to stop calling himself "The Rock." However, Dwayne was sure that he was going to be miserable doing that and decided he wouldn't conform to Hollywood. Instead, Hollywood was going to conform to him.
"When I first got to Hollywood, Hollywood they didn't know what the hell to do with me. I mean I was half black, half Samoan, six-foot-four, 275-pound pro wrestler. I was told at that time you've got to be a certain way, you've got to drop some weight, you've got to be somebody different, you've got to stop working out, stop doing the things that I love, you've got to stop calling yourself 'The Rock.' For years I bought into it because you think, 'Oh, that's what I'm supposed to do and I was miserable doing that. I made a choice that I wasn't going to conform to Hollywood, Hollywood was going to conform to me."
An Inspirational Man
The Icon Generation Award aims to celebrate actors whose contributions to both film and television have had a positive impact on society and the world at large. Some of the past recipients of the award include Jim Carrey, Tom Cruise, Ben Stiller, Johnny Depp, Adam Sandler, Jamie Foxx, Robert Downy Jr., Sandra Bullock, Chris Pratt, Will Smith, and Reese Witherspoon.
Johnson's speech was met with a lot of praise, as a lot of people were inspired not to conform to the world's stereotypes and expectations. In fact, people even thought that it was the highlight of the show.
Host Zachary Levi introduced the actor and former professional wrestler to the stage by narrating his past achievements. Of course, Johnson had to make an entrance as he danced Queen's iconic hit "We Will Rock You" before saying his speech.
Please fill in your e-mail so we can share with you our top stories!