Here's What Happened to 'Petticoat Junction' Actress Bea Benaderet When Her Character 'Left Town'
Bea Benaderet became best known for her comedic performances in "The Flintstones," "The Beverly Hillbillies," and "Petticoat Junction."
Fans of the country hotel keeper at "Petticoat Junction," which began its run in 1963, will know that Bea suddenly became absent on the show in 1967. Producers of the show eased concerns and said that she was "out of town."
Bea resumed her role as Kate Bradley in 1968, but after filming five episodes for the 1968-69 season, she left again, and this time, she didn't return.
The world had been unaware that Bea got diagnosed with lung cancer in 1967. When she left "Petticoat Junction" the first time, she underwent treatment for the condition, and a recurrence of the illness in February 1968 sent her back to the hospital.
On October 13, 1968, at the age of sixty-two, Bea lost her battle with cancer at the Good Samaritan Hospital in Los Angeles. Married to her second husband, Gene Twombly at the time, he passed four days after her death from a heart attack.
The couple had no children together, but Bea had two children, Margaret, and Jack from her first marriage to Jim Bannon, whom she divorced in 1950. In the years before her death, Bea had a remarkable career in radio and television.
After she graduated from St. Rose Academy in San Francisco, Bea attended the Reginald Travis School of Acting. Her career in radio began in 1936 when she became part of the Orson Welles' performing company on "The Campbell Playhouse."
In 1939, Bea got her break into comedy on the Jack Benny's show and only broke into television eleven years later when she got cast in the 1950 series, "Burns and Allen."
During her career, Bea received 125 acting credits, mostly in television series and includes voice-over work.
The actress appeared in 179 episodes of "Pennicoat Junction" wherein she as hotelkeeper of the Shady Rest Hotel, also had three daughters to manage.
The show revolved around Kate Bradley's family where they lived in the fictional town of Hooterville, with the only transportation in or out town being an old steam engine.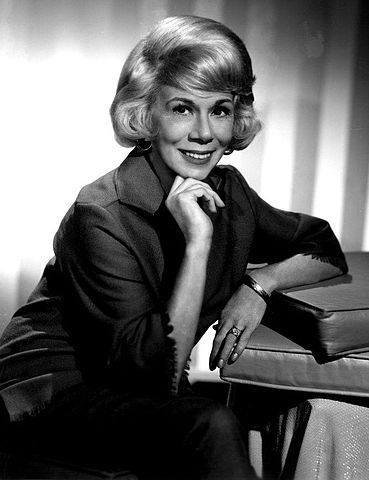 "Pennicoat Junction" became a beloved and successful series and remained a favorite long after the last episode aired in 1969. A success one of Bea's co-stars, Linda Henning, who played Betty Jo, attributed to the content of the show.
"I tell you the people who watched it really identified with it because they lived those lives," she told the LA Times in 2008. "That was what they wanted to see. It meant a lot to them."
In a remarkably similar story, another comedienne from the same era got diagnosed with cancer while in the midst of starring in a comedic television series.
Alison Pearce from "Bewitched" had an impressive career until her life got cut short, but not before she met the love of her life.