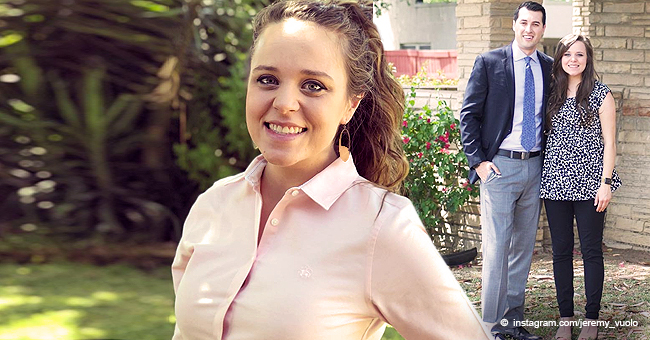 Here's Why Jinger Duggar Wears Pants and Shorts despite Her Father's Rules
Even though the Duggar family is known for the uncommon rules they follow, one of the daughters of Jim Bob and Michelle, Jinger, has been making headlines by breaking some of them.
While some people might consider that the Duggars take their traditions to an incomprehensible level, they do it all due to the religion they follow. As Jim Bob revealed, he and his family are Independent Baptists.
"Our interpretation was that from the neck down to the knee should be covered," said Michelle Duggar.
JINGER DUGGAR, THE "REBEL DAUGHTER"
Jinger Duggar born on December 21, 1993, is Jim Bob and Michelle Duggar's sixth child. Fans of "19 Kids and Counting," the show that catapulted the family to stardom, know that she has always been considered the "rebel daughter."
Her "rebel" personality got worse soon after she married Jeremy Vuolo and became Jinger Vuolo. The pair met each other through Ben and Jessa Seewald, one of Jinger's sisters, and on June 21, 2016, they announced their courtship.
For the Duggars, "dating" is banned. Instead, they call it courting. According to Jim Bob, courtship is "really waiting for the one God has for you and praying through the whole process." Michelle added that "it's really examining the person and considering, 'Would this be the guy I want to be the father of my kids?'"
While some people might consider that both terms are very similar, the Duggars have several limitations while courting, including that the pair cannot kiss hold hands, be alone together, give or receive full hugs, and, of course, they cannot have premarital sex.
BECOMING JINGER VUOLO
Only one month after Jeremy and Jinger announced their courtship, they got engaged and, on November 5, 2016, they got married. Their love kept growing, and on July 19, 2018, the couple welcomed their first child.
Soon after the baby's birth, they announced the big news on social media and their official website.
"God is so kind! Jinger gave birth to Felicity Nicole Vuolo this morning at 4:37 am. Felicity weighs 8lbs. and 3oz. and is 19.5 inches long. Both mom and baby are healthy, doing great, and resting well. We are very thankful for her safe arrival and look forward to life as parents!"
BREAKING HER FATHER'S RULES
Jinger Duggars' life has been filled with joy ever since she and Jeremy tied the knot but, apart from that, she has attracted a lot of attention due to her choices as a married woman.
One of the many things that Jim Bob and Michelle prohibit is social media. However, Jinger created her own Instagram account only six months after saying "I do."
WEARING PANTS AND SHORTS
Another strict rule in the Duggars household is related to clothing. Women are supposed to wear long skirts and dresses. About that matter, Michelle told TLC in 2013:
"As we studied as a family, we found we could come up with our idea of what we thought modesty was, but we really wanted to see what the scriptures said about it. Our interpretation was that from the neck down to the knee should be covered."
Jinger also broke that rule, and some of the photos on her and Jeremy's Instagram portray her wearing not only pants but also shorts. Thankfully, her followers praised her decision and filled the comment section with good wishes.
"Yes, PANTS!" commented one follower. "good to see you both wearing shorts!" pointed out a second person. "Glad she is wearing Jeans," added another user.
JIM BOB'S THOUGHTS ON HIS DAUGHTER'S WARDROBE DECISIONS
Although some people might have thought that the "free Jinger," like some have labeled her, could probably cause a turmoil in the Duggars household and would disappoint Jim Bob, the truth is different.
Once Jinger married Jeremy and left her parents' home, Jeremy became the only person in charge of the rules, including the ones involving her clothes.
Jeremy's sermon in the Spring of 2017 revealed his point of view on that aspect of their lives.
"It is your liberty as to whether you dress modestly with a modest pair of pants, or with a skirt, or with a T-shirt, or with a blouse. It is not your liberty, women, to wear sensual, seductive clothing that is designed to draw the attention of your brothers."
At the moment, Jeremy and Jinger Vuolo are enjoying their lives parenting their daughter Felicity. Soon after the baby was born, the proud father and husband took to Instagram to share a joke about the new stage of his life.
The post showed an unmade bed with a text that read: "To sleep, my dear friend and faithful companion, so long. It was a good run. Fondly, Jeremy." As for the caption, he wrote, "Goodbye, dear friend… #parenthood."
Things apparently have calmed down lately as most of the pictures in his Instagram show him, Jinger, and the baby with a big smile!
Please fill in your e-mail so we can share with you our top stories!