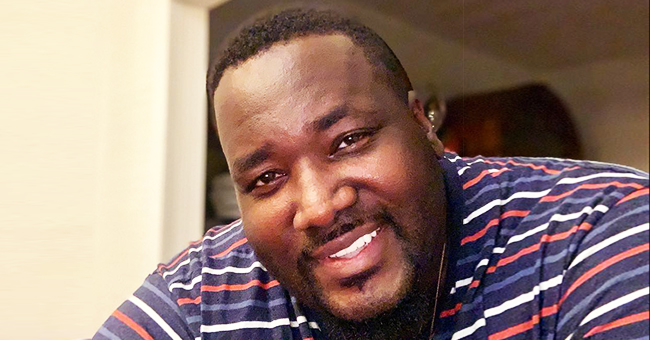 instagram.com/officialquintonaaron
'Blind Side' Star Quinton Aaron Has Been Hospitalized, Actor Reveals Details
Quinton Aaron shared a video update relating to his recent hospitalization which was a month in the making. His decision to finally get things checked out was last minute.
Aaron, 34, initially thought he had a common cold when he felt under the weather back in May, reported Pop Culture. The actor, best known for his role in "The Blind Side," eventually went to see what was wrong.
As his symptoms persisted well into June, Aaron visited doctors who found that his blood pressure was very high. It turned out to be a serious upper respiratory infection that landed him in the hospital for an overnight stay.
In the video found below, a humble Aaron remains calm as he mentions "a couple of health issues [that] just popped up on [his] radar." He assured fans that it's all good and there's "nothing to worry about."
Without going into detail, the actor thanked fans for their prayers and love. He further assured them that he would "be back at 100%" and continue with his career soon. He called the sickness a "minor setback."
The post, which was captioned "Matters of the Heart!" received tons of supportive comments below it. According to TMZ, Aaron was released on Wednesday.
In a subsequent video, Aaron reveals that he was "rightfully discharged," and speaks about having to take medication. He points out that his voice has returned and tells fans, "Don't trip."
The star has appeared in films and shows every year since making his break out on "The Blind Side." He now has several movies in post-production or completed, according to IMDb.
"Summertime Dropouts" will be his latest project, due to be released this summer. However, fans will always remember Aaron for his part in the 2009 film where he starred alongside Sandra Bullock.
Meanwhile, Bullock, 54, had a memorable role last year on Netflix's "Bird Box." Earlier this week, she received an award for the popular thriller which came out in December 2018 and broke records on the streaming site.
The actress attended the MTV Awards on Sunday and was graceful enough to share the spotlight with several other female stars in attendance. Gal Gadot, who presented her with the award for The Most Frightened Performance of the year, was the first.
She also honored Jada Pinkett Smith, Melissa McCarthy, and Brie Larson by saying how happy she was that her son would know them. Most commendably though, Bullock revealed the reason she made the film in the first place.
Wearing a dazzling fuschia tube top with frills and chic black pants, the gorgeous actress said it was her children, Laila and Louis Bardo, who inspired her to make the movie for them.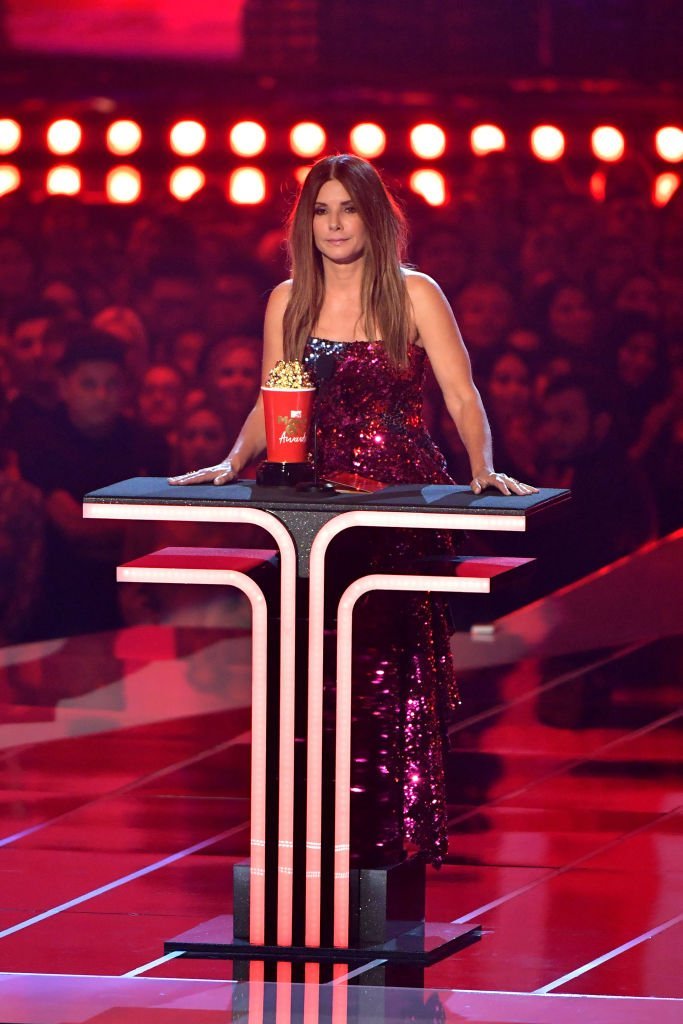 Sandra Bullock receives an awards at the 2019 MTV Movie and TV Awards in California | Photo: Getty Images
She explained:
"When I finished the film, I went to my babies and I said, 'Here, mommy made this for you. And even though you can't see it until you're 21 — because apparently, a movie about being a mommy is a horror film — you will know when you see it that there isn't anything that I wouldn't do for you."
Bullock has been in a longstanding relationship with boyfriend and photographer Bryan Randall since 2015. We hope that she and Aaron continue to find good health and success both onscreen and off.
Please fill in your e-mail so we can share with you our top stories!