Obama's Fans Confess They Miss Him after His Juneteenth Message
Former President Obama commemorated Juneteenth with an inspiring message and story of a painting he kept by the Oval Office after he made history as the first black president of America.
It is no news that many American's want former President Barack Obama back in the White House, and with his recent tweet celebrating Juneteenth, his avid supporters made yet another call for the first African-American president to come into power once again.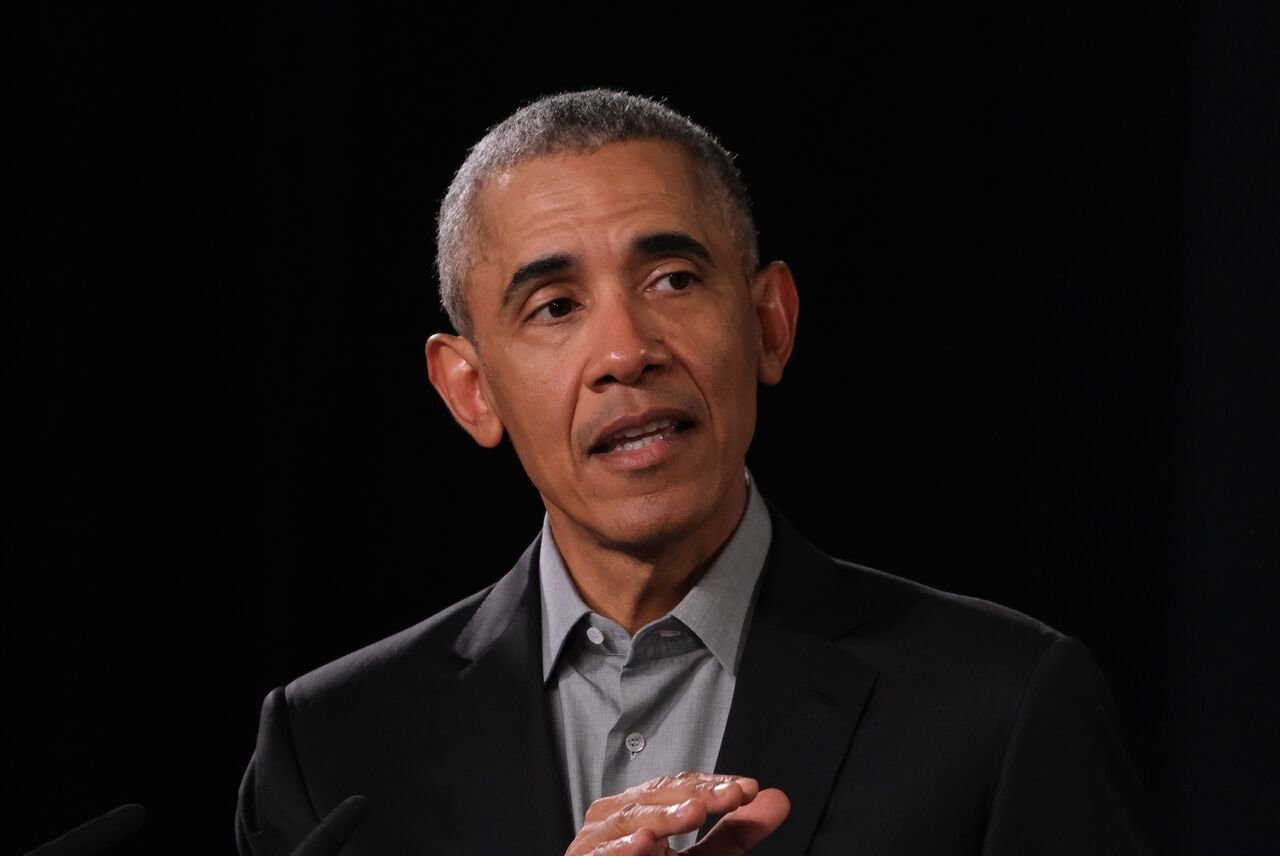 On Wednesday, Obama shared a story of a painting that used to hang in the White House while he served his time as president. He tweeted: 
"Outside the Oval Office, I kept a painting of a small crowd huddled around a pocketwatch, waiting for the moment the Emancipation Proclamation took effect. On Juneteenth, we celebrate the anniversary of that news - freedom - reaching slaves in Texas."
In the following tweet, he noted Juneteenth was a celebration to fulfill the "promise of our founding" but also said that America's "fight for justice and equality" is not yet over.
On Juneteenth, we celebrate our capacity to make real the promise of our founding, that thing inside each of us that says America is not yet finished, that compels all of us to fight for justice and equality until this country we love more closely aligns with our highest ideals. pic.twitter.com/2XAKRuRrbG

— Barack Obama (@BarackObama) June 19, 2019
His simple yet profound words inspired many and urged the former Commander-in-Chief to return to the White House. Twitter users replied to Obama's tweet, telling him that they miss him.
I miss President Obama. ❤️

— Jules Morgan 🇺🇸 (@glamelegance) June 19, 2019
"Please come back. To the Oval. Just walk in and start. It'll take that crowd at least a month to notice," tweeted comedian Kathy Griffin.
Please come back. To the Oval. Just walk in and start. It'll take that crowd at least a month to notice.

— Kathy Griffin (@kathygriffin) June 19, 2019
The celebration dated from 1863 when 250,000 slaves in Texas were already free by the issue of the Emancipation Proclamation of Abraham Lincoln, yet the knowledge only reached the public over two and a half years after. The General Order read:
"The people of Texas are informed that, in accordance with a proclamation from the Executive of the United States, all slaves are free. This involves an absolute equality of personal rights and rights of property between former masters and slaves, and the connection heretofore existing between them becomes that between employer and hired labor."
It's RUDE that this is not a national holiday! If we can acknowledge Christopher Columbus then we can acknowledge the TRUTH. https://t.co/SLJ5iNQw8L

— Joe Madison (@MadisonSiriusXM) June 21, 2019
Although Juneteenth is not considered a national holiday, despite the efforts of Obama to pass it in legislation, it is still widely celebrated in many states and by many Americans.
The former president regularly utilizes Twitter as an avenue to inspire others through his thoughts and messages. Earlier this year, Obama sympathized with New Zealand for the mass shooting that happened in two mosques.
Outside the Oval Office, I kept a painting of a small crowd huddled around a pocketwatch, waiting for the moment the Emancipation Proclamation took effect. On Juneteenth, we celebrate the anniversary of that news - freedom - reaching slaves in Texas. And something more: pic.twitter.com/kSkLHbfnc3

— Barack Obama (@BarackObama) June 19, 2019
Obama showed support and suggested what should be done amid the tragedy, through a tweet -- the fastest way he can reach a wide range of people. He said:
"Michelle and I send our condolences to the people of New Zealand. We grieve with you and the Muslim community. All of us must stand against hatred in all its forms."