Alex Trebek Receives a Standing Ovation at the NHL Awards and Gives a Health Update
Alex Trebek, the longstanding host of "Jeopardy!," has given the latest update about his ongoing battle with cancer. 
The ailing star attended the recently-held 2019 NHL Awards alongside many other stars. It was while on the red carpet at the event that Trebek disclosed the current state of his health.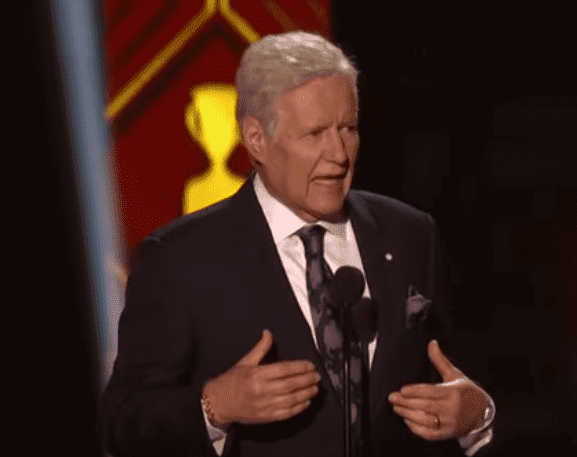 Thankfully, it is good news from the world-famous TV personality as he happily revealed that he is "feeling pretty good."
"I have good days and a few days after chemo that kind of lay me low for a little bit. But overall I'm improving. My numbers are improving. And I'm very positive about the outcome," Trebek further said.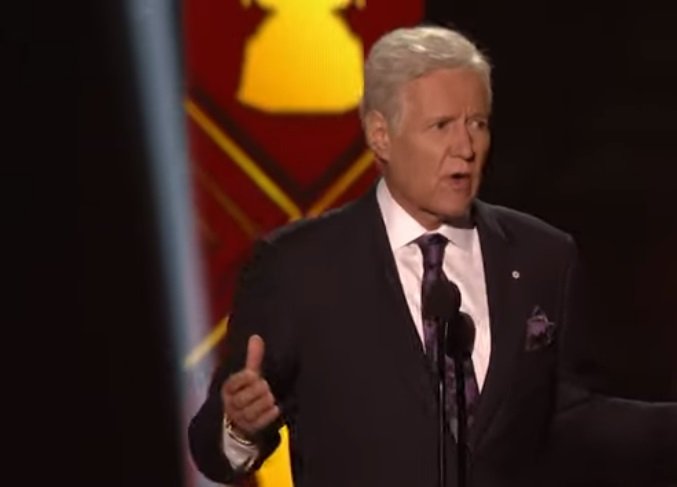 This new update about his fight with one of the deadliest diseases ever known comes quite soon after he told People the somewhat miraculous information that his cancer growths have shrunk by over 50 percent! 
According to the 78-year-old, the doctors were equally surprised by the remarkable development even though his pancreatic cancer had already progressed to the deadliest stage, the fourth stage. However, the surprise is a highly welcomed one as it increases the chances of the disease going into remission.
If anyone deserves a standing ovation, it's Alex Trebek! @Jeopardy #NHLAwards pic.twitter.com/Q8n7moabSx

— NHL GIFs (@NHLGIFs) June 20, 2019
The "Jeopardy" host's appearance at the NHL Awards seems to prove the miraculous update from back then accurate as the star looked quite good even as he was called on stage to present an award. 
An avid supporter of hockey, Trebek was excited to be at the occasion and to be recognised as a very special one too. Jon Hamm, whose St. Louis Blues won the Stanley Cup this year, introduced Trebek to the crowd, and doing so, referred to the award-winning host's cancer battle. 
Trebek received a warm surprise as soon as he walked on stage to present the Hart Memorial Trophy, the league's MVP award. On seeing him, the entire crowd rose up to give him a loud ovation.
The moment was amazing as the crowd, even after the clapping stopped, remained standing to listen to Trebek speak about how he felt honoured to be present and also to announce that Nikita Kucherov of the Tampa Bay Lightning was this year's winner.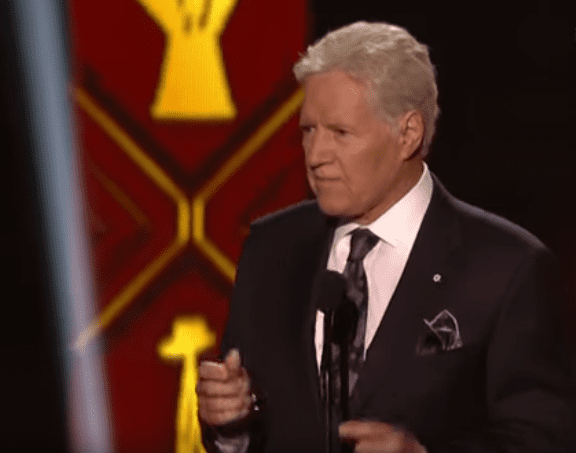 Trebek has received tremendous support from fans, his fellow celebrities and his family since the announcement of his cancer diagnosis a few months ago.
USA Today reports that James Holzhauer, longtime running champion of "Jeopardy!" honoured Trebek by donating a sum of $11019.14, a reference to Holzhauer's daughter's birthday, to the Naperville Pancreatic Cancer Research Walk campaign page of Ann Zediker.