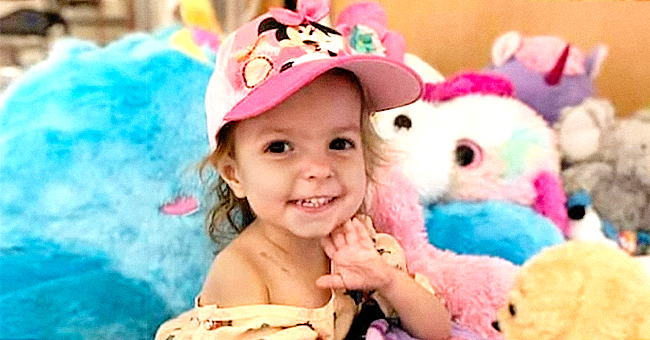 2-Year-Old Beats a Rare Form of Ovarian Cancer
The first time the girl was diagnosed, she had just a fever in January. And after her daycare provider told her parents, Mike and Meagan Xydias, a month later, her stomach was swollen and uncomfortable.
McKenna Shea Xydias, from Senoia, Georgia, had a yolk sac tumor in an ovary and had to undergo four cycles of chemotherapy to fight it.
The little 2-year-old girl who was diagnosed with a rare form of ovarian cancer in February no longer has cancer, and doctors believe she will continue to improve.
The parents said they received the news of their daughter's clean health cancer statement on June 12 from Dr. Katie Sutton, a pediatric oncologist at the Aflac Cancer and Blood Disorders Center at Children's Healthcare of Atlanta.
She added that Kenni is a ball of energy and a typical 2-year-old girl. She is the smallest girl, but she is the boss and is very stubborn, which is a great kind of character to fight against cancer. She doesn't let anything stop her.
Kenni was X-rayed, and they said her intestines looked full and it looked like a big gas bubble, Mike explained. After an ultrasound, they saw a mass located around her ovaries.
According to the Children's Hospital of Cincinnati, the type of tumor that McKenna had was a malignant and very rare tumor of cells that line the yolk sac of the embryo and can be found more frequently in children before they are 1 or 2 years old.
The dr. Sutton says she is a rock star. Fortunately, Kenni had no serious or unexpected side effects, except to require that she undergo blood transfusions eventually.
The side effects of the chemotherapy were somewhat challenging for Kenni, but the baby was still their brave little girl, her parents said. She has the virtue of putting a smile on everyone's face in the hospital, adds her mother Meagan.
This form of ovarian cancer that McKenna had is extremely rare and there are very few (5%) children who present it, according to statistics from the U.S. Department of Health and Human Services.
A person close to the Xydias family created a GoFundMe page in February to help raise funds and have their concerns go down, while they had to spend time with blood tests and transfusions.
Mike said that "people are genuinely good and they want to help. [We want to] pay it forward to everyone who helped us." "Trust your gut when it comes to you or your child's health, and there's the life aspect of, 'enjoy every minute," added Meagan.
Please fill in your e-mail so we can share with you our top stories!