Dallas Bride-To-Be Tragically Died after Construction Crane Fell onto Apartment
Tragic!!! Bride-to-be tragically killed as Dallas Crane fell into her apartment building three months before her wedding.
Kiersten Smith, 29, and her fiance, Eric Ridenhour, 34, were hanging out at their apartment building on June 9 when tragedy struck the couple.
Kiersten, the bride-to-be, was seated on the couch watching an episode of "Grey's Anatomy" while Eric made grilled cheese sandwiches right behind her.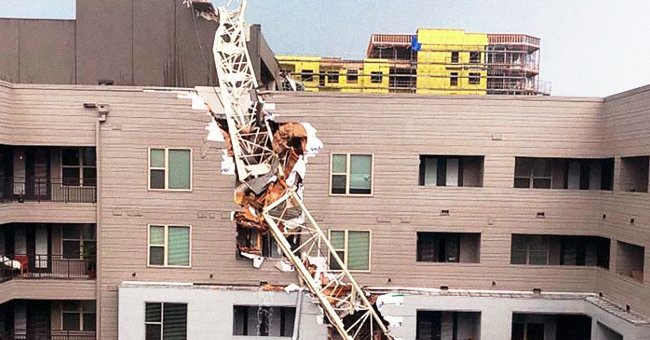 Without warning, their love story was cut short as a thunderstorm sent a construction crane crashing into their apartment complex. The effect of the accident left their living room, where Kiersten had been sitting, totally destroyed. And from their second-floor apartment in the five-story building, you could look up to see daylight.
Eric emotionally recalls the chaos that happened before and after the incident in an interview with Good Morning America.
"I had zero vision, but I could feel the air in front of me when I was yelling her name, and it was just texture. I could feel texture. It was like you could grab the air," Eric recalled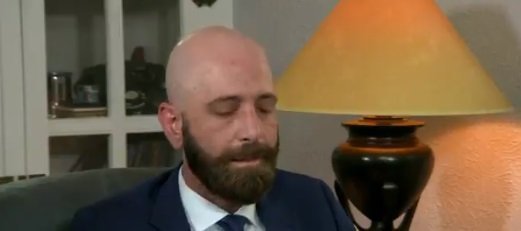 The crash resulted from heavy storms that moved through the area that afternoon. The whole area was strewn with debris, and a billboard and Dallas Love Field Airport hanger roof were also damaged by the rough winds.
Having sustained cuts and bruises from the incident, Eric explained to the Associated Press how he pulled his downstairs neighbor up to his apartment as they waited with him on his balcony till the firefighters came. He recalled that he kept yelling at them that his 29-year old fiancee was still in there.
"It happened so fast." The fiancé of a woman killed in their apartment as a crane collapsed into their building is speaking out. @marcusmoore has the story. https://t.co/M4tztVRsqi pic.twitter.com/Q7SNcgWsB2

— Good Morning America (@GMA) June 20, 2019
Eric said he had seen rescuers go into the first floor and heard them yelling that they had found a body. He couldn't tell who it was, at first, until he saw her clearly.
"They were doing CPR on her right there on the stretcher. I just saw her arm just lifeless," he said.
The Dallas County medical examiner's office provided information that Smith had died of blunt force head injuries.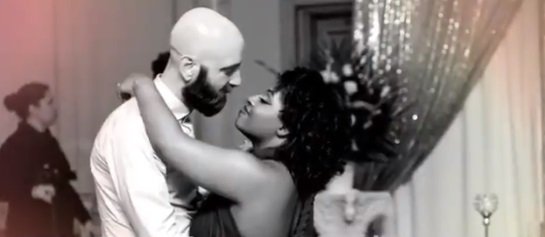 The couple had met in 2017, a few weeks after Eric transferred to Dallas from Phoenix to work at Tenet Healthcare's headquarters. Kiersten, who also worked there, stepped onto an elevator and caught Eric's attention immediately. 
The couple was set to be married in September in the presence of family and friends on a Florida beach. The crane tore through many apartments and even crushed an adjacent parking garage.
It left one dead, and five other people injured and hospitalized, all with high chances of recovering.