Frisky Dog Crashes Church Service, but the Priest Has the Best Reaction to It
Father José Geraldo Sobreira was giving his Sunday speech when a solitary and playful dog decided to break into the church Nuestra Señora de Los Dolores.
Father Sobreira said that every day that passes he is more convinced that animals are in this world to teach human beings valuable lessons about true love and how we should show it to our fellow human beings and to those who share the world with us.
With a funny gesture that shows his love for pets, Father Sobreira instead of throwing the dog out of the church, or asking someone to take him out, decided to pet him and the grateful little animal gave him frantic movements of his tail in return.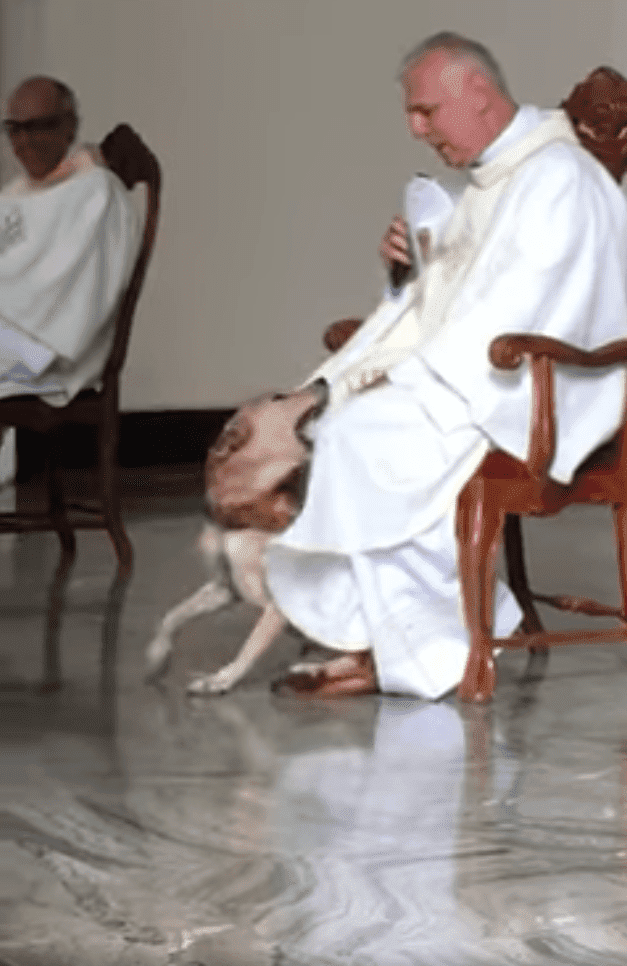 The puppy's behavior showed that the only thing he had in mind is that it was time to play, without understanding or caring about the special moment they were having in the Church in the middle of the mass ceremony.
So Father Sobreira welcomed the puppy with a smile and instead of taking him out of the place allowed him to stay at his feet even if it represented a distraction, which we certainly can't deny, is super adorable.
The priest shared in his Facebook account an adorable video where you can see how the clergyman receives the canine's visit and takes care of him. The event occurred during the morning sermon at 9:00 when the puppy entered the church.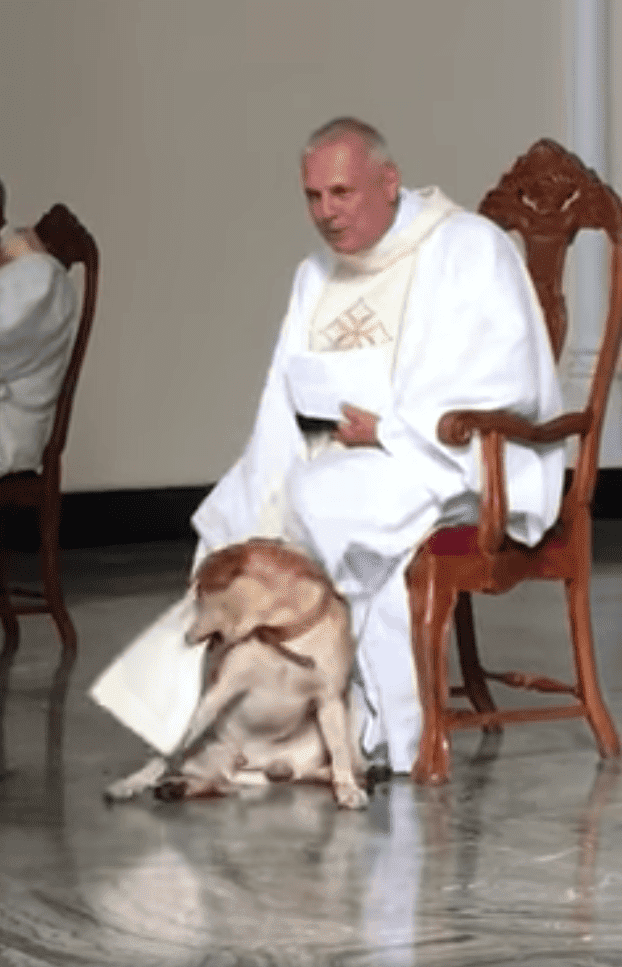 The puppy had a collar around his neck so they assumed that it had an owner and was someone's pet. However, the uninvited guest was quite ungovernable at first.
He entered the church after the sermon had already begun. He climbed the altar, bit and took the towels from the altar, destroyed some flower arrangements, even the priest wanted him to leave.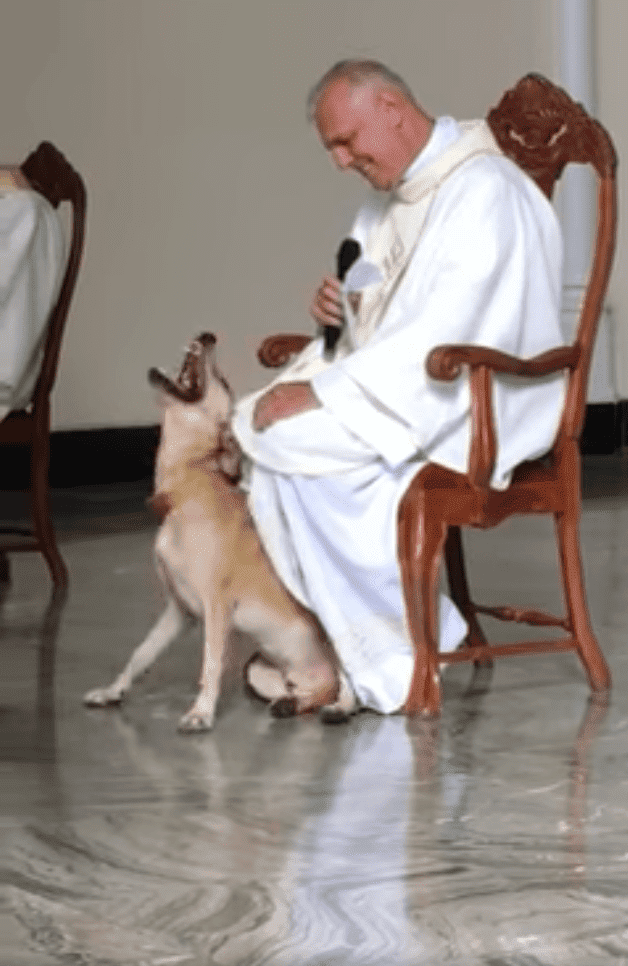 Although it is unknown where the dog came from, the people of the church have seen his visit as something divine and Father Sobreira has been recognized for the attention and affection he gave to that little "four-legged angel".
Without hesitation, the friendly puppy began to play with the clothes of the priest while he read the speech, and he just kept biting and pulling his clothes.
Sobreira couldn't hide a smile on her face and continued to play with the adorable distraction at his feet throughout the service. The priest explained to the audience that the dog was like a small child and that he only wanted to play.
This lovely story reminds us of a teacher that had a tremendous surprise after looking checking inside a students backpack and finding a dog hidden in there.
The teacher said that on a common day, she did a backpack check right after the morning announcements. As soon as she opened the backpack of a young girl, she jumped back in fear.