Beth Chapman's Daughter Bonnie Shares Health Update Amid News about Her Mother's Coma
Over the weekend reality television star Beth Chapman was put into a medically induced coma amidst her battle with cancer. Her daughter took to social media to share an update on the matter.
Sunday was a day filled with urgency as the Chapman family needed to rush to Hawaii after Dog the Bounty Hunter star Beth Chapman, 51, was taken to a hospital. The star's daughter Bonnie Chapman recently took to Instagram Story to give fans a brief update on Beth's health.
Before the update came, it was revealed that the reality star had been put in a medically induced coma over the weekend after being admitted on Saturday. Bonnie's update centered on that.
Please continue to pray for my mom

— Bonnie Chapman (@Bonniejoc) June 24, 2019
She wrote over a picture that appeared to be from a hospital room: 
"There's not much of an update I can give, I can say she's getting good care. I know you guys wanted more, but y'know it's a coma, much much [sic] can be updated."
The Chapman family were the ones who revealed that Beth had been hospitalized again. Bonnie took to Twitter to share that she was already "on a flight home" to Hawaii.
Please say your prayers for Beth right now thank you love you

— Duane Dog Chapman (@DogBountyHunter) June 23, 2019
Later on the same Sunday, she uploaded selfies from the flight. One image revealed that she was traveling with her brother Gary Dee Chapman who appeared sitting next to her.
"It's quite serious."
Beth's daughter was clearly rooting for her mother as she also shared a picture taken last year featuring her mother hugging Duane "Dog" Chapman, Bonnie's father. She captioned the Saturday post with two heart emojis.
❤️❤️ pic.twitter.com/YOkmzfYmYC

— Bonnie Chapman (@Bonniejoc) June 23, 2019
In a previous post, she wrote: "If you haven't heard, my mother in an induced coma. Please keep her in your thoughts and prayers." In the morning on the same day, the Chapmans shared that the family matriarch was at the intensive care unit at Queen's Medical Center in Hawaii.
Her husband tweeted a plea asking: "Please say your prayers for Beth right now thank you love you." It was later reported that 911 dispatchers received a call from the Chapman's' Honolulu home stating that they were dealing with a "chocking" emergency.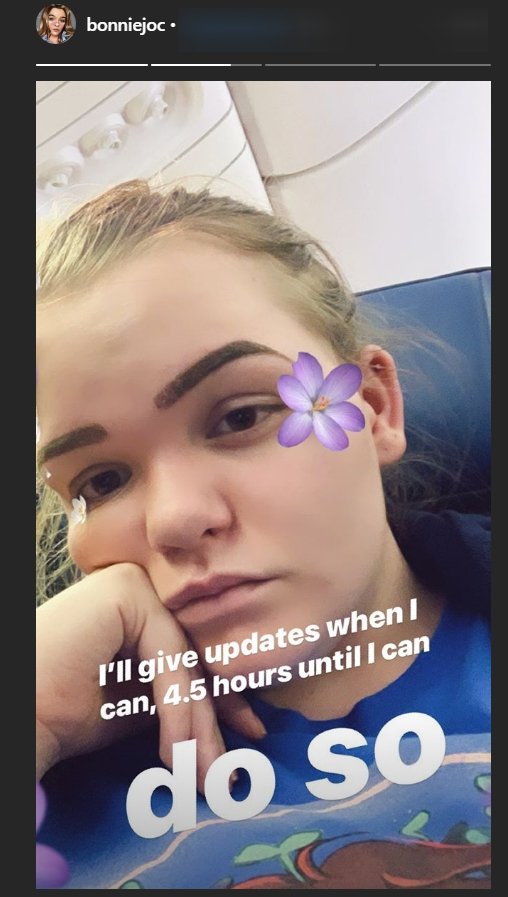 In September 2017, Beth was diagnosed with stage II throat cancer and declared cancer-free two months later. However, last November it was shared that the cancer had returned and she received a terminal diagnosis this time.
The new diagnosis came after she was rushed to a hospital for emergency surgery to clear a throat blockage that was obstructing her airways.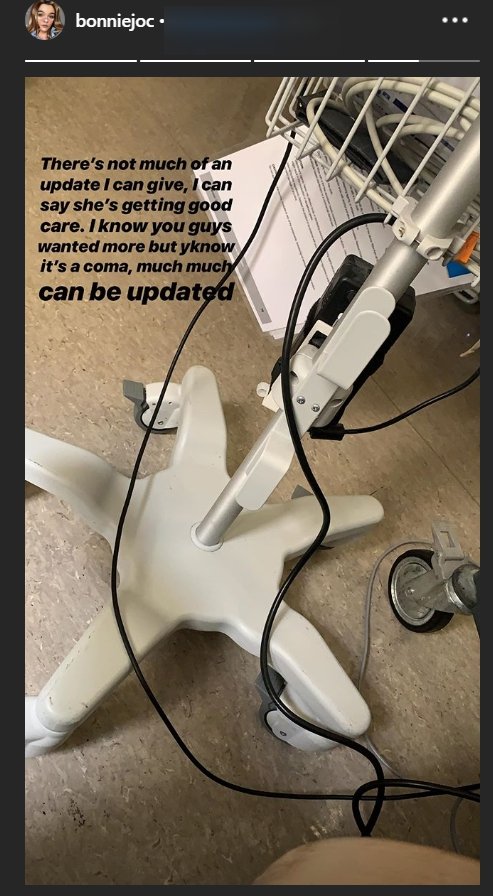 In April she was hospitalized again after she had trouble breathing. It's been reported that she recently stopped getting chemotherapy.
A representative for the family only gave this update: "It's quite serious."