'Dog the Bounty Hunter' Fans Slam Shannon Tweed Simmons for Her Post after News of Beth Chapman's Coma
Over the weekend the Chapman family revealed that Beth Chapman had been put into a medically induced coma at a hospital. A famous star has since been called out for a post she shared on social media that wasn't worded correctly.
Shannon Tweed Simmons, 62, was one of the people who posted about Beth Chapman, 51, after it was revealed that she was put into a medically induced coma. Beth was rushed to the Queen's Medical Center in Hawaii after going through a choking emergency.
KISS bassist Gene Simmons' wife responded to the situation by sharing an image of Beth and captioning the post with an ambiguous statement. She wrote: "Sweet dreams my friend."
The Dog the Bounty Hunter star's fans became upset because Simmons' message made it appear as if Beth had already passed and her friend was mourning her. Some of the reality star's fans took to the comments sections on Simmons' posts to criticize her.
A Twitter user with the handle @termedvetz noted: "She is not gone yet. This is going to be taken out of content." A fan named Lea Blackman misunderstood the post writing: "I had a feeling. :-("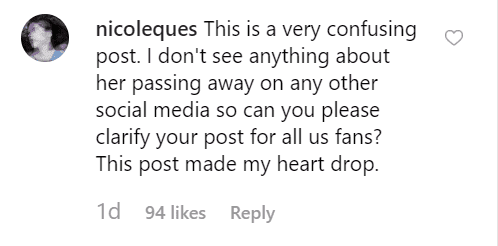 Lynnette Hutchison also didn't understand the wording of the post asking: "Did Beth please pass away…" Instagram user nicoleques criticized: "This is a very confusing post. I don't see anything about her passing away on any other social media so can you please clarify your post for all us fans? This post made my heart drop."
Another Instagram user called tattoolady78 defended Beth's friend. The social media user stated: "You all need to chill on this poor women ... she's her friend she said sweet dreams cause she was put in a medically induced coma ..."
She is still fighting! But sleeping.there may be options. And there is always hope.

— Mrs ShannonTSimmons (@shannonleetweed) June 24, 2019
Simmons tried to clarify her post on Twitter writing underneath the original one: "She is still fighting! But sleeping.there may be options. And there is always hope." The two have been friends for a long time.
In March, Simmons wrote a sweet birthday message for Beth:
"Happy Birthday to an amazing human and friend a friend who's love knows no [boundaries]. Being there when you need her, just a short text away when your down , a [little] bit of love from her goes a long way... she's honest and fiercely loyal... life is a gift to be shared with people who love you... [I'm] blessed to have her in my life ! Happy Birthday Doll."
In 2017, Beth was diagnosed with stage II throat cancer and two months later she was declared cancer-free. However, last year it returned and spread leaving her with a terminal diagnosis.
This April she was hospitalized after having trouble breathing. The Chapman family confirmed on Sunday morning that the reality star had been taken to the hospital and put in a medically induced coma.
Calling all prayer warriors for @MrsdogC & @DogBountyHunter. Beth has been an inspiration to me and @MrsScottBaio.
https://t.co/B0zkjhl2BU

— Scott Baio (@ScottBaio) June 23, 2019
Former sitcom star and another one of Beth's friends, Scott Baio, also took to social media to wish her well. He wrote: "Calling all prayer warriors for [Beth Chapman] & [Duane "Dog" Chapman]. Beth has been an inspiration to me and [Renee Baio]."