Antonio Banderas Steps out with Girlfriend Nicole Kimpel in Spain
Spanish superstar Antonio Banderas was recently spotted with his dazzling sweetheart, Nicole Kimpel, in Malaga, Spain.
Banderas, 58, and his 20 years younger girlfriend Kimpel attended the Antonio Banderas' Awards Gala, held at the High School Of Performing Arts and Dance (ESAEM) at Teatro Cervantes in Malaga, Spain, as reported by Daily Mail.
After Banderas' split with Griffith, he began dating Kimpel, an investment adviser.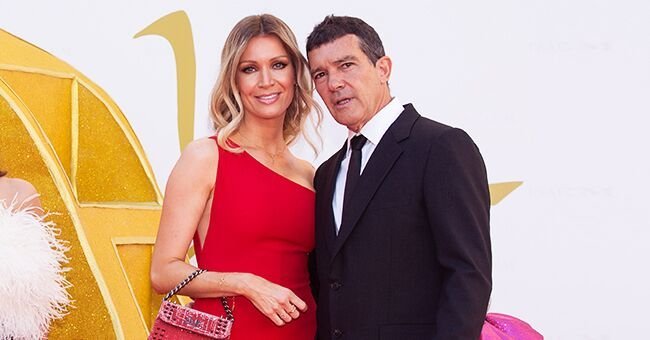 For the occasion, Kimpel wore a one-shouldered red gown with a thigh split. She opted for minimal makeup.
Meanwhile, the "Desperado" actor, who was introduced by singer-songwriter Madonna to Hollywood in 1991, looked incredible in a black suit with a black tie and white shirt. 
In an interview with Entertainment Tonight earlier this month, Banderas opened up about showing up at Miami Fashion Week in the midst of his busy schedule coming off Cannes Film Festival.
"I had a commitment with Miami Fashion Week from four years ago, and no matter what I have in Cannes," he said. "No matter if I'm doing a movie, I had this commitment to come over here and just become, in a way, the voice of the Miami Fashion Week. And I have to fulfill my commitment."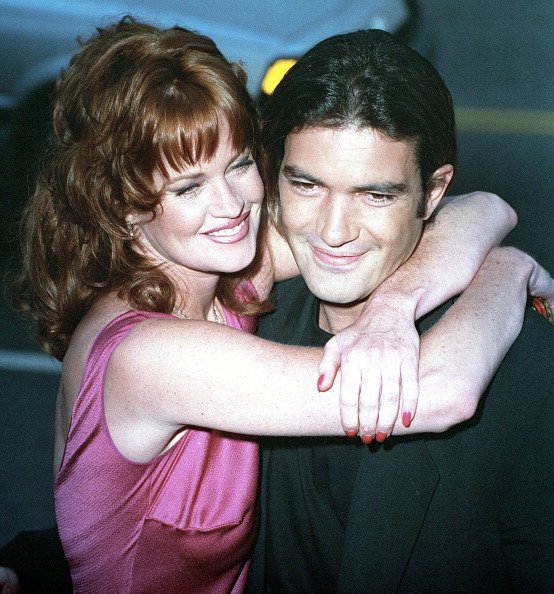 According to the actor, Miami has dependably been an outstanding place to him since it's where he met his ex-wife Melanie Griffith.
"I just love, also, the environment. When I'm talking about the environment, it's not just the human environment -- but just to be close to the Caribbean, it's just something very special," he continued.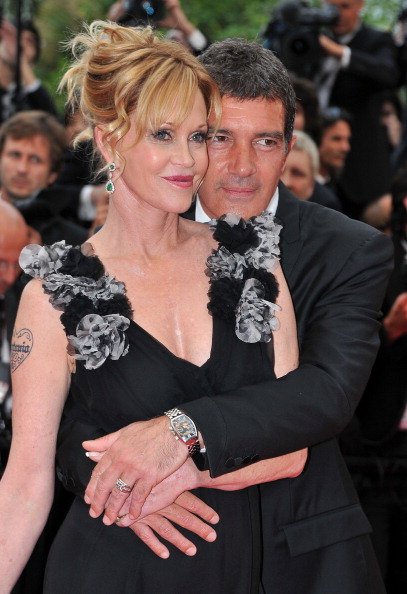 Banderas started a relationship with the actress in 1995 while shooting the romantic screwball comedy film "Too Much."
The former couple tied the knot in May 1996 in London. They have a daughter, Stella del Carmen Bandera. In 2014, they released a statement announcing their divorce, which became official the following year.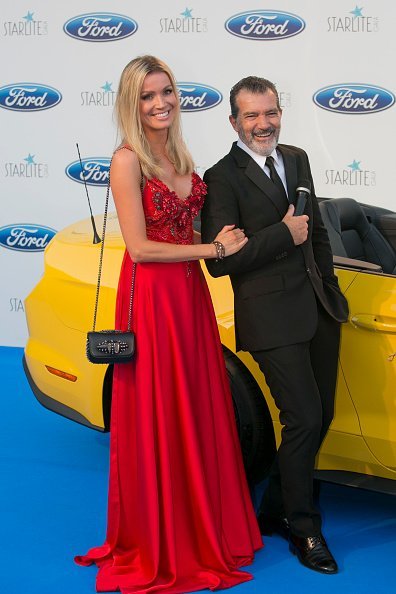 After Banderas' split with Griffith, he began dating Kimpel, an investment adviser. The pair packed on the PDA at the Cannes Film Festival premiere of the actor's latest film "Pain And Glory."
They were spotted posing for photos and later shared a delicate kiss in front of spectators.