Here's Why Cher Kicked Son Chaz Bono out of the House When He Was 18
As the only child of pop legends Cher and the late Sonny Bono, Chaz Bono shared his mother's initial reaction to him being transgender.
Born Chastity, Chaz often appeared on his parents' 1970s show "The Sonny and Cher Show." But from an early age, Chaz felt foreign in his female body and only understood the feeling later in life.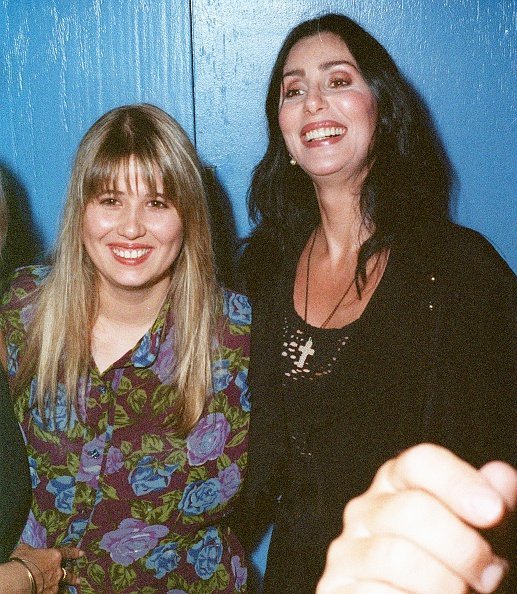 "As far back as four or five, I felt like a boy and wished I was a boy. At that time, I didn't know anything about people being transgender or changing their sex. As I started to get older, I made the mistake of thinking I was gay," Chaz told The Sun in October 2012.
During the early 1990s, still known as Chastity at the time, he launched a singing career with the album Hang Out Your Poetry and landed a small role in the independent lesbian film, "Bar Girls."
After a change in career to a writer, Chaz began working for the national gay and lesbian magazine, The Advocate, and officially came out on its cover in 1995.
Even though Cher had been an avid supporter of the LGBTQ community, the news did not fall on welcoming ears, as Chaz elaborated, "My mother is a gay icon, yet she wasn't over the moon when I came out as a lesbian in 1995. I wasn't surprised by her reaction. In fact, I knew it was going to be bad."
During a chat with HLN's Joy Behar in 2011, Chaz explained why Cher reacted by throwing him out of the house and said, "Partly due to the fact that everybody else knew and she didn't, she felt hurt. Her feelings got hurt, and she was unhappy that I was gay. A big part of it I think is that she felt foolish that everybody else knew."
It took Chaz a few years before he realized himself to be transgender and announced his gender reassignment surgery in 2009, while he legally changed his gender and name in May 2010.
"It took me a long time, into my early thirties, before I really figured out I was transgender. Then it took almost ten years to get the courage to transition because I was Cher's child — everyone was going to know about it," he told The Sun.
As a mother, Cher found the process difficult for other reasons as she told Pride Source in 2018, "I think it's about the fear, mostly. I felt, who will this new person be? Because I know who the person is now, but who will the new person be and how will it work and will I have lost somebody?"
Chaz realized that his mother would need time adjusting to a "new" child taking the place of the child she once knew.
"It takes a lot of time. Mom loves girlie stuff, so it was difficult because I was never that person. I could never give her that experience. As it goes on, I think she feels more comfortable with me as Chaz," he told Pride Source.
Cher confirmed that their relationship had improved considerably over the years during a separate interview with Notebook magazine in 2013.
"We're in the best place we've ever been since she was young," she said. "And I have to say 'she' because Chastity was a 'she' then and I have to make the distinction with Chaz as he is now. But it's starting to be nice because we're creating memories now and we've actually had the most fun together lately than we've had in forever."
However, Chaz is not her only child, and not the only one she had a tumultuous relationship with; as Chaz has a younger half-brother, Elijah Blue from Cher's time with Gregg Allman.
Although he had mainly stayed out of the spotlight, Elijah carved out a career as a musician. In April 2019, Elijah Blue opened up about his complicated relationship with his mother, Cher.