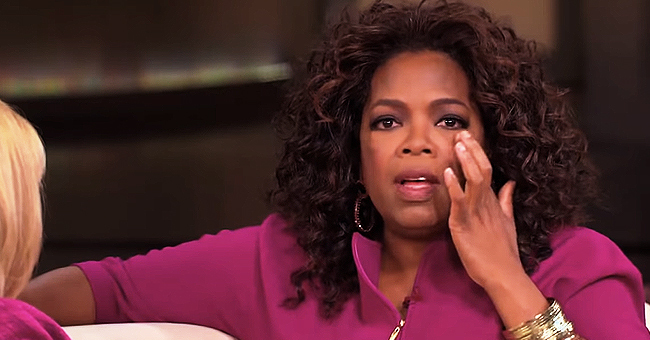 YouTube/OWN
Oprah Winfrey Is Open to Rebooting Iconic Talk Show but 'Maybe Not Every Day'
After nearly a decade away from daytime television, Oprah Winfrey is missing her days as the host of her groundbreaking talk show. She says she would love a reboot, but with one condition: not doing the show every day.
Oprah Winfrey is currently promoting her new book, "The Path Made Clear: Discovering Your Life's Direction and Purpose," and in her stop in Toronto, Canada, she talked with Entertainment Tonight's Cheryl Hickey about discovering her path, helping others find theirs, and how much she misses her daytime talk show.
MISSING THE OLD DAYS
The final episode of "The Oprah Winfrey Show" aired in 2001 and Winfrey has revealed she would love to do a reboot of the show.
"I would love to make that happen. Let me tell you. But maybe not every day," she explained.
And continued:
"For 25 years, it was perfect... The only time I missed it was during the election or when something really big happens in the news. I think, 'Oh, gee, I wish I had a show.'"
THE OPRAH WINFREY SHOW
The show premiered in September 1986 and soon after became the highest-rated daytime talk show in American television history.
Winfrey used the show as a platform to educate her viewers on diverse topics, including self-improvement segments ad book clubs. She also helped her audience by having extravagant giveaways in every episode.
Oprah had intense and emotional interviews with both celebrities and non-celebrities, and one of her most iconic interviews was the one with Michael Jackson in 1993.
Talking to Winfrey at his Neverland Ranch, the singer opened up about his strained relationship with father Joe Jackson, revealed he suffered from vitiligo and tried to dismiss several rumors about him.
A two-part farewell special for the show was recorded in front of an audience of 13,000 at the United Center in Chicago and counted with the presence of Aretha Franklin, Tom Cruise, Stevie Wonder, Patti LaBelle, Beyoncé, Tom Hanks, Maria Shriver, Will Smith, and Madonna.
The final episode of the show, on its usual set, aired on May 25, 2011, with a tearful Oprah that said, at the time, "I won't say goodbye. I'll just say...until we meet again. To God be the glory."
MOVING ON AND FINDING THE PATH
Talking about finding her path, the 65-year-old shared that it happened the moment she arrived in Chicago ahead of the beginning of her show.
"I thought, 'If the show isn't successful, then I'm going to go into advertising' or I'm going to do something else," she recalled. "I thought, 'I'm going to figure out a way to make this my home.'"
When asked what she thinks her place in this world is, Winfrey replied with confidence: "I'm here to be an inspiration."
And continued:
"I'm here to help other people discover the best of themselves. First, I was here to do it for myself, as is every person, and then you're supposed to take what you have found for yourself, whatever that is, and use that to offer to the world."
Although she's no longer in daytime TV, Winfrey keeps entertaining her audience through her network, OWN, and a couple of series on her YouTube channel.
The proceeds from her new book will go directly to the Boys and Girls Club of Attala County, Mississippi, where she grew up.
Please fill in your e-mail so we can share with you our top stories!