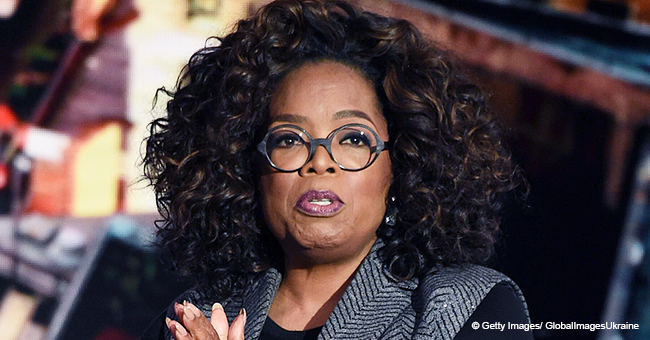 Oprah Winfrey Explains Why She Has No Regrets for Supporting 'Leaving Neverland'
Oprah Winfrey has asserted that she feels no guilt or rue for supporting the contentious "Leaving Neverland" documentary.
The "Leaving Neverland" documentary is a series which was recently aired by HBO Films; it gives an insight on the sexual abuse accusations by James Safechuck and Wade Robson on the late pop singer, Michael Jackson.
In her interview with "The Hollywood Reporter," the media magnate was asked if she has any regret involving herself with the documentary after her interview with Safechuck and Wade which was titled; "Oprah Winfrey Presents: After Neverland."
"No, I don't regret it. It wasn't really regret…."
Oprah went on to explain that she was shaken by the documentary and that she wasn't shaken because it involved Michael Jackson but because of the good job which Dan Reed, the director of the documentary did. She reiterated that he showed the pattern which she has been trying to show people.
"I'd been trying to say it's not about the moment, it's about the seduction. The first thing I said to Gayle when we watched it was, 'Gayle, you've got to get those guys on CBS This Morning.'"
The 65-year-old said she knew that people were going to be "triggered" by the story while some would be "re-traumatized" and so she realized that she could be of help by threading the needle of what happened.
When Winfrey was asked about the resentment she got from people for granting the interview, she explained that she hadn't received so much recoil since she appeared as a guest on Ellen DeGeneres' "Ellen sitcom" in 1997 when Ellen came out publicly.
"It made me think, 'Thank goodness Ellen's coming out was before social media because can you imagine?'"
Oprah said she was also trolled by a Twitter user who called her ''a disgrace to the race," but she decided to ignore the comment as it wasn't "healthy" for her to engage the user.
The interviewer also asked Oprah if the Jackson family has confronted her, she replied with a negative. She concluded by saying:
"Because for me it wasn't even about Michael Jackson. It was about the bigger issue."
Although the Jacksons have filed a lawsuit against the producers of the documentary, Michael's daughter, Paris Jackson and his bodyguard, Bill Whitfield have also come out to defend the King of Pop affirming that these are all false accusations.
Please fill in your e-mail so we can share with you our top stories!