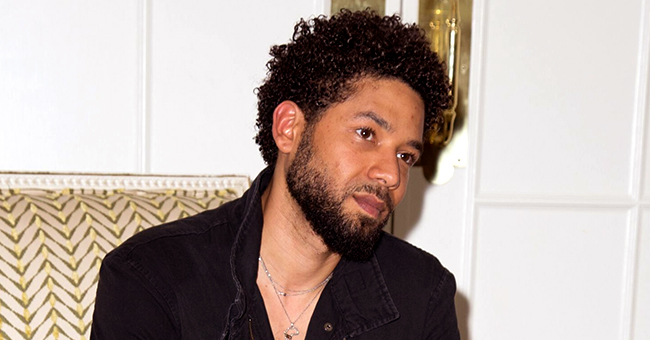 Getty Images
Chicago Police Release Unseen Footage of Jussie Smollett with a Noose around His Neck
Chicago Police released hours of footage on the Jussie Smollett case, with one video showing him with a noose around his neck after an officer visited him at home to ask about the incident.
After releasing almost 500 pages worth of police reports, Chicago police went on to release almost 70 hours of video footage which included him pacing around his apartment with a rope around his neck. Hoping to prove to the police that he was a victim, Jussie kept it around his neck until an officer asked if he wanted to remove it.
The files include footages of the brothers and Jussie, which were taken from police-worn body cameras, security, city, traffic, and crime cameras. The newly released video of him in his apartment has his face blurred out because, at the time, he was considered to be a victim of the crime.
Smollett as the "Victim"
According to the footage, Smollett detailed the attack and said he was physically and verbally assaulted, with two masked men even pouring bleach on him and tying a rope around his neck as he walked towards a local Subway restaurant.
However, his attackers came forward and said that they were actually hired by the actor himself to orchestrate the attack to make it look like he was attacked with homophobic and racial motives.
When the investigation shifted, Smollett was charged with 16 different charges, which were all ultimately dropped. The way the charges were dropped is now being investigated by the City of Chicago, as they will not stop until someone is put to justice.
Staying Positive
Despite all the controversies that surround him, Jussie Smollett let his followers and spectators know that he is "still smiling" as he turned 37 earlier this week.
37-year-old actor Jussie Smollett just celebrated his birthday and is "still smiling" amid all the controversies. On Instagram, he shared a baby photo of himself and disable the comment section, simply to let people know that he is still alive, fighting his battles, and staying grateful through it all.
"Grateful for LOVE. Grateful for y'all. Grateful for another year around the sun. #SummerSolstice#StillSmiling"
The actor is now clinging on to the hope he has, despite having to undergo yet another investigation.
Please fill in your e-mail so we can share with you our top stories!