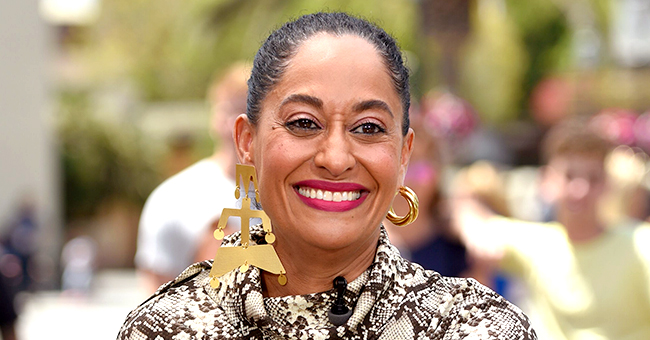 Getty Images
Tracee Ellis Ross Celebrates First Day of Summer with Sultry Bikini Selfie
Tracee Ellis Ross welcomes summer by showing off her covetable figure in as black-and-white string bikini photo.
There's no other way to welcome the summer but to lounge in the pool in your best swimwear. That's exactly what Tracee Ellis Ross did, as she took a dip in the pool in a string bikini that showed off all her best curves.
Age is definitely just a number, and 46-year-old Tracee Ellis Ross has proved this time and time again. Now that it's summer, she showed off her stunning figure in a bikini, leaving everyone wondering how she's kept herself in good shape all these years.
"SUMMER SUMMER SUMMERTIME ~ ready. happy first day of summer. Solo vacation vibes [photo] by me"
Tracee Ellis Ross is the queen of self-love, and she proves yet again why this is the case. Single and childless at 46, this is exactly the life she wants to live, focusing on solo adventures, fitness, family, and career.
Life After 40
During a previous interview for her Instyle Magazine November 2018 cover, she shares how her life definitely started taking a turn for better when she turned 40.
She began getting more projects, being invited to more events, getting recognized for her talent and a healthy lifestyle, and a lot more. In fact, people have begun to look up to her for the way she's lived a carefree life, not feeling pressured to conform to society's expectations of her to start a family and have children.
A Booming Career
According to Ross, "Black-ish" has been pivotal in her career, as it has opened many portals to different opportunities that she didn't use to get. She says that the show aims to discuss real issues, while adding a bit of humor into it, in order to make it more accessible and more relatable to the masses.
"I think it's stuff that all of us are chomping on or wondering how other people are dealing with. I would say that 70 percent of the people who come up to me on the street are 11-year-old white boys who are obsessed with our show. Where in their 11 years would the unpacking of the historical context of the N-word come up? I think that's great."
Happily Single
With the rate her career is going, Tracee is extremely happy to be where she is now. The fact that she plays a mother-of-five in her show and is not married nor has children in real life does not bother her at all, and she ensures everyone that she is not moping at home because of her singleness.
"It's sort of fascinating to be 45 and single and childless. Happily single, I should add. Not at home crying about it."
You go, Tracee!
Please fill in your e-mail so we can share with you our top stories!