Lady Gaga Steps out in Leather for a Special Show at the Apollo Theater
Lady Gaga was photographed leaving her hotel in New York City in a fierce all-black leather ensemble that showed off her flat tummy, while on her way to perform a show at Harlem's iconic Apollo Theater.
Lady Gaga, whose real name is Stefani Germanotta, is iconic for her unlimited supply of striking outfits, and she did not disappoint in this adventurous semi-skimpy leather outfit.
Gaga showed off her toned midriff in a rolled-up black leather bandeau, which highlighted her skin complexion. She paired it with a high-waisted black leather skirt with a prominent belt buckle and accessorized with a pair of black gloves and matching handbag.
The legendary singer completed the outfit with a pair of black platform boots and stuck to the dark monochromatic color scheme with large black sunglasses. The 33-year-old had her bleached blonde hair held up in a high, tight bun as she left her hotel in New York for a performance at Apollo Theater.
Gaga sure took over the performance as she sang her Enigma set of signature hits. She stunned the crowd as she transitioned from one hit to another while telling fans about her early days in the industry.
Though Gaga was on her way to a performance, fans were left disappointed at another future performance that they had hoped would happen, but seems to have petered out.
For quite a while, rumors had it that Gaga would be reuniting with her "A Star Is Born" co-star and director, Bradley Cooper, at the British music festival to perform songs from their Oscar-winning film.
Unfortunately, the news was effectively shut down by festival organizer Emily Eavis shortly after it emerged.
"Before this one gets out of control… the answer is no, that isn't happening," Eavis wrote on Twitter.
DJ Edith Bowman, who was guilty of adding fuel to the fire of the rumor, apologized for doing so on Twitter.
"So sorry this has grown arms and legs. Blame Mr. Cooper." Bowman tweeted.
"A Star Is Born" was a box office success upon its release last year. It earned eight Oscar nominations, and one Oscar wins, for Best Original Song. 
At the 2019 Academy Awards, Cooper and Gaga performed the award-winning song, "Shallow," in an intimate show of their on-stage chemistry that sparked rumors of an off-screen romance between the stars.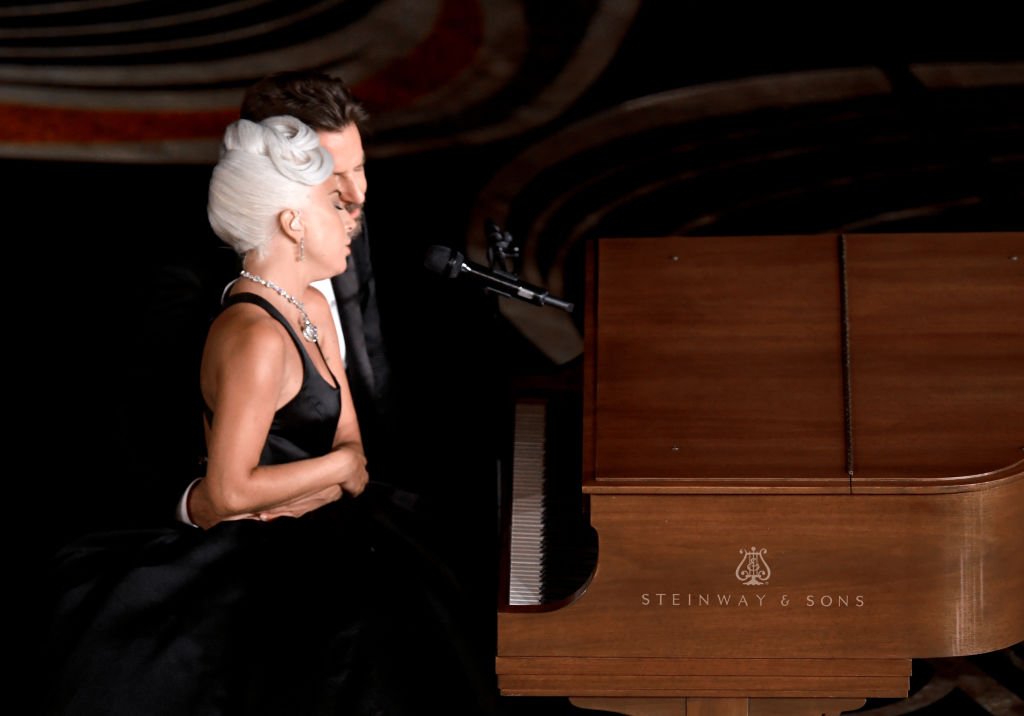 The rumors only got more intense following Cooper's split from his longtime love Irina Shayk earlier this month. Whether there is a love story between Lady Gaga and Bradley Cooper remains speculation.