Fans Question Sarah Ferguson's Mismatching Outfit Colors at the Royal Ascot
The Duchess of York has been the latest victim of criticism on social media as fans are puzzled about her bad color combination on the fourth day of the Royal Ascot. She joined her ex-husband, Prince Andrew, as they took in scenes of the royal racing festival.
The mother of Princess Beatrice and Eugenie is famous for her impeccable fashion sense, but it seems that she had her off days sometimes. 
Sarah Ferguson, joined her ex-husband Prince Andrew, Duke of York on the fourth day of Royal Ascot to wave as The Queen's carriage passed. The Duchess of York was clad in yellow shirt-dress that featured a gathered waist detail and paired the outfit with a fascinator adorned with feathers. 
She accessorized with a bottle-green bag by Gucci and finished the look with a pair of purple heels. It was a true color affair for the duchess, but it seemed fans were not too impressed by the combination.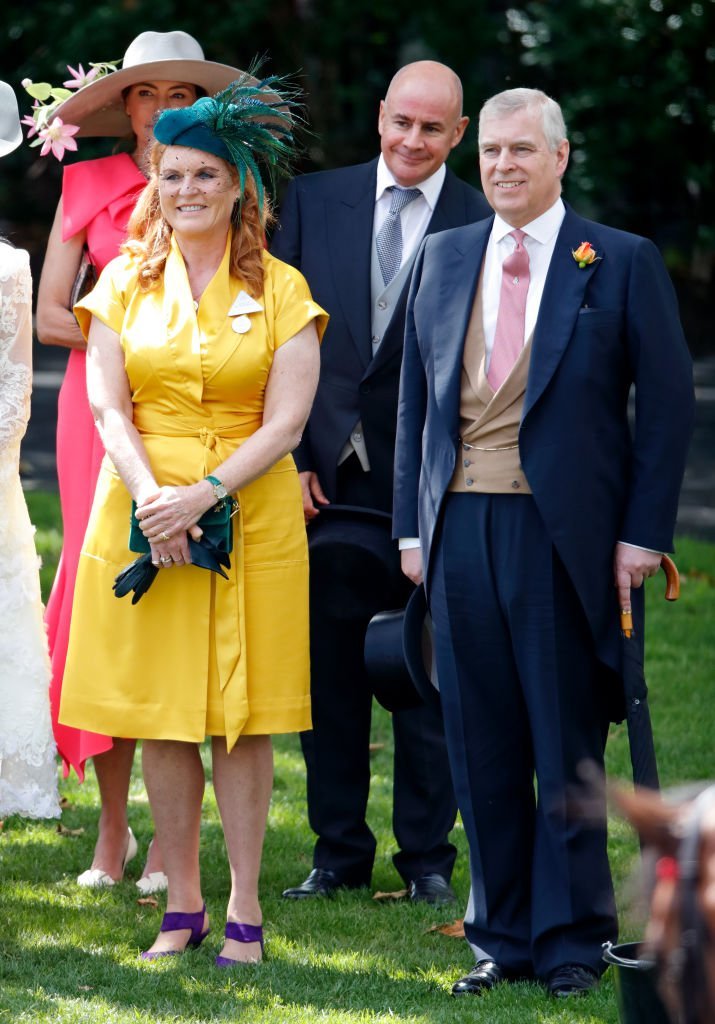 Many believed it was outrageous to have such bright colors in one outfit, and didn't hesitate to speak their minds on Twitter.
A fan pointed out:
No disrespect but yikes that outfit???

— Christine Riemer (@crmaxie) June 21, 2019
Another fan shaded the colors subtly, she wrote:
Not sure of the colour combination of your outfit Sarah!

— Freddie Jarvis (@FrederickaEJar1) June 22, 2019
One user joked:
Once a regal peacock rare and now a feather duster.

— Marse Gordo (Marsey) (@warningshout) June 22, 2019
The duchess wasn't the only one in bright colors that day as the Queen stole the spotlight in a vivid pink two-piece by Angela Kelly, with a matching feather hat, and white gloves.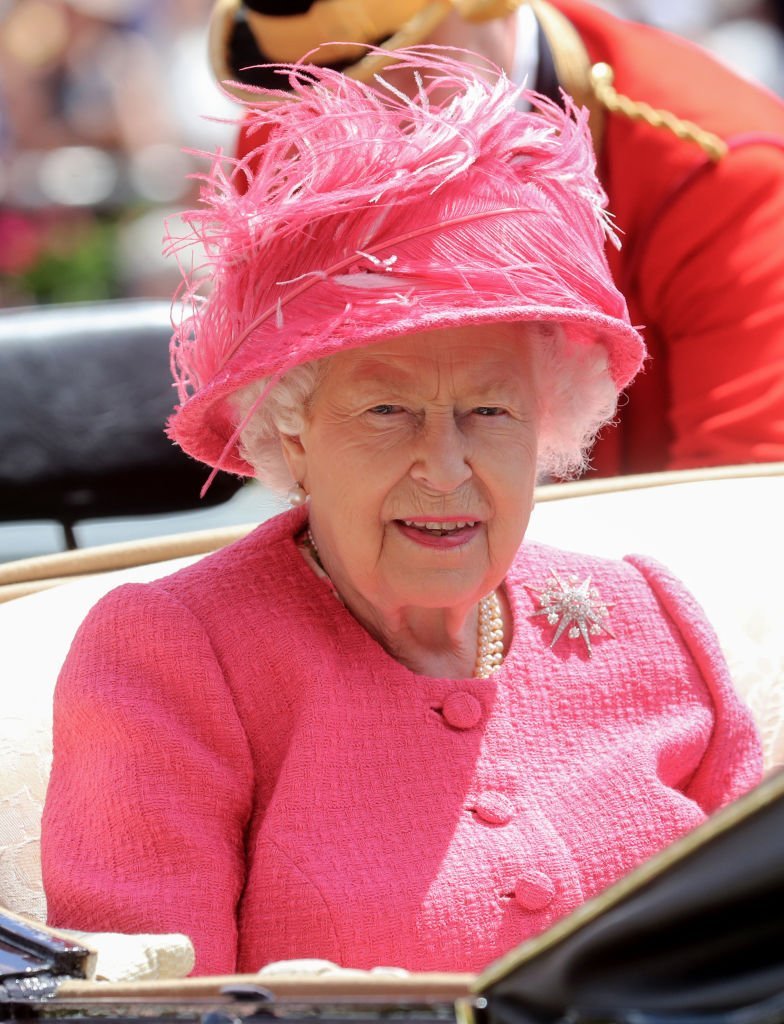 When Queen Elizabeth arrived, Fergie performed a curtsy to Her Majesty. The unusual curtsy which has been dubbed a "deep curtsy" by PEOPLE, showed how much the duchess respected the monarch. 
Sarah Duchess of York joined her ex husband Prince Andrew Duke of York for day 4 of Royal @Ascot waving as The Queen's carriage passed #Royals #RoyalAscot @ShutterstockNow pic.twitter.com/ZTgu4y98lN

— Rookie (@royalfocus1) June 21, 2019
This is another outing that the amicable exes have made this year. The couple, which Fergie once described as the happiest divorced couple of the world" split in 1992 and divorced four years later. 
Nevertheless, they are frequently the subject of rumors of a rekindled romance, but the exes and the Palace have refused to be drawn into speculation on the talk of a rekindled romance though. 
While she remains friends with the prince, she has been frozen out from the inner circle of the royal family. This was affirmed as she was absent at the Ascot's Ladies Day on Wednesday when Prince, Andrew accompanied the Queen in her carriage. 
She was also not present at the Royals' traditional balcony outing at the Trooping of the Colour.