Kylie Jenner Flaunts a Platinum Blonde Wig on a Night out with Sofia Richie
The cosmetics mogul and her older sister went on a girls night out with Scott Disick's (Kourtney Kardashian's former boyfriend) girlfriend Sofia Richie to celebrate the birthday of a mutual friend.
21-year-old TV personality and America's youngest "self-made billionaire" Kylie Jenner surprised with a platinum blonde look during her recent night of hard partying with two of her favorite partners in crime.
Kylie teamed up with 23-year-old sister Kendall and 20-year-old friend Sofia Richie to put on their best party attires and hit the dance floor on June 22 to mark their friend Tiffany Sorya's 33th birthday.
The Jenner sisters are very close to Richie, who is the current girlfriend of their half-sister Kourtney Kardashian's former partner and father to her children, Scott Disick.
As Kylie shared in her Instagram Stories during the evening, the three women got together to get ready to step out in style, doing each other's hair and makeup.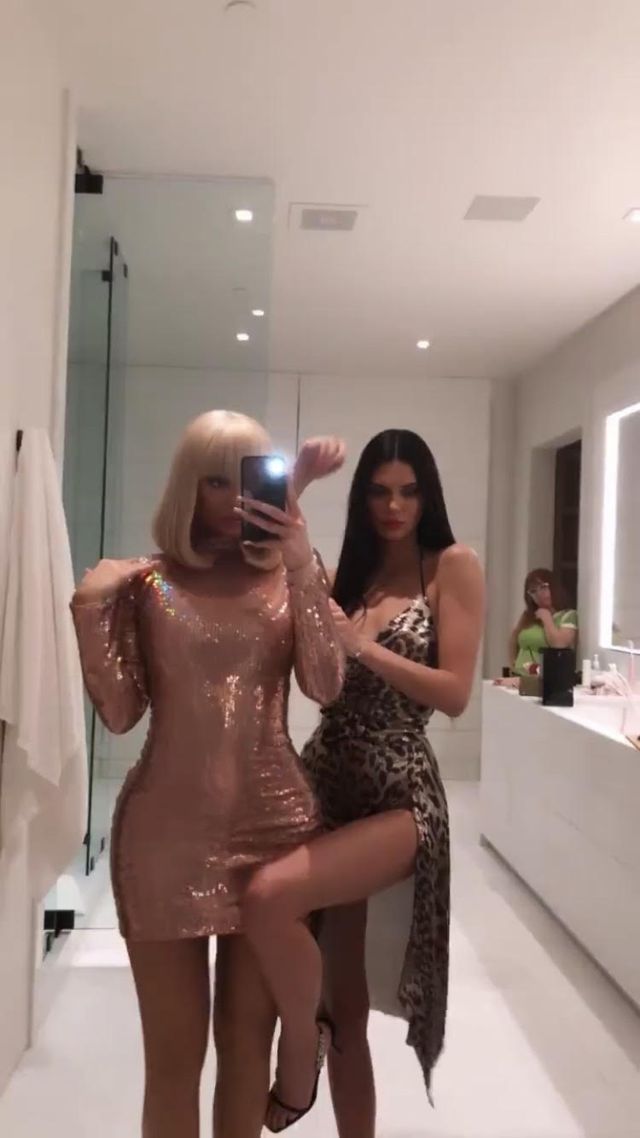 For the 70s-themed birthday bash, Kylie chose to wear a glittering pink dress and a platinum blonde wig that made her hard to recognize.
Kendall, on the other hand, wore a midi-length leopard print dress with a high slit up the side that favored her long, slender legs.
As Kylie documented on the since-gone Stories, the group rode a personalized party bus to the party, where they enjoyed cocktails and danced to trendy hip-hop music.
While the girls enjoyed their fun night, Sofia's boyfriend Scott was on a trip to Costa Rica with his ex Kourtney, the children three children they share, and the Kardashian-West's.
This is why Sofia Richie hasn't joined Scott Disick and @KourtneyKardash on their family trip to Costa Rica ☀️🌊 >>> https://t.co/3Kcr4wRypi pic.twitter.com/y032XulnLm

— MTV UK (@MTVUK) June 21, 2019
Even though this time Sofia didn't accompany Disick on the family vacation, she has been seen on previous occasions traveling with Kourtney and the children, and they all get along fine.
Yes, Scott Disick & Kourtney K are on vacay *without* Sofia Ricihie—but for a very good reason! (via @ClevverTV) https://t.co/zL2xH9eF0J pic.twitter.com/sYKPBZ4YQt

— Cosmopolitan (@Cosmopolitan) June 24, 2019
"Honestly, it was fine. She's like, easy to be around. She's not causing drama," Kourtney said about this after the three were spotted vacationing together back in December.
"I feel like we are doing our best to make everything super normal for the kids… So I think as long as we're all okay with it, I think it's really amazing to be able to all travel together," she added.