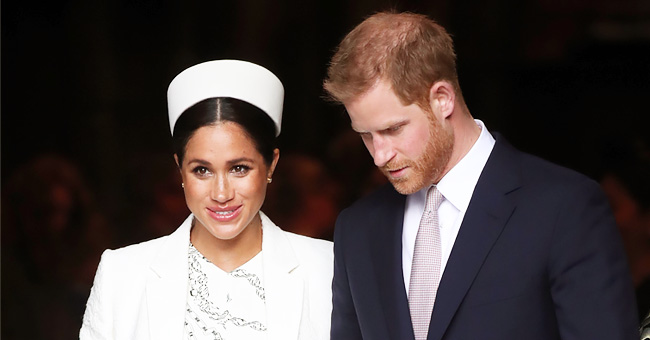 Getty Images
Meghan Markle and Prince Harry's New Home Could Reportedly Cost Taxpayers $950k for Security
Taxpayers will now be made to pay over $900,000 extra to provide top-notch security at Prince Harry and Meghan Markle's new home.
It is no longer news that the new parents have moved out of the famous royal estate and into their own new Windsor home. Fundamentally, over twenty police officers from the Met Police and the Thames Valley Force are placed at the Frogmore Cottage mandatorily.
The cottage needs refurbishments, and that alone amounted to a whopping sum of about two million pounds! The Frogmore cottage is fast making headlines, especially after the news hit the internet that people will now have to pay precisely $950,000 more so that the home will have adequate security.
Daily Mail reports that renovations of the Windsor home has already set the total coffers back by about €2 million and is expected to reach nearly 3 million soon.
Meghan Markle and Prince Harry have also reportedly spent about €250,000 buying fixtures for their new home. The expenses reportedly cover "fine furnishings" for the kitchen, living room and a nursery room for their newborn child, Archie.
The reasons for the high amount of money needed to put the house back in shape is probably because it involved breaking down five individual houses into one bigger home. It will indeed make for one beautiful home, and the reports have it that there has been a strict budget set to cater to this financially.
The exorbitant amount of the additional costs has netizens stumped and some even posing the nagging question that the money is way too much at a time when they have made reductions to budgets drawn for other critical public services like health and public schools.
Lord Adonis, the former transport secretary, expressed great disappointment at this.
"I hugely admire the Queen, but the Royal Family should lead by example," he said.
Lord Adonis finished off his statement by pushing that it would be much better if the amount spent should be instead used for services like education, which are much more beneficial to the citizens. There is still, however, no response from the Kensington Palace as regards the matter.
The couple, who tied the knot about a year ago, left their home in Kensington Palace to stay in Frogmore Cottage situated on the Queen's Windsor estate.
That was just a few months back in March, a time when the couple was rumoured to be having a rift with their close neighbours, the Duke and Duchess of Cambridge.
There has, however, been nothing to confirm the strained relationship between the two couples aside from the speculations put forward by netizens.
Please fill in your e-mail so we can share with you our top stories!