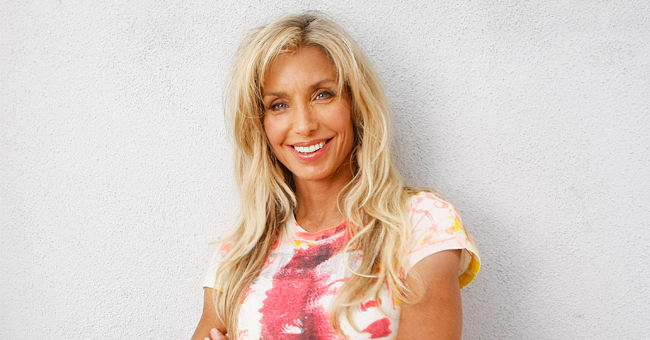 Source: Getty Images.
Here's How Heather Thomas of 'The Fall Guy' Struggled
Heather Thomas is best remembered for her role in "The Fall Guy" during the 1980s, but she went from actress to activist driven by personal problems that almost cost Heather her life.
Before Heather became an actress, she had aspirations to write and direct, which led to her attending UCLA Film School from 1976 until 1979, where she studied theater and screenwriting.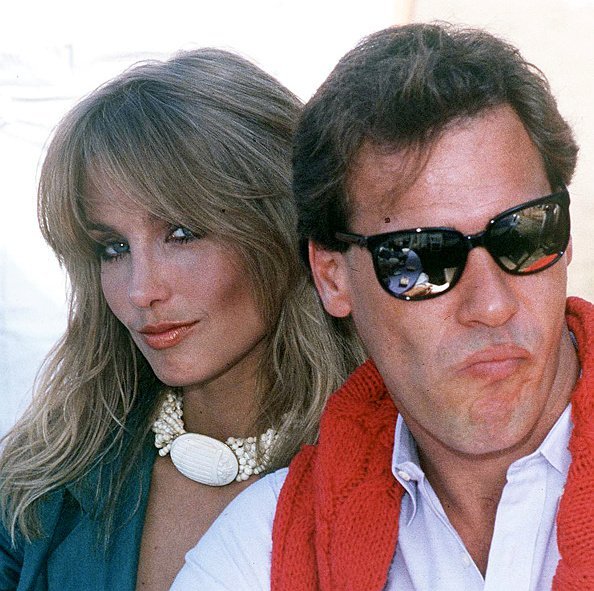 Heather Thomas with actor Grainger Hines, circa 1990. | Source: Getty Images.
During that time, Heather started using cocaine, but it wasn't until her casting in "
" in 1981 that her drug problem escalated.
"At first I was in a honeymoon stage with the drug. I felt that I was getting a lot for my money. It enabled me to stay up all night and then work all the next day," she said.
The obsession Heather had with her weight compounded her drug problem, as frequent doses of the diuretic Lasix, caused lethargy which she countered with more cocaine.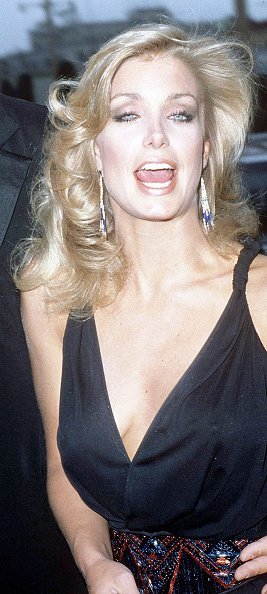 Heather Thomas attending a red carpet event, circa 1992. | Source: Getty Images.
Right after the final episode of the last season of "The Fall Guy" got taped in 1985,
that her father got hospitalized to get her to St. John's Hospital in Santa Monica where they staged an intervention.
Even though Heather had been in denial about her drug addiction for four years, she agreed to enter the hospital's drug program. "It was a big relief to me, I'd been on a roller coaster, and I wanted to get off. If my family hadn't intervened, I probably would have gone on my merry way until I lost my job or I died," she said.
When she started with the three-week rehabilitation program, Heather had pneumonia, inflamed kidneys, scarred lungs, and a severe chemical imbalance that required daily potassium and vitamin shots.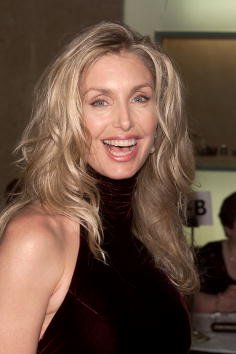 Heather Thomas at the 'Fulfillment Funds' annual 'Stars Of Tomorrow' Gala at the Beverly Hilton Hotel, Beverly Hills, Ca. on October 6, 2000. | Source: Getty Images.
In March 1985, Heather met Alan Rosenthal, the co-founder of Cocaine Anonymous and a psychotherapist who specializes in treating patients with drug problems, whom she married four months later but divorced the following year.
The following year, Heather's health took another knock when she got hit by a car while crossing San Vincente Boulevard. She suffered breaks in both legs that caused severe damage.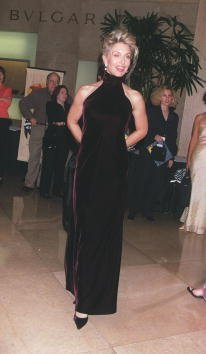 Heather Thomas attends American Cinematheque's 15th Annual Moving Picture Ball honoring Bruce Willis at the Beverly Hilton Hotel September 23, 2000, in Beverly Hills, CA. | Source: Getty Images.
After Heather healed up, she returned to acting and landed
until 1998 when stalkers drove her into acting retirement. By that time she had been married to Harry M. Brittenham since 1992, with whom she had two daughters.
"I was getting so stalked. I had one guy climb over the fence with a knife one time. I had these two little girls, and they desperately needed raising, so that was that," she told Reuters.
With her background in screenwriting, Heather decided to focus on writing and became an activist for groups such as the Amazon Conservatory board and the Rape Foundation.
"So when I had about 45 restraining orders out, and I was on everything from a toilet seat cover to an ashtray — and I was in love, and had two little girls — I decided to give it up and write for a while," she said.
In 2017, Heather made a brief comeback in the movie "Girltrash: All Night Long" which forms part of her 26 credit acting career that includes one Bravo Otto award for Best Female TV Star in 1985.
Heather's struggles with cocaine addiction over the years, is something other celebrities can relate to as well.
Please fill in your e-mail so we can share with you our top stories!