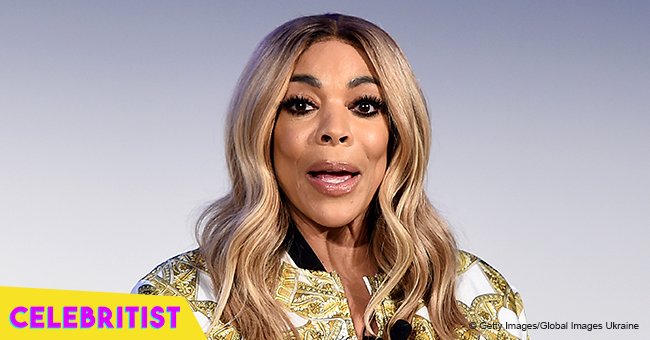 Wendy Williams opens up about her longtime battle with coccaine addiction
Wendy Williams, 54, is most famously known as a candid talk show host. She recently talked about her decade-long cocaine battle.
In a sit-down interview with ET Online, the former radio personality and 'shock jockette' admits that she was "a functioning addict" who arrived at work on time and kept a busy schedule.
Her co-workers and network bosses knew she had a substance addiction, but Williams believed she was untouchable due to the high ratings she raked in.
Looking back, she describes it as a godsend that she was able to overcome the addition and said: "It's a miracle I was able to stop."
Her son Kevin faced the same battle three years ago when he began using synthetic cannabis called K2. He was just 14 years old at the time.
The show host wants parents to understand that drugs don't discriminate based on income, race, or religion or age; anybody from all walks of life could get trapped in its clutches.
She has since created The Hunter Foundation with her husband and son, and the non-profit organization aims to combat drug addiction.
According to Essense, her foundation partnered with Facing Addiction with The National Council on Alcoholism and Drug Dependance earlier this month.
She also presented the Wendy Willaims Hunter Birthday Give Back Gala to give back to the community and stand together in the fight against substance abuse.
Williams believes that "life is too short" and that no-one has to face the battle alone. When people come to together and stand together, success is inevitable.
"I have seen addiction up-close," she explained. "As a mother, wife, daughter, and friend, I cannot stand by and do nothing while people are struggling to overcome substance abuse."
Williams began her radio career in the late eighties and launched The Wendy Willaims Talk Show ten years ago, People reported.
Please fill in your e-mail so we can share with you our top stories!