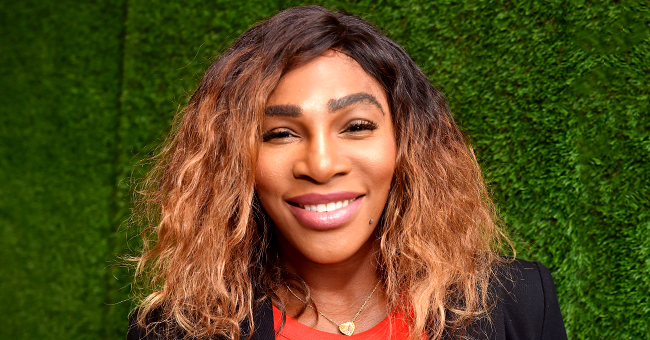 Getty Images
Serena Williams Is the New Face of Wheaties Cereal - Here's Why It's a Big Deal
Serena Williams is the second black woman tennis player to become the cover for Wheaties, which she shares has always been a dream of hers.
Wheaties is a legendary cereal brand by General Mills that started placing stellar athletes on their cereal boxes that supported their slogan, "The Breakfast of Champions."
This tradition has been passed on since 1934, and now, Serena Williams becomes the second black woman tennis player to grace the box's front cover.
Choosing the Wheaties Box Cover
Seeing these boxes growing up, Serena Williams is thrilled to be given her own. The iconic box shows a photo of her celebrating in a white dress, which the team felt was the perfect photo to capture her glorious tennis career.
Taylor Gessell, the manager in Brand Experience at General Mills, shares that it was a no brainer for them to choose Serena as this year's cover.
"We mocked up a few boxes with images for Serena and her team to select from, and it was a unanimous choice to go with that shot - and that white dress - was it! It truly signifies a championship moment."
Williams' Amazing Tennis Career
Williams truly deserves this new honor given to her, as she's had one of the best tennis careers this world has ever seen. She was named Women's Player of the Year seven times, 23 major singles titles, and 14 major doubles titles. She's been the world's number 1 player in Women's Singles eight times from 2002 to 2017.
The tennis player shares that aside from the Wheaties box being a dream come true, she hopes it would inspire the next generation of girls and women athletes to dream big.
"I am so excited to be on the cover of the next Wheaties box. I have dreamt of this since I was a young woman and it's an honor to join the ranks of some of America's most decorated athletes. I hope my image on this iconic orange box will inspire the next generation of girls and athletes to dream big."
A Jack of All Trades
Aside from a continuously successful career in tennis, Serena has also ventured in becoming a businesswoman. She is currently in the process of funding startups that would ultimately create her business empire, and already has a fashion line on top of many other endorsements.
If she wanted to, she could retire from tennis and focus on growing her money through businesses, but this isn't the way Serena Williams wants to live, and she wants to prove to everybody that she can do everything she wants all at the same time, because she's a beast on and off court.
Please fill in your e-mail so we can share with you our top stories!