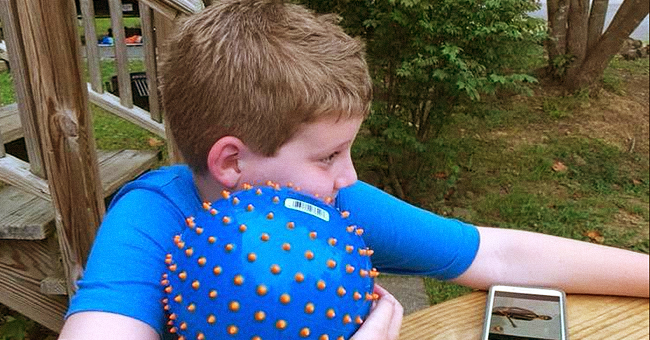 facebook.com/FlappinessIs
Mother's Truthful Post about Raising a Child with Autism Quickly Goes Viral
A Florida mother got candid in a Facebook post on autism, and it quickly went viral, leading to a lot of positive feedbacks.
When a Florida mother, Leigh Merryday Porch, discovered that her son, Callum, has autism at the age of 2, she knew she had no choice but to love and accept him.
In a recent Facebook post, Porch made this fact known while stating that being autistic does not make her son less than a human being.
The 45-year-old mother started by saying that it's a slap in the face for people to expect every autistic child to make headlines because there are some disabilities one can't overcome, and those types require planning, need to be worked with and accepted.
Porch pointed out that not every child with a disability will graduate college, talk, or become accomplished in some other field, and no level of determination or parental love can change that.
The seasoned blogger noted that Callum would never graduate from Law school because he is not "Wired" that way, and she can't change him, but what she won't accept is society trying to make her son out as a failure because he is not a prodigy of some sort.
Porch ended her write-up, saying, that the only thing she expects is for the 10-year-old boy to get the same "Reasonable" opportunities everyone gets, to live and grow as a human being.
The post went viral shortly after the Florida resident posted it, getting thousands of likes and shares, and a lot of commendation with words like "Rightly said," and "Our feelings exactly."
In an interview with "People," Porch revealed that Callum has nonverbal and intellectual disability autism; the proud mother said individuals with differences are just people, and although she loves the success stories about them, she won't let it define her son.
During an appearance on "Good Morning America," the Florida mother said she has to love and nurture Callum because he's the child she got.
Porch is not the only one speaking candidly about the way children with disability get treated.
In another viral post on social media, a former kindergarten teacher, Jessica Gentry, shed light on this topic. Gentry who worked in the school system for twelve years revealed she had to quit her job because schools tend to disregard children with disabilities and ask teachers not to lose sleep over them.
The Virginia resident described it as disheartening, revealing that she hopes to make changes in the public education system and be the voice for struggling students.
Living with a disability is hard, and people should accept others for who they are because as Porch said, that is the only declaration necessary.
Please fill in your e-mail so we can share with you our top stories!