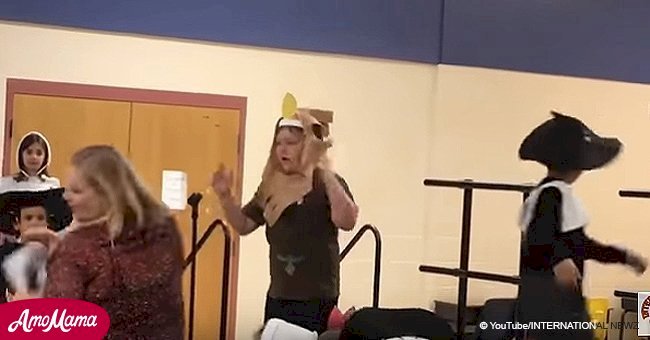 Little boy with autism bursts into tears on stage when teacher snatches the microphone away

The video of an elementary school teacher seizing the microphone at Thanksgiving play as a little boy with autism was about to deliver his final line caused outrage online and has put the teacher under fire.
In November 2016 Amanda Riddle and Kent Squires went to the Nutter Fort Primary School to watch their 6-year-old son Caleb play the role of the turkey in the school Thanksgiving play and were shocked by the teacher's behavior.
The footage captured by Riddle shows the boy on the autism spectrum waiting in line to deliver a last line, but when it's finally his turn a teacher snatches the microphone away from Caleb leaving him visibly frustrated.
According to WDTV, Riddle took to her Facebook account to share the clip for the world to see, as a way to denounce the mistreatment her son had suffered from the rude teacher. Read more on our Twitter account @amomama_usa
The video spread rapidly in social media and public condemnation of the teacher involved in this unpleasant incident, and it made the school county's authorities issue an apology on video in which they described what happened as "a mistake."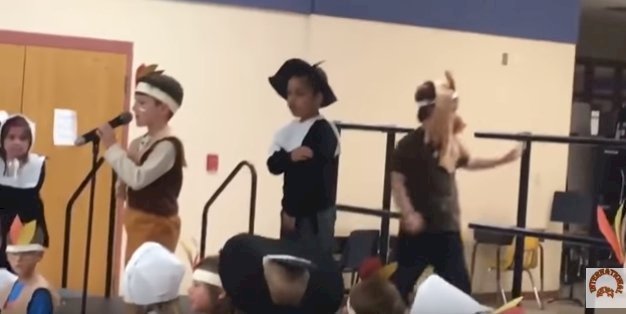 Source: Youtube/ INTERNATIONAL NEWZ
"My son is a little different I know this but his heart is so big and he loves everyone. What does it matter if he wanted to say gobble gobble he was the turkey after all. I'm sick of kids that are not considered "normal" be treated the way they are."
-Amanda Riddle, Facebook, November 15, 2016.
The original video published by Caleb's mother (which has since been deleted) was shared by thousands of hundreds of people in a matter of days and reportedly sparked social indignation, prompting the superintendent of schools to issue an apology.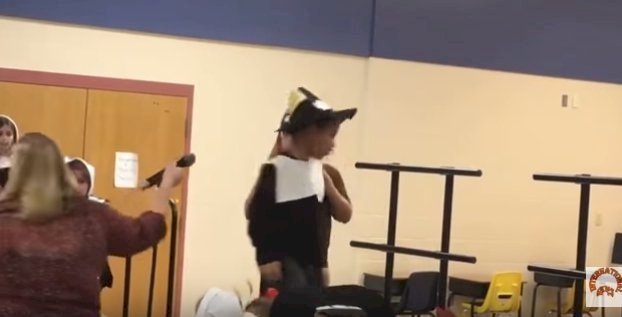 Source: Youtube/ INTERNATIONAL NEWZ
"It's a mistake that was made. There was no malice," explained Dr. Mark Manchin, the Superintendent of the Harrison County Schools in West Virginia.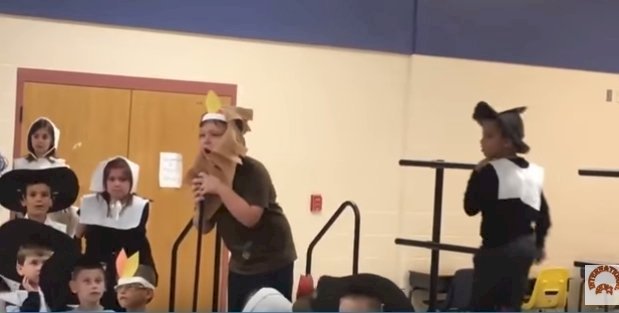 Source: Youtube/ INTERNATIONAL NEWZ
"This teacher, as all of our teachers, truly care about these young boys and girls. The program was over, at least as I understand, and the teacher had taken the microphone," Manchin said.
As Fox reported, Riddle was overwhelmed by the immense support she and her son received from so many people who send them messages, and she shared a video of Caleb saying "Thanks for the support. Gobble, gobble, gobble."
If these things can happen in front of an audience, we worry about what kind of mistreatment children could be receiving in their classrooms.
The mother of a 12-year-old boy named Camden Davis, also on the autism spectrum, planted a recording device in her son's backpack after she noticed that he wasn't acting the way he normally did.
When Camden came back home that afternoon his mother Milisa was shocked to hear what the audio captured on her son's day at school, discovering that teachers were verbally and psychologically abusing him.
Please fill in your e-mail so we can share with you our top stories!