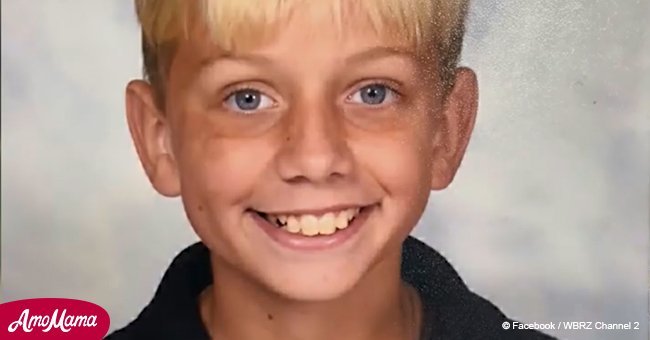 Autistic boy sneaks hidden recorder to school revealing teachers' unacceptable behavior
When her autistic son began developing problematic behavior, the mother decided to take an unusual step to help her autistic son.
Milissa Davis hid an audio recorder in the bag of her severely autistic 12-year-old son, Camden, and discovered the traumatic abuse he faced in school every day.
According to Goodfullness, Camden, who struggles with simple tasks including reading and writing, had been attending classes at Greater Baton Rouge Hope Academy. Milissa was proud of it as the school was known for accommodating students with learning disabilities.
But her delight soon turned distressed when Camden began showing signs of aggressiveness and would frequently wet the bed. There was a change in the behavior of otherwise 'sweet boy.'
When Milissa couldn't figure out what was wrong with her child, she decided to take an unusual step. She hid an audio recorder inside his school backpack.
Later that day, when her son returned from school, she played back the recording only to find shocking statements from his teachers making fun of Camden's disabilities.
In the recorded audio clip, several abusive remarks from Camden's teachers can be heard. They not only insult him for his abilities but also derogate him for not being able to do simple tasks.
From the clip, it was apparent that the teachers had no concern for Camden's situation. Rather than being supportive and encouraging him, they seem to be demotivating him even further.
"You're just writing the word. What is hard about it?" one of the teachers can be heard saying, as reported by the source.
Similarly, others talk about how Camden's situation might have been worse if he had to join a "public school." They can be heard saying that Camden "wouldn't make it for a minute" in such schools.
After hearing the torrents of derogatory remarks against her son, Milissa is heartbroken. She began hating the fact that she sent her child to such an abusive environment every day.
She took the recordings and handed it over to the authorities. The school administration acted quickly and fired both the teachers within a few days.
Please fill in your e-mail so we can share with you our top stories!