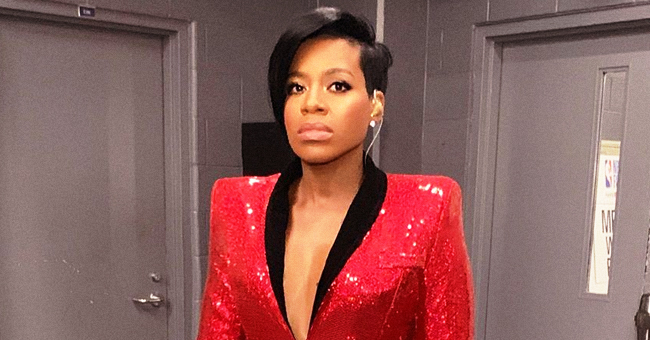 Fantasia Cooks, Drives and Does Everything for Herself - Here's Why
Fantasia Barrino opened up about her life and why she insists on doing everything for herself including cooking, cleaning and driving her own car.
Most of us imagine celebrities living lives of unparalleled luxury and leisure, with butlers, chauffeurs, and chefs at their beck and call.
But for Fantasia Barrino, that is not an option. The singer does it all herself, and for a very good reason.
If you believe that every celebrity has chefs and chauffeurs and private trainers and all of the other trappings often associated with stardom, Fantasia wants you to know you're wrong.
"God gave you gifts and talent and you can't always give it for free. So I bless them for blessing me. So I cook my own food, I think you can do it yourself, and yeah, it's not that for me. And I don't want it to be that for me. If I had the money to do it, I still wouldn't do it." Fantasia Barrino
FANTASIA BARRINO OPENS UP
Fantasia was a guest at "The Tammi Mac Show" shortly after the BET Awards and revealed that she is just like "regular people," and takes care of herself and her family without outside help.
Fantasia revealed that she knows what it's like to hit rock bottom, and she has learned to value the abilities God gave her to do what is needful for herself and her family.
Fantasia rose to fame in 2004 as the winner of the third season of the reality television series "American Idol"
FANTASIA LOST EVERYTHING TWICE
Fantasia revealed that she'd faced financial ruin twice, and like so many other so-called celebrities, she too faces the same difficulties as ordinary people.
" A lot of artists that you see, they look like they have it and we smile and we come out and we put on a good show, but in real life some of them are struggling and we don't have it. I'm just now building myself back up. I lost everything twice," she revealed.
FANTASIA REFUSES TO HAVE A HAUTE CUISINE CHEF
As to having a stranger in her kitchen cooking food for her family, Fantasia is adamant that that is never going to happen.
"I don't need no chef, I'm from North Carolina, my grandma and my mama taught me how to cook. I cook my own food, I don't have a chef. I go get my own groceries. I don't have a driver, I drive my own car," she said.
FANTASIA KEEPS IT REAL
Fantasia points out that it's easy to fall into the celebrity trap, and be surrounded by a bevy of people on the payroll doing what she should be doing for herself.
" You look around and you could be working for 10 years, you've got all these people on your team, you're paying this person, that person, and you look up, and you don't have no money in the bank because you've given it to everybody else," she explained.
Fantasia rose to fame in 2004 as the winner of the third season of the reality television series "American Idol" and has gone on to consolidate a brilliant career as a singer and a songwriter.
FANTASIA BARRINO IS THE MOTHER OF TWO
Life hasn't always been easy for Fantasia Barrino. As a 16-year-old she found herself pregnant with her daughter Zion and thought that her dreams were out of reach.
But her determination and her talent paid off, and soon she was a household name, with a blossoming career as a singer.
In 2012, Fantasia gave birth to her second child, 7-year-old Dallas Xavier Barrino whom she is raising with her husband Kendall Taylor, who also has children from previous relationships.
Even though her schedule is demanding, Fantasia is a dedicated mom, who makes a point of caring for her children herself and cooking every meal for her family.
Please fill in your e-mail so we can share with you our top stories!