Gwen Stefani is Returning to 'The Voice'
The No Doubt singer celebrated her upcoming return to the TV singing competition as coach by sharing several throwback photos on social media, showing her sense of humor and leaving us all with a feeling of nostalgia.
Back in May, fans of "The Voice" received two important news regarding the upcoming Season 17 of the popular NBC series. One was a happy one and the other was sad, since a beloved coach is leaving and another is coming back.
On May 24, "The Voice" host Carson Daly announced that Adam Levine was leaving the show following 16 seasons as coach, making it one of the original members of the singing competition that premiered in 2011.
LEVINE OUT, ENTERS STEFANI
During Daly's update about the show, made from the "Today Show," the host also revealed that 49-year-old Gwen Stefani was returning to her role as coach to fill in for Levine, bringing back a familiar face to the panel.
Despite Stefani having previously served as "The Voice" coach in Seasons 7, 9, and 12, her excitement and sense of wonder about the show has remained intact, as a series of Instagram Stories she recently posted prove.
"To think that [Levine]'s not going to be there is bittersweet. And plus, being between him and Blake, the amount of laughter, I would have to stop and massage my face, because it would hurt."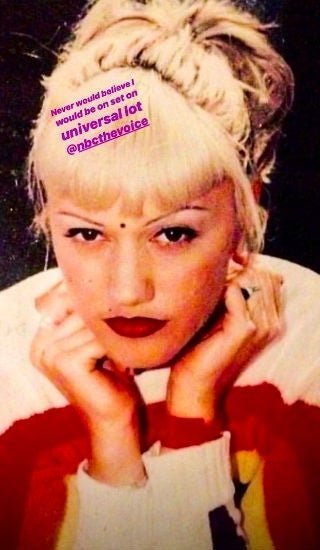 The singer, who entered into a relationship with the show's only remaining coach from Season 1, 43-year-old Blake Shelton, after meeting him on the set, used the temporary feature to share some throwback photos celebrating her return.
"Never would believe I would be on set on Universal lot," the mother-of-three captioned the first photo, which showed herself in the iconic 90s style by which she came to be known during the early years of No Doubt.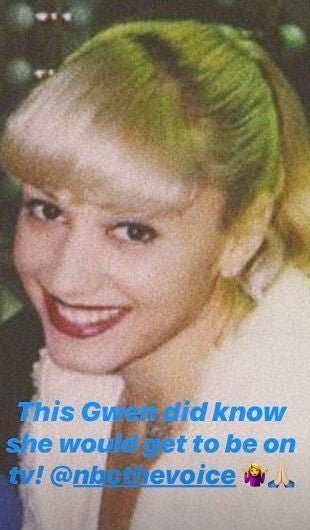 "This Gwen did know she would get to be on tv! @nbcthevoice," Stefani captioned another picture from around the same time, although in this one she was donning a beautiful smile.
She then added a present-day snapshot she took from the "The Voice" set dressing room, which she captioned, "Back at @nbcthevoice today! So many amazing memories in this trailer. Life-changing. So grateful to be back. So excited."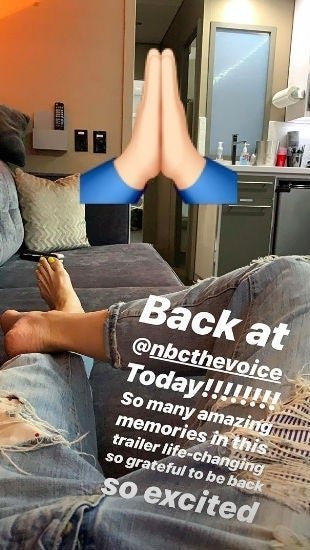 SHE HAS A HISTORY WITH "THE VOICE"
This will be the first time when Stefani is one of the show's coaches without Levine been part of the team. While she said to have wanted to return to the show "so bad," she said that it was going to be "bittersweet" not having him around.
"To think that he's not going to be there is bittersweet. And plus, being between him and Blake, the amount of laughter, I would have to stop and massage my face, because it would hurt," Stefani shared on her recent visit to "The Talk."
"But it's going to be fun, it's going to be exciting. I mean, Blake's my best friend, so I get to hang out with him at work," she added.
FOUR YEARS WITH SHELTON
Shelton and Stefani are close to arriving at their 4th anniversary as an item really soon, the two finding love in each other following their respective divorces from their previous partners while working together.
"It's actually shocking that it has already been that long. It's kind of a blur. It still feels like it's pretty new to me. I guess it is, relatively. Four years isn't forever, but man, it seems like it just happened in no time," he told People.
WEDDING RUMORS
While the two are very happy as a couple and are looking forward to working together once again, they have repeatedly denied the rumors about marrying in the near future, which have been circulating since as far back as 2016.
In a recent Entertainment Tonight interview, Shelton, who doesn't discard the possibility of him and Stefani eventually tying the knot, sent a message to fans.
"I promise you, we won't break the news in any of the grocery store trash magazines," he said.