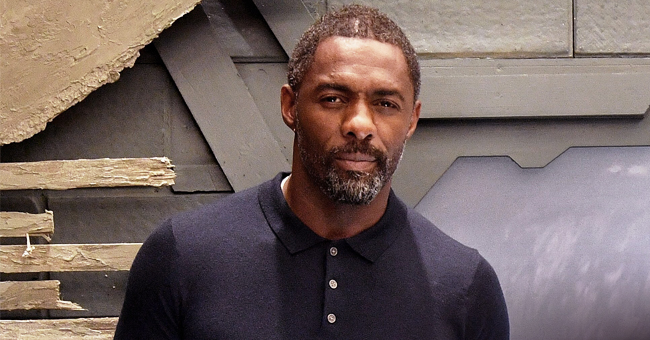 Getty images
Idris Elba 'Disheartened' by Negative Response to Possible Black James Bond
Idris Elba is opening up about how it feels to have people oppose his possible casting as the next James Bond only because of his race.
Rumors about Elba taking over from Daniel Craig as the next "007" leading-man have been persistent for years, and even though the English actor sometimes has fun teasing with the speculations, he has previously confirmed there's no truth in them.
During a recent interview with Vanity Fair, Elba again verified that he would not be the next James Bond, adding that he doesn't enjoy talking about it.
Why?
Understandably, the "Thor" star doesn't like to discuss the Bond speculations because it's disheartening to realize much of the controversy surrounding borders on his race.
"You just get disheartened when you get people from a generational point of view going, 'It can't be.' And it really turns out to be the color of my skin. And then if I get it and it didn't work, or it did work, would it be because of the color of my skin? That's a difficult position to put myself into when I don't need to."
Since 1962 when the first "James Bond" film was released, no man of color has ever been cast as the British secret service agent character that was originally created by the late writer Ian Fleming.
He pulled a similar move at the Golden Globe Awards earlier this year when he posted a suggestive selfie
Elba, the son of a Sierra-Leonean father and a Ghanaian mother, admitted that playing Bond is an offer he would never reject but also one he wouldn't go looking for either.
"James Bond is a hugely coveted, iconic, beloved character, that takes audiences on this massive escapism journey," he said. "Of course, if someone said to me, 'Do you want to play James Bond?' I'd be like, 'Yeah!' That's fascinating to me. But it's not something I've expressed, like, 'Yeah, I wanna be the black James Bond.'"
"Because, by the way, we're talking about a spy. If you really want to break it down, the more less-obvious it is, the better," he added.
Back in 2018, Elba seemed to fuel rumors of him being the next 007 with a picture he posted to Twitter and captioned: "My name's Elba, Idris Elba." He pulled a similar move at the Golden Globe Awards earlier this year when he posted a suggestive selfie with Craig.
Now fans can rest assured because, even though there's no telling the future, Elba confirms that there are no current plans for him to be the next James Bond.
Please fill in your e-mail so we can share with you our top stories!