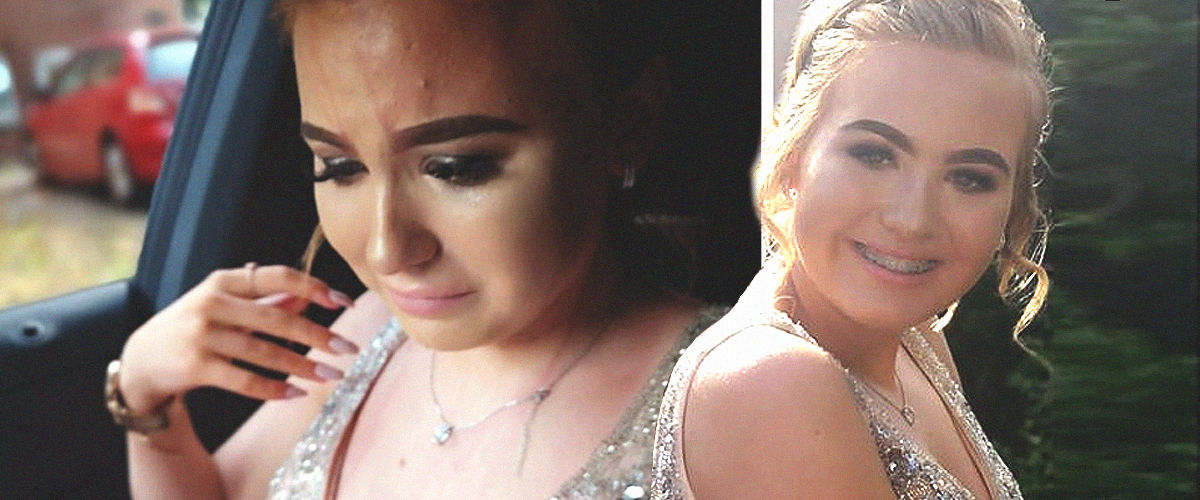 facebook.com/tracy.perry.710
Teenage Girl Suffering from Anxiety Left in Tears after Being Humiliated at Prom by Bully
A teenage girl named Emilee Perry was left humiliated and in tears after being target by a bully at prom, who tipped a full jug of juice over her.
It has been reported that Emilee, from Doncaster, England, suffers from anxiety and didn't want to go to prom in the first place but ended up going after being convinced by her parents.
The 16-year-old was at the party for only two hours before her mother, Tracy Perry, had to pick her up, and the angry parent later took to Facebook to spread the heartbreaking story.
HOPING FOR JUSTICE TO BE MADE
Teenagers can be particularly cruel and that cruelty is one of the reasons why high school is famous for being so rough. Emilee felt that same cruelty after stepping out of the house to have a good time.
The teen got a beautiful dress, wore her favorite jewelry, did her makeup and her hair. She looked absolutely gorgeous, but all that was ruined in a matter of seconds.
In the post shared by Tracy, Emilee can be seen sitting in the car, crying and soaking wet, with juice stains all over her dress. Furious, Tracy wished someone would one day humiliate the person who left her daughter devasted.
The story went viral and thousands of people reached out to Emilee and offered her their support, telling her how beautiful she was and making her see that there are plenty of wonderful and respectful people in the world.
OVERWHELMED BY THE PUBLIC'S REACTION
The 16-year-old was surprised to see so many people messaging her and didn't take long to issue a response:
"Wow, I just want to take the time out to thank each and every person that has gone out of the way to absolutely shower me with love and support! It is greatly appreciated and I will most certainly be eternally grateful for the extremely unexpected outcome of this situation!"
So far, the name of the girl responsible for the attack is yet to be revealed and, according to Emilee, it will stay that way because she doesn't want her to face "more hate and stress."
THE CONSEQUENCES OF BULLYING
Bullying is a very serious issue and it continues to spread like wildfire, particularly among children and teenagers. It can cause severe trauma and can even lead to death.
More and more children are committing suicide due to being bullied at school. Seven Bridges, a 10-year-old from Louisville, is an example, as he took his own life after being torment by bullies over his colostomy bag.
The fifth grader was found dead by his mother, Tami Charles, who blames the school system for her son's death. According to her, she alerted the school regarding Seven's case, but no action was ever taken.
Please fill in your e-mail so we can share with you our top stories!