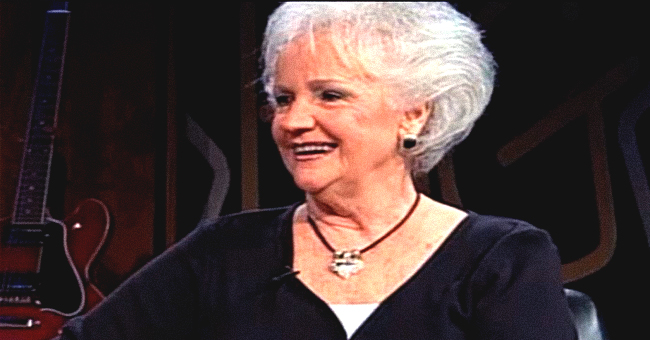 Source: YouTube/Memphis Sounds with George Klein
Meet Dixie Locke, Elvis Presley's First High School Girlfriend
Dixie Locke Emmons spoke about the relationship with her first love, Elvis Presley decades after being his girlfriend while he reached fame.
Fourteen years old when she first saw Elvis at the First Assembly of God church in Memphis in January 1954, Dixie made sure he overheard a conversation with her friends regarding their plans for the coming weekend.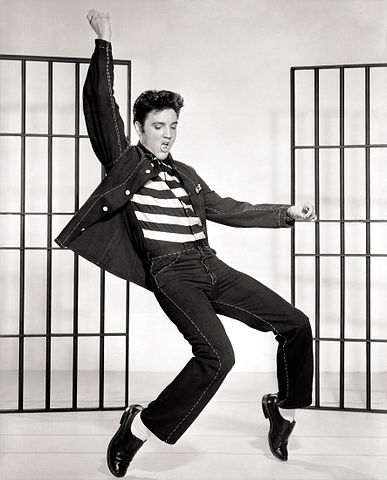 Elvis promotional photo for Jailhouse Rock, 1957. | Source: Wikimedia Commons.
"I thought he was the most gorgeous thing I'd ever seen. He was a very shy person, but when he started singing, he put so much into putting the music across that he kind of lost himself. He threw himself into it completely," Dixie said.
Sure enough, Elvis showed up at the Rainbow Rollerdome the following Saturday night, where Dixie had arranged to go with her friends.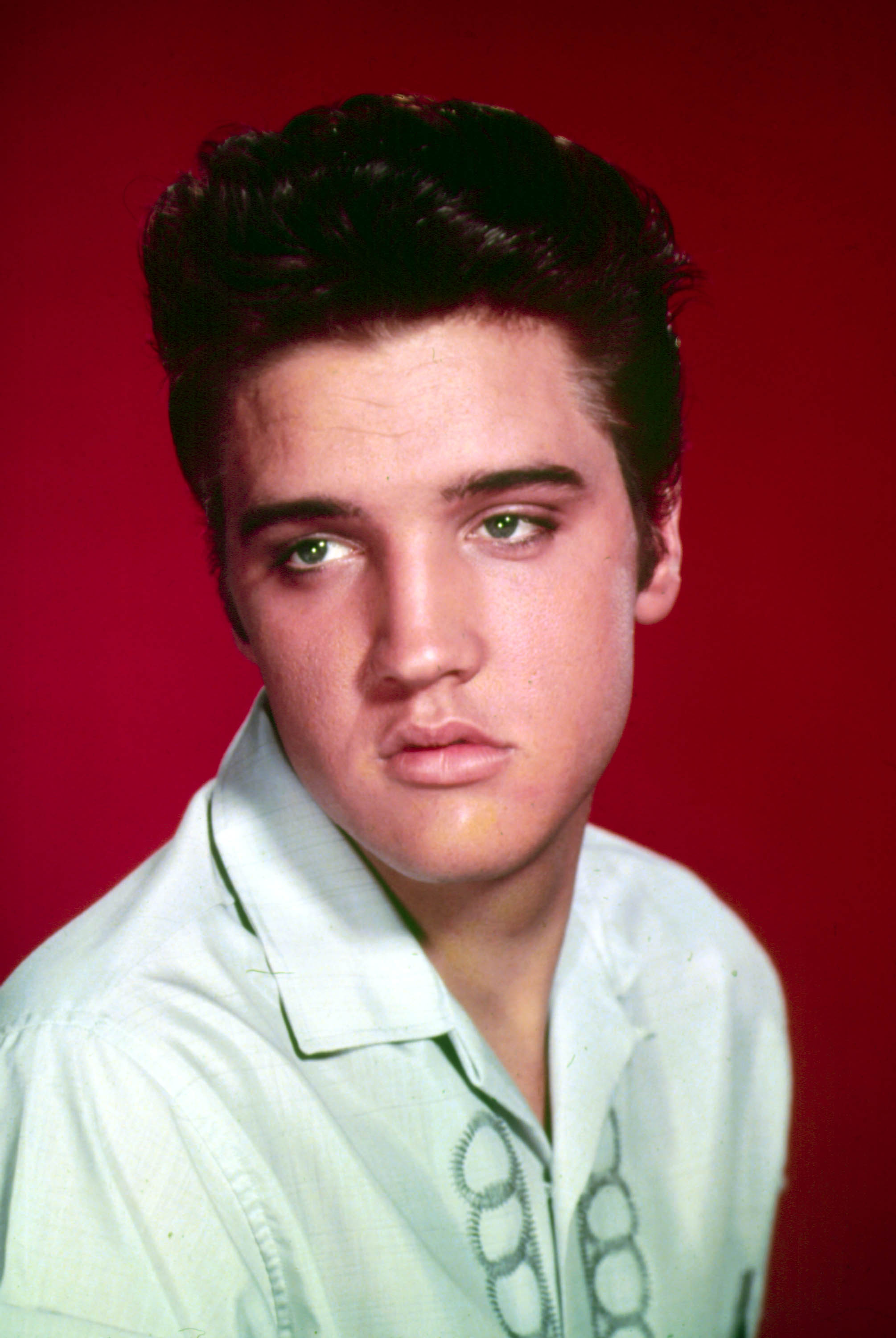 Elvis Presley. | Source: Getty Images.
"As soon as I saw him, it made me feel good because…I felt like he was there to see me," she said. "I skated up to him and said, 'I don't know if you know who I am. My name is Dixie'. He said, 'I know who you are. I'm Elvis'. That was our introduction to each other."
The pair spoke for hours and found a strong connection in their shared love for gospel music and other shared interests.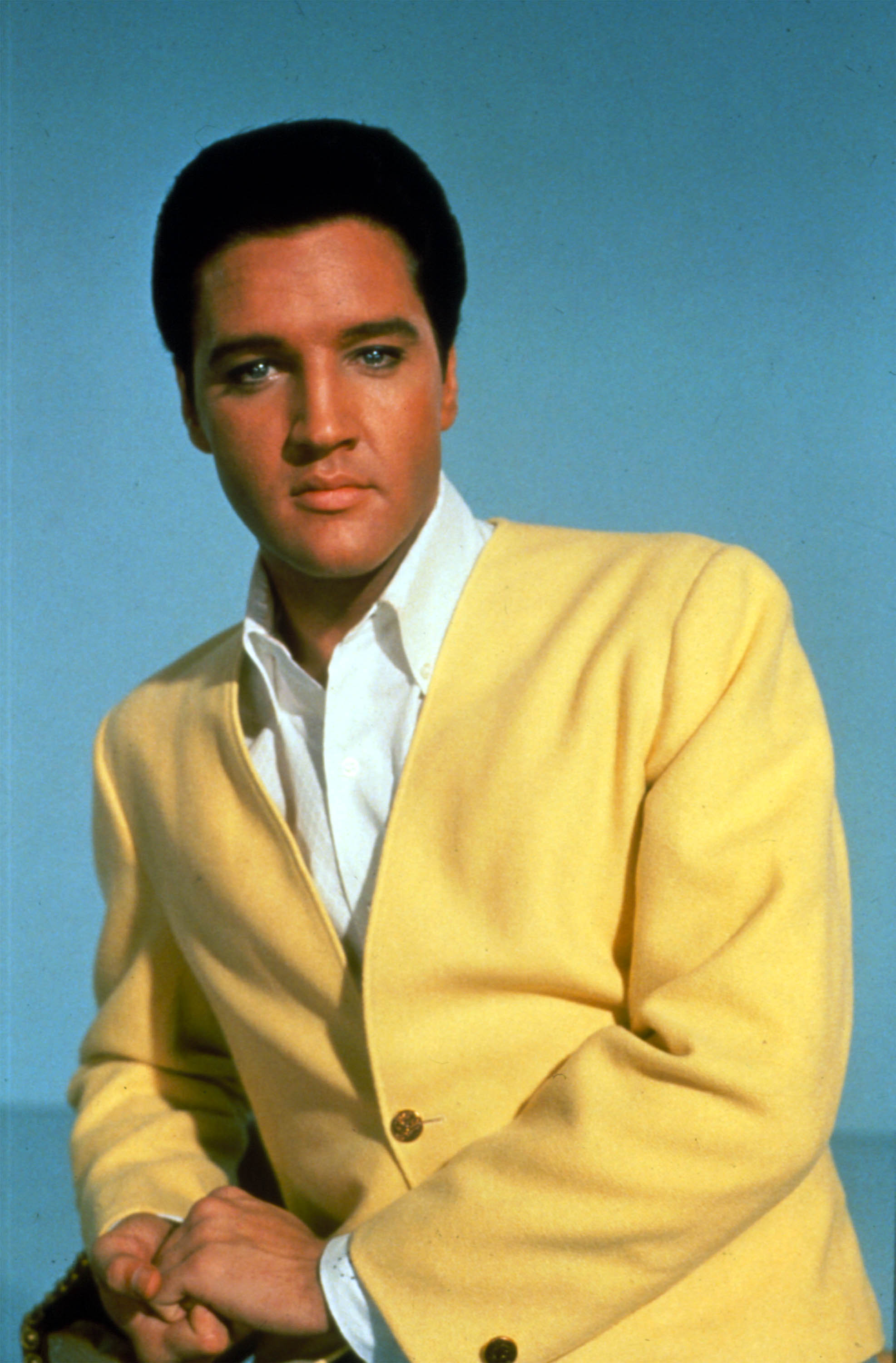 Elvis Presley. | Source: Getty Images.
"It was kind of not strange because we both felt like we already knew each other. We had so much in common. Our families were so similar in that they were hardworking people," Dixie elaborated.
The Blackwood Brothers Quartet had moved from Iowa to Memphis and started playing their music at the church Dixie attended. The reason behind Elvis' attendance that led to the meeting of Dixie Locke.
Barely two weeks after they met on February 16, 1954, Elvis took Dixie home to meet his parents, Vernon and Gladys Presley.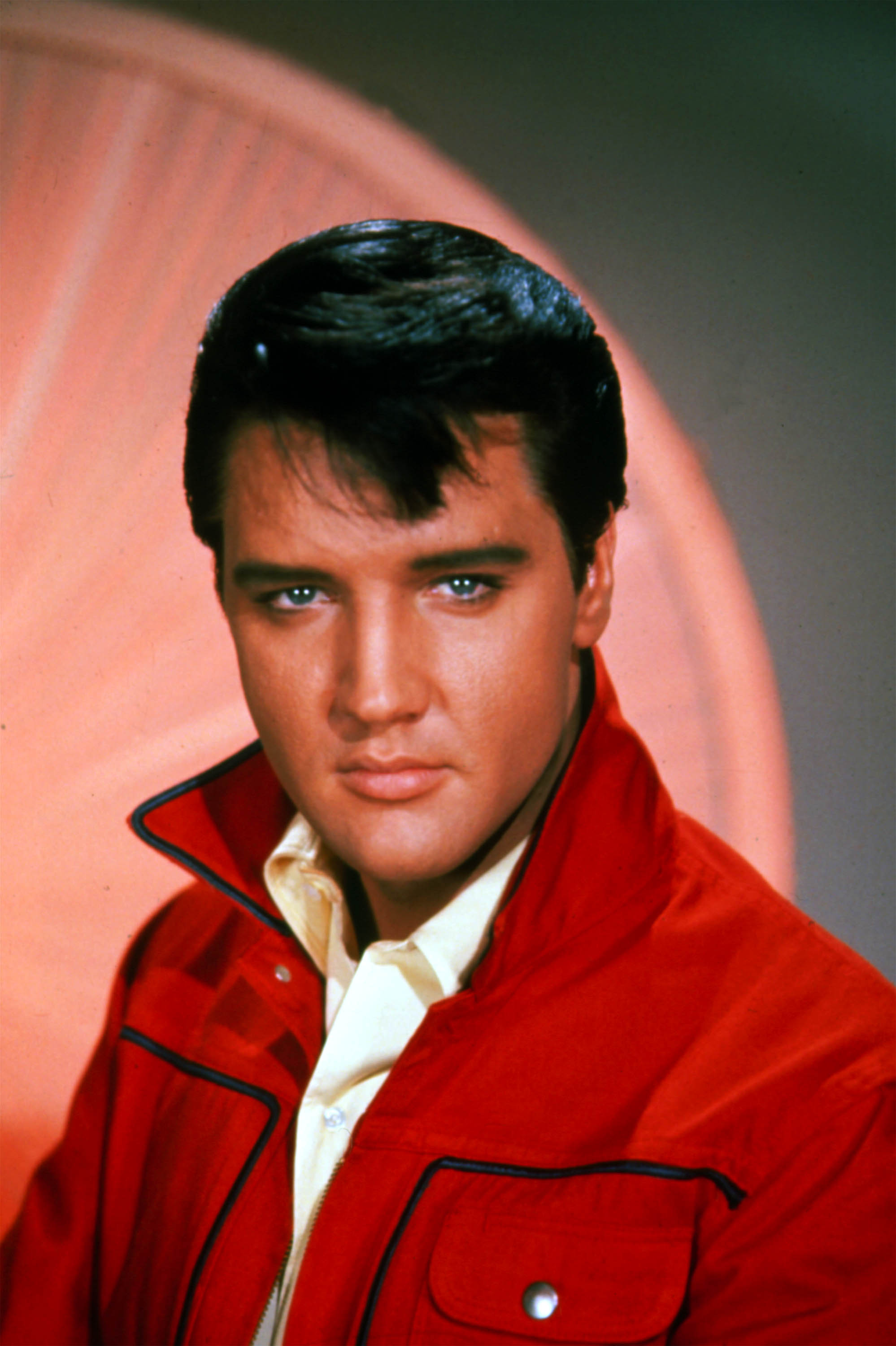 Elvis Presley. | Source: Getty Images.
They adored Dixie and thought she would become their daughter-in-law, as Vernon said in 1978, "Gladys and I thought maybe they would get married, because Dixie was a mighty likable girl, and Elvis thought a lot of her. It didn't work out, but I still hear from Dixie to this day."
Dixie and Elvis dated until her prom in 1955 and saw each other three or four times a week. By then, Elvis' career had already started on the path to greatness, a role his parents always knew to be part of his destiny.
"I believe Elvis' career and contribution to the world were fated from the first. For during his early life, certain things happened, which convinced me that God had given my wife and me a very special child for whom He had some very special plans," Vernon said.
Even though Elvis traveled a lot, they maintained a close bond and saw each other as often as possible. But fame was about to change it all.
"We had talked about getting married, but by the time his records came out, we realized that wasn't going to happen," Dixie added.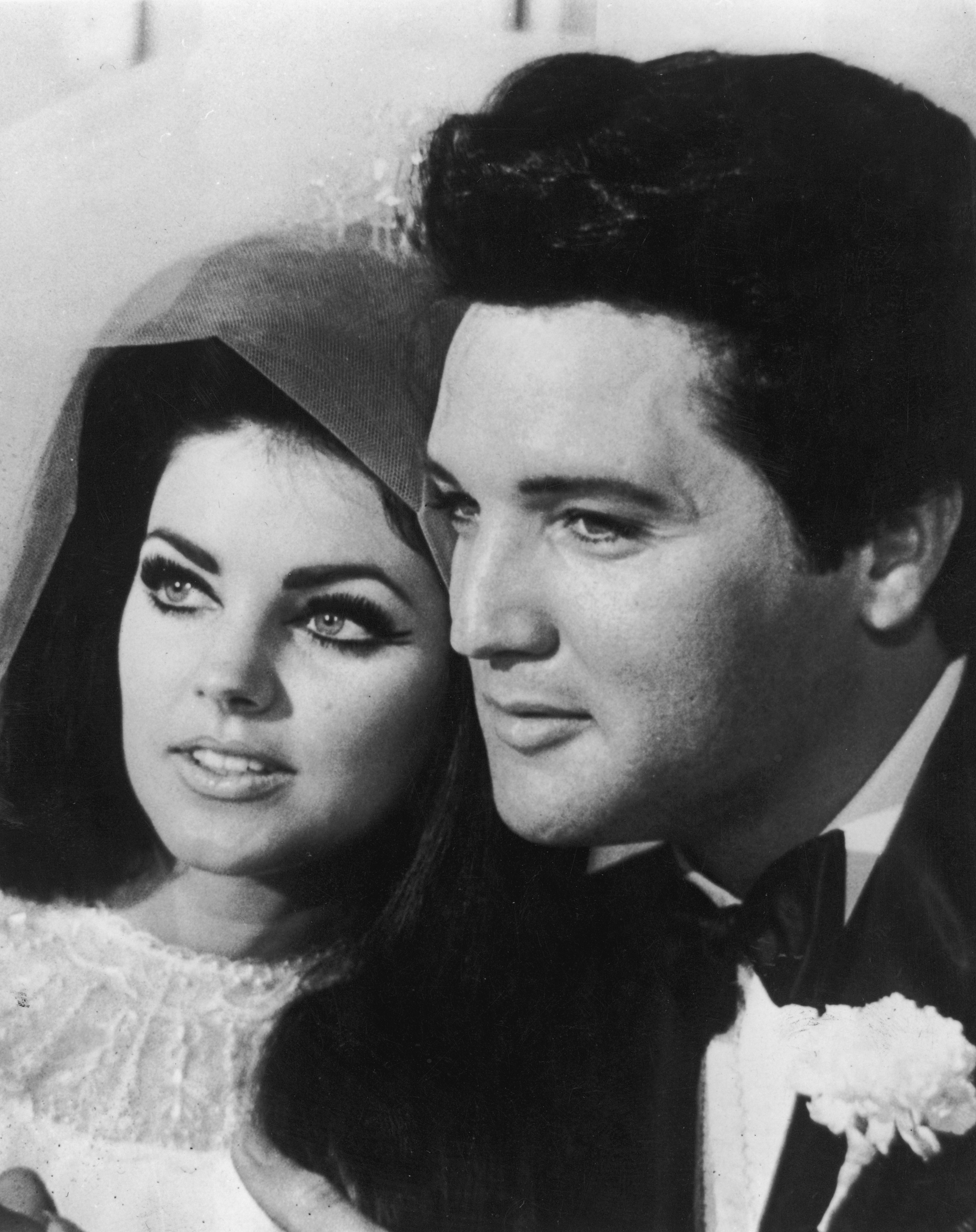 Elvis Presley with his bride Priscilla Beaulieu after their wedding in Las Vegas on May 1, 1967. | Source: Getty Images.
After Elvis recorded "That's All Right" in July 1954 at Sun Records, radio stations started playing his songs. "Ecstatic" over the popularity of his music, it caused him to get busier, and with all his focus on his career, Elvis and Dixie started drifting apart.
"It was kind of a mutual thing. His career was going in one direction, and I didn't feel that I could be a part of it. His career kind of consumed him there, and there wasn't much time for anything else," Dixie explained.
Dixie later got married, and so did Elvis. Little did he know that his six-year marriage to Priscilla would become one of the most iconic relationships of the 20th century.
Ten years Pricilla's senior, she first met Elvis at the age of fourteen. As the daughter of a US Air Force officer, they met in Germany while Elvis served in the US Army. The pair got married in 1967 after Priscilla turned 21, but divorced in 1973.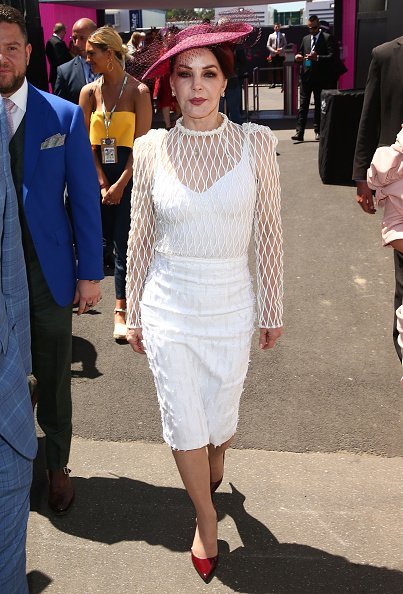 Priscilla Presley arrives at the Kennedy Marquee on Oaks Day at Flemington Racecourse on November 9, 2017 in Melbourne, Australia. | Source: Getty Images.
Pricilla left Elvis because she "needed to find out what the world was like" after she spent her teenage years living "his life."
Elvis also had romantic ties to the beautiful actress, Natalie Wood. The couple dated briefly after his split from Dixie, but according to Natalie's sister Lana, Elvis' mother, Gladys saw to the early end in Natalie's relationship with Elvis.
Please fill in your e-mail so we can share with you our top stories!