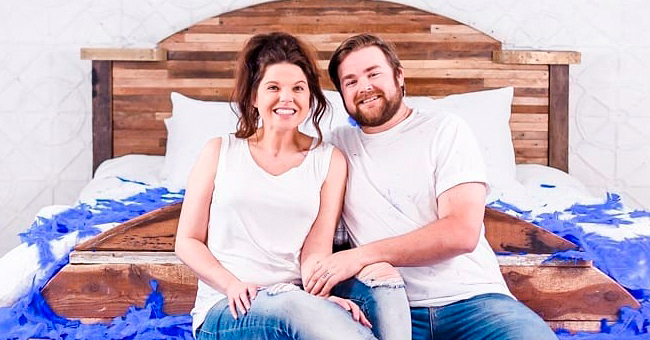 instagram.com/amyrachelleking
Amy Duggar Reveals She's Feeling 'as Big as a Whale' Showing off Her Growing Baby Bump

Amy Duggar, drew attention to her heavily pregnant tummy as she excitedly related that it made her feel like "a whale."
The expectant mother shared a photo of herself via her Instagram story. According to "Pop Culture," the picture was taken at Amy's clothing store, "3130 Clothing."
The image is a mirror selfie in which Amy wore a short blue dress and can be seen cradling her huge tummy. The free-flowing fabric of her simple dress entirely contained the star's belly except that she placed her left hand just under the roundness to emphasize the size.
Amy, who is about six months along, boldly captioned the picture with words hinting at how she feels being so heavily pregnant. The caption took on a cheeky turn as the youthful star used a whale emoticon in place of words as she wrote:
"Feeling as big as a whale."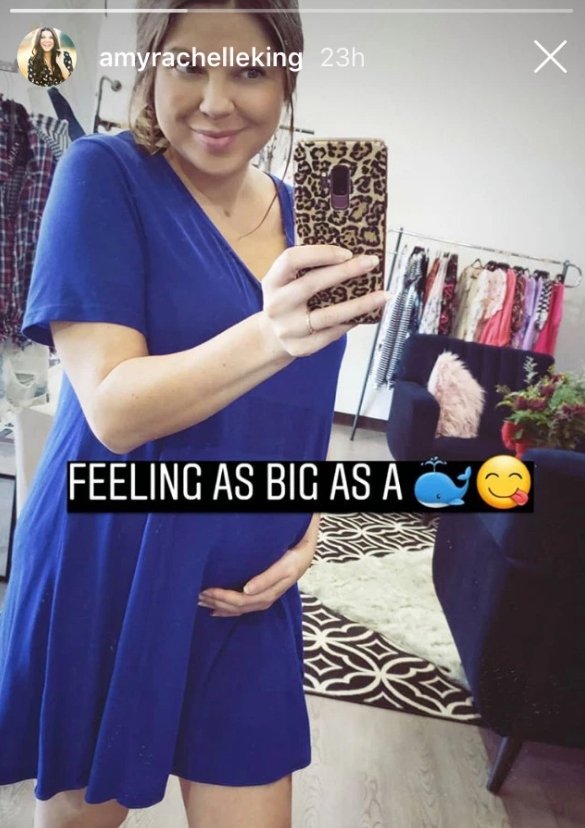 Photo: Instagram stories: @amyrachelleking
But for her gleeful expression, her statement may have been taken as a frustrated expression! If anything, the humor comes really through thanks to her use of the emoticons and her cheerful expression. It is the first time Amy will be getting pregnant and judging by her Instagram; she loves every minute of it.
The "19 Kids and Counting" star has about three months left before the expected delivery date. From her constant Instagram posts, Amy has shown that she plans to have as much fun as possible while she's at it too.
On Friday, June 28, the curvy beauty shared that she had attended a concert which she excitedly described as "a hit!" via her caption. Thankfully, the 32-year-old also has her doting husband, Dillon King staying real close to support her all through the journey.
Amy lovingly shared words of appreciation to him on Father's Day even amidst news of her grandmother's sudden death. She wrote:
"He has been working at 3130 while I have been taking some personal time away."
Although the loving message was all about King, Amy still managed to pay tribute to grandma Duggar who reportedly died from accidental drowning.
Amy has had a somewhat tough time coming to terms with her grandmother's unexpected death. The Duggars have generally taken steps to come to terms with grandma Mary's death, and one of Amy's was by sifting through her closet.
The mother-to-be made sure to share the sweet proceedings with her fans via Instagram story. Going through the matriarch's things made Amy emotional as she explained that she could still perceive the smell of her perfume.
Amy and grandma Mary had had a tight-knit relationship so much so that the beautiful star fondly called her "her best friend." May grandma Mary's soul rest in peace.
Please fill in your e-mail so we can share with you our top stories!