Mick Jagger's Son Is His Tiny Mini-Me with Adorable Curls and Temporary Tattoos
Mick Jagger's youngest son, Deveraux, bears a striking resemblance to his legendary father, as the most recent image of the two-year-old proves.
The 75-year-old Rolling Stones rocker's girlfriend Melanie Hamrick, 32, took to Instagram recently to share a photo of Deveraux — whose middle names are Octavian Basil.
"He is adorably cute! Looks like his daddy all the way! May he have a blessed life!"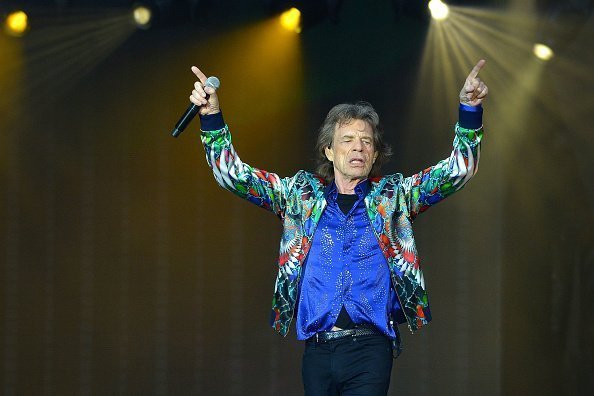 The adorable snap shows the toddler with temporary tattoos while standing on an empty stage and looking off-camera. He sported the famous shaggy hair and Jagger lips.
Hamrick's followers quickly flooded her page with remarks about the similarity between dad and son.
One person wrote: "Looks like daddy in this pic! He is a beautiful child."
"He's getting so big and looks so much like Daddy," added another.
"He is adorably cute! Looks like his daddy all the way! May he have a blessed life!" commented another user.
Someone else wrote: "Oh, how cute!!!! He looks so much like his dad, Mick Jagger!!!!!"
Deveraux is Jagger's eighth child. He was born in December 2016. The singer has four sons and four daughters with a total of five women. He additionally has five grandkids. 
In April this year, reports about Jagger's heart surgery surfaced. However, concerned fans were relieved when he posted an Instagram video of him dancing.
With a career spanning more than five decades, Jagger has been named one of the most well-known and compelling frontmen ever of rock and roll.
Jagger is known for his distinctive voice and energetic live performances. The Rolling Stones is considered as one of the most successful rock bands of all time.
It was earlier reported that the band will not be touring the U.S. and Canada because of Jagger's health. But the band announced that the tour will just be postponed.
Jagger and the rest of the band — Keith Richards, Charlie Watts, and Ronnie Wood — are currently on their North American tour, which commenced in Chicago on June 21.