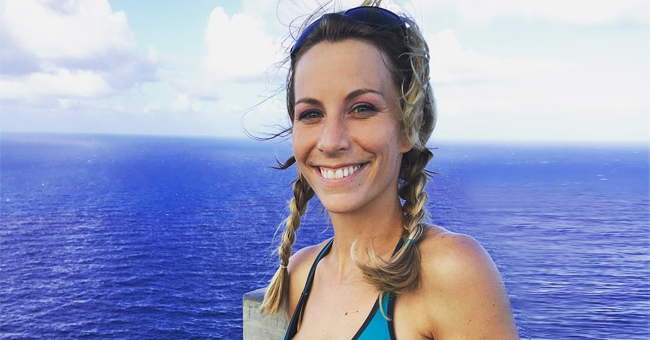 instagram.com/mslyssac
'Baby' Lyssa Shares Funny Throwback 'Dog the Bounty Hunter' Video with Beth Chapman
The family said goodbye to Beth this week so this video shows that they can also share some good humor and remember it with laughter and love.
The Chapman family is going through a very hard time, but they have shown that love unites them above all that can happen. This was the case of Lyssa and her stepmother Beth, who has had a sometimes conflicting relationship, especially in the past months.
On Mother's Day, Beth decided to make public her discontent and sadness about the lack of communication with Lyssa and that her stepdaughter didn't send her greetings or congratulations on that special day. Comments from fans supported Beth and a great stir was formed.
Not only did she decide to comment on this issue but Beth also decided to share that she and Duane were also not invited to the high school graduation of Lyssa's daughter, Abbie, and that she would have moved mountains to attend.
Beth continued to vent with the fans and told them that it can happen that parents and children get involved in a dispute, but that you have to look around as children can be injured at times and grandchildren involved in the disaster made by their parents.
When the fans claimed to her, Lyssa replied saying they don't know anything about what is happening between them. However, before Beth's death, Lyssa shared a photograph of her with her stepmother and explained that they had already settled their differences.
It is important how this situation with Beth's illness and death is bringing the opportunity to the Chapman Family to resolve the things that have caused sadness and disagreements.
In the best way, Chapman's death has allowed them to develop strong emotional connections. Thanks to being reconciled, Lyssa is not left with discomfort and guilt.
Bonnie Chapman, the youngest of Duane and Beth's children, also solved the misunderstandings with her mother and since she was hospitalized, she didn't move away from her side for a moment.
Beth's four children are Cecily, Bonnie, Garry, and Dominic, plus the bonus girl as she used to call her stepdaughter.
Please fill in your e-mail so we can share with you our top stories!