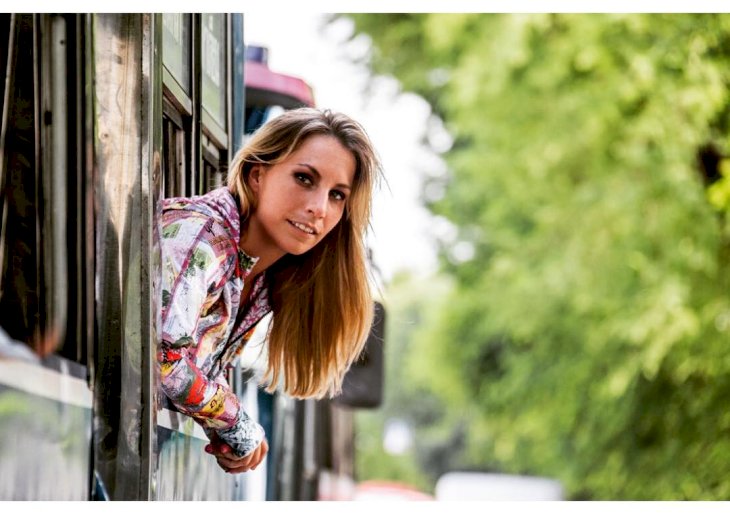 Lyssa Chapman
Content
Lyssa Chapman was born on June 10, 1987, in Denver, Colorado, United States. Her parents are Duane "Dog" Chapman and Lyssa Worthington Greene Brittain. To distinguish her from her mother, Chapman is often called "Baby Lyssa."
Lyssa is an American businesswoman and former bounty hunter and bail bondswoman who came into the spotlight after appearing on her father's show, "Dog the Bounty Hunter." She is also an author. Chapman has two daughters and was previously married to Brahman "Bo" Galanti, and as of 2018, is in a lesbian relationship.
Lyssa is the ninth of her father's twelve children. Her father is a bounty hunter and former bail bondsman. Chapman's mother, Lyssa Brittain is Dog's third wife and is sometimes called "Big Lyssa." Chapman was raised by her father until she was ten, after which she went to live with her mother in an Alaskan town and lost contact with him for six years.
Chapman grew up with her two sisters, Tucker and Barbara Chapman. Her other half-siblings include Leland Chapman, Duane Lee Chapman Jr., Garry Chapman, Bonnie Jo Chapman, Wesley Chapman, James Chapman, Zeb Chapman, Christopher Hecht, and Nicholas. Her step-sister is Cecily Barmore.
Lyssa had her first daughter, Abbie Mae Chapman, in June 2002, one day after her fifteenth birthday. She later revealed in an interview that Abbie's father was 24 years at the time of their daughter's conception.
Even though he was accused of statutory rape, Lyssa did not press charges. Instead, she was grateful to him for giving her a daughter.
Lyssa's childhood was not a fairytale. Her father was a crack addict, and her mother was an alcoholic. In 2011, she falsely accused her father of rape in a Fox News interview, saying that it "was a horrible life that I never wanted to go back to, living with him and Beth and the fighting and the drugs."
She said that life was calmer with her mother: "although she drank, it was much more peaceful. I was in school; I had friends; I was willing to do anything to not go back."
The story of Lyssa's life is told in detail in her 2013 memoir, "Walking on Eggshells: Discovering Strength and Courage Amid Chaos."
At age 19, Lyssa began working as a bounty hunter and got a license in Colorado. For a while, she also worked at her family's bail bonds company, Da Kine Bail Bonds.
Lyssa's big-screen break came when she appeared for eight seasons on A&E TV's "Dog the Bounty Hunter" from 2005 to 2012. The show followed her father and a couple of other family and friends as they hunted down fugitives.
In 2013, Howard books published Lyssa's autobiography, "Walking on Eggshells: Discovering Strength and Courage Amid Chaos."
Described as "an empowering memoir that can inspire others to break the cycle of abuse and forge happiness out of extreme adversity," the book was co-authored by Lisa Wysocky.
Lyssa owns and operates a non-profit foundation, Proper Choice Inc, and one of Hawaii's top tanning salons, No Tan Lines LLP, Home of the Better Body Bed with Red Light Technology.
Lyssa Chapman married Brahman "Bo" Galanti on February 20, 2009, in Hawaii but she filed for divorce two years later. Galanti allegedly abused her physically and emotionally, and on more than one occasion, she had to flee to her father's house for safety.
The rocky union produced a daughter, Madalynn Grace, born on August 7, 2009.
In 2006, Lyssa lost her sister, Barbara as a result of injuries sustained in a car accident, and the tragedy was said to have affected her greatly.
In 2011, Lyssa was arrested for police assault and criminal property damage. In September 2012, it was reported that she and her daughters were involved in a severe car crash in Honolulu. Because her sister died in similar circumstances, it was a terrifying period for her family.
Lyssa is now a lesbian. She announced her engagement to her fiancée, Leiana Evensen in December 2017. Evensen is a physical fitness trainer and co-owns No Tan Lines LLP with Lyssa.
Chapman married Brahman "Bo" Galanti at Lanikuhonua, a popular wedding location at Ko Olina, Oahu, Hawaii
Chapman is the stepdaughter of Beth Chapman
Please fill in your e-mail so we can share with you our top stories!