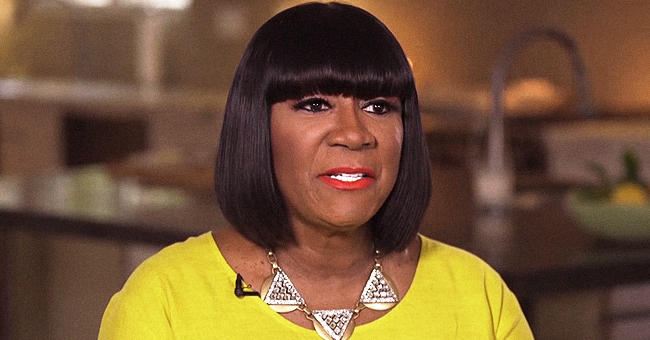 Youtube/PeopleTV
Patti LaBelle Regrets Turning down 'the Color Purple' Role over Same-Sex Kiss Scene
Patti Labelle revealed that but for a scene she had found quite unsettling, she almost got to star in Steven Spielberg's classic, "The Color Purple."
"The Color Purple" is a 1985 film release produced by Steven Spielberg. The period drama was widely praised and had remained one of Spielberg's most notable works till date.
SPIELBERG OFFERED LABELLE A CHANCE TO STAR IN "THE COLOR PURPLE"
Labelle, an American singer, and actress, once spoke in an interview with Contact Music where she revealed that she would have played the role of Shug Avery in the film but didn't for the fact that she would have had to film a same-sex scene.
Labelle was the perfect fit for the role; she had the singing talents needed to portray the character of Shug Avery, a showgirl. However, she turned down the role after she discovered that she would have had to kiss a woman during a nude scene in the movie.
It is not everyone that would turn down the opportunity to star in a work of Steven Spielberg like Labelle did, but she disclosed that she had thought the film would be way too racy for her at the time.
"I told Steven Spielberg I couldn't be in his film... I wasn't kissing a woman," the beautiful star told Contact Music.
"I REGRET IT BECAUSE IT WAS JUST ACTING" – LABELLE
The role went to Margaret Avery and the film, on its release, was deemed a box office success. Labelle named it one of her favorite movies as she found the storyline, which depicted the life of African American women during the early 20th century, rather engaging.
During her interview with Contact Music, the "You Are My Friend" singer expressed regrets that she turned down the perfect opportunity to flaunt her acting skills.
"I regret it because it was just acting. "She (Shug) was in the tub, but it wasn't as bad as I thought," Labelle said.
The 75-year-old star further explained that after seeing the movie, she felt downcast and wondered why she had gotten "so nervous" about playing Shug Avery.
"So after I saw the movie, I said, "Maybe I shouldn't have gotten so nervous about doing something that's acting." – Labelle
"I should have shut up and just done the screen test, and maybe I would have been Shug Avery," she added.
Despite missing the chance to star in "The Color Purple," the media still considers the youthful singer as one of the most popular soul icons in America.
She has been awarded numerous times for her talent and most recently, NBC aired reports that Labelle will have a Philadelphia street named after her at the Wawa Welcome America Celebration.
Please fill in your e-mail so we can share with you our top stories!