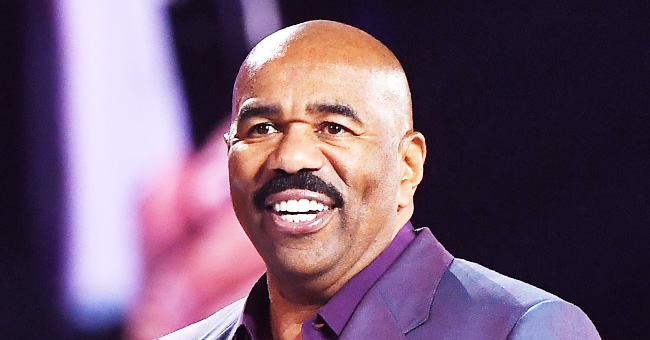 Getty
Steve Harvey Grants Eight Scholarships to His Alma Mater Kent State University
Television host Steve Harvey grants scholarships to eight incoming freshmen attending his alma mater this fall. The partnership with Kent State University in Ohio covers the total cost of attendance of each student renewable each semester.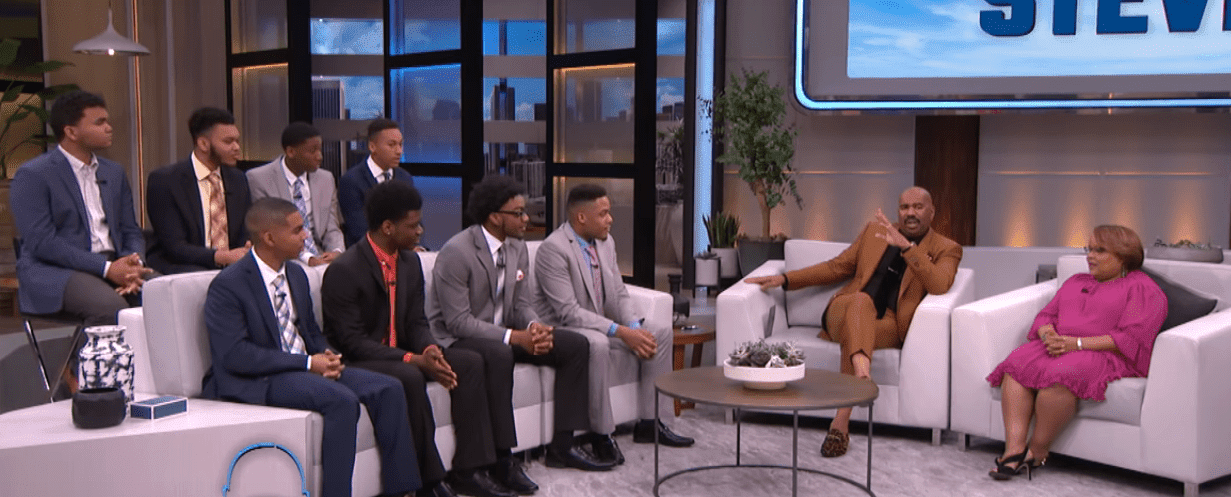 The eight recipients of the Kent State University Scholrship (L) with Steve Harvey and Kent State Executive Director Sonya Williams (R) on the "Steve" show. | Photo: Screenshot from original video
The Steve and Marjorie Harvey Foundation partnered with Kent State University to provide financial assistance reportedly worth $23,000 each. Eight promising students have been awarded the scholarship and will be attending Kent State this fall. The chosen students are expected to maintain a 2.5-grade point average to renew the scholarship each semester. In a release by Kent State, Harvey was quoted in saying:
"Whenever we can, we find a way to change the lives of young people through scholarship programs we have come up with," adding that the exposure on his platforms would "really blow up the fact that Kent State has made an effort to reach out to some forgotten young people to change their lives through education. I'm more than happy to be a part of it."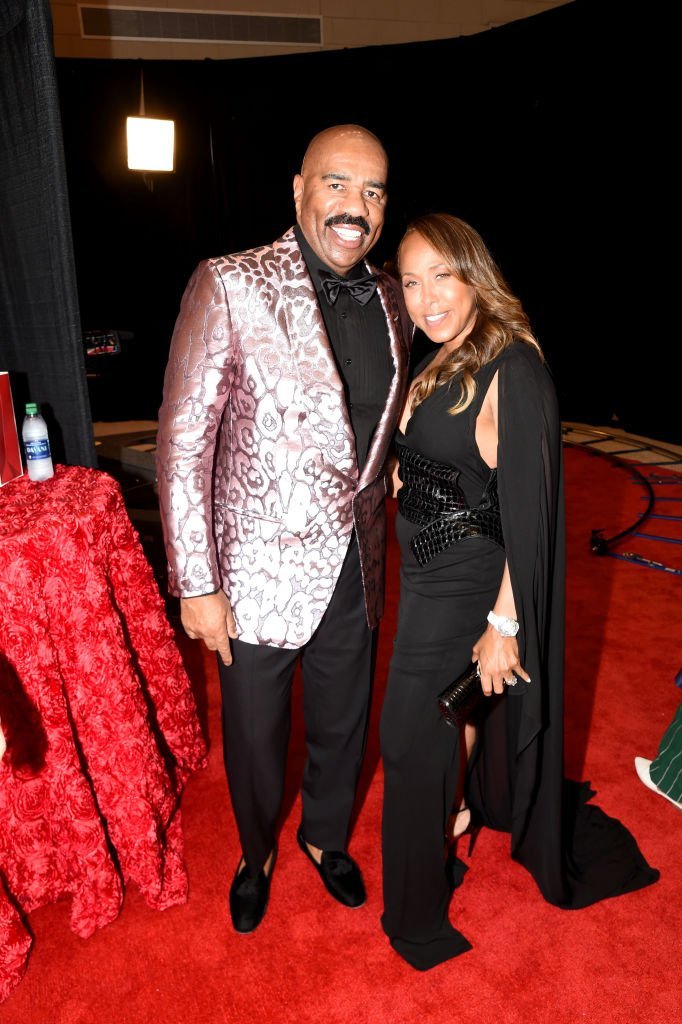 Steve Harvey and Marjorie Harvey attends the Trifecta Gala on May 03, 2019 in Louisville, Kentucky. | Photo: Getty Images
Five of the chosen students are participants in Kent State's TRIO Upward Bound pre-college program. It gives opportunities for students to overcome societal barriers to achieve higher education. The program is housed within Kent State's Division of Diversity, Equity and Inclusion (DEI) that, in addition to the scholarships, will provide continued support for the students to ensure academic success.
Coinciding with Harvey's visit to celebrate the 50th-anniversary celebration of the Psi Gamma Chapter of Omega Psi Phi Fraternity, where he pledged as a student, he met with key members of the university administration where he brought up and agreed on financing deserving students under a scholarship. The scholarships are dedicated to Devin Moore, a Psi Gamma chapter member who died in 2017.
In addition to this, Harvey also made a financial commitment to Kent State's Men Empowerment Network (M.E.N) supporting the academic, personal, professional and social development of men of color in Kent State.
Harvey had the scholarship awardees as guests on his talk show "Steve." Kent State Executive Director Sonya Williams said about the eight young men:
"Some of them are adverse backgrounds...and all they needed was an opportunity and so we took advantage of this opportunity to give them a future…"
On the show, the eight Kent State scholars expressed their gratitude for the rare opportunity. College education in America is expensive. Students rely on available scholarships as well as student loans to be able to get through it. There have been recent reports on college admissions bribery, where "Full House" actress Lori Loughlin and husband, Mossino Giannulli, allegedly paid through their children's college admissions possibly taking away slots from other potential students. The scandal has triggered a massive investigation on high profile parents with Loughlin and Giannulli being charged with mail fraud and money laundering.
Please fill in your e-mail so we can share with you our top stories!