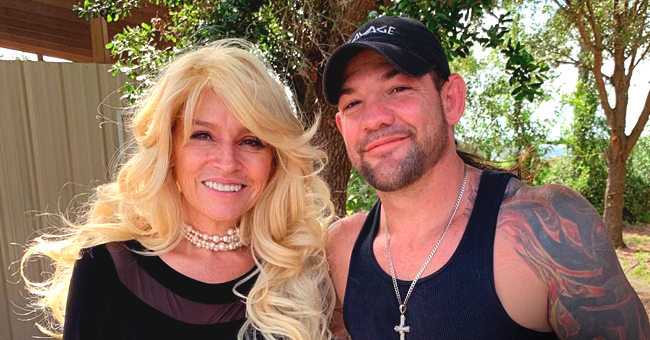 instagram.com/mrsdog4real
Leland Chapman Continues to Receive Fan's Support on Beth's Photo Shared More Than a Week Ago

Leland Chapman's Instagram photo with his late mother, Beth, which was posted over a week ago continues to receive comments from fans who paid tribute to the reality star.
It has been over a week since Leland posted a beautiful photo with his mother, Beth Chapman, two days before her passing, yet fans of the late reality star continue to show love and support to the Chapman family following Beth's demise.
The post previews Leland and Beth, both in black, smiling for the camera. Beth posted the same photo on Mother's Day, thanking her son for making her laugh "all weekend" and for visiting her.
SUPPORT FROM FANS
"Its really tough losing your mom i know but be strong and know how much she loved all of you and be thankfull he Blessed you and family with a one of a kind mom," read one tweet.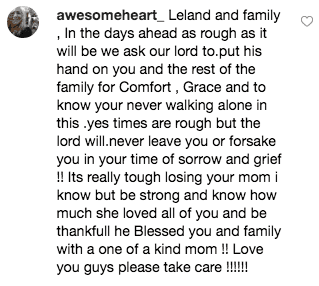 Instagram.com/lelandbchapman
Another fan shared her experience of letting "the love of my life go" due to a lung disease. Like Beth, the woman's husband fought hard but still lost to the ailment.
"Praying for God's peace and comfort for Beth and Dog and your family," another wrote. "She's a courageous woman who has fought, I am a Lung Cancer survivor and this breaks my heart but I know she's not in pain. I Love you and your family and praying really hard."

Instagram.com/lelandbchapman
Beth's husband, Duane "Dog" Chapman, confirmed his wife's passing through a tweet, the same morning she died.
TRIBUTES FROM THE KIDS
After Beth's passing, her children paid tribute through social media posts of memories with their late mother. Bonnie, Beth's youngest daughter, was one of the firsts to share about her mom's death and said she was "thankful to call you my mother."
Beth's son, Garry, also took to Twitter to share about his mother's strength, which she knew would one day be needed by her son to cope with her passing. Included in his post was a link to a video of a 2012 episode of "Dog the Bounty Hunter."
'I'M GONNA SEE MY HONEY AGAIN'
Beth's husband, Duane "Dog" Chapman, confirmed his wife's passing through a tweet, the same morning she died. Hours later, he spoke to the media and said:
"I hope to God there is a God. I trained myself [to think] 'What would Jesus do?' And I hope I'm not just talking to myself. I hope there is a God and if there is, I'm gonna see my honey again. That's all we can do is hope."
The "Dog the Bounty Hunter" star also shared his late wife's last words in an interview where he fought back the tears to break down. "In Jesus' name" was one of Beth's last few words, Dog revealed, adding:
"And then she told the girls and everybody, with her mouth — she came out of it a couple times — 'I love you' and 'Are you guys all okay? Don't worry,' but she never accepted it. So amazing, this is totally unbelievable."
Please fill in your e-mail so we can share with you our top stories!