Mike Epps on Why He Married Kyra Less Than 2 Years after Divorce from Wife of 11 Years
Mike Epps recently had something to say about getting married to his new wife, Kyra Robinson, less than two years after his divorce with ex-wife Mechelle McCain, was finalized.
Mike and Kyra tied the knot last month in front of their closest friends and family at The Resort At Pelican Hill in Newport Beach, California.
BUSY HONEYMOON
Straight off his big day, the comedian has been promoting his new Netflix comedy special "Only One Mike" and recently stopped by "The Breakfast Club" where he chatted with radio hosts Charlamagne and Angela Yee.
When Charlamagne asked what made him get married so fast after just getting divorced, Mike retorted: "So fast? It wasn't fast."
"I thought you just got divorced?" Charlamagne asked, to which the "Hangover" star replied:
"Five years ago."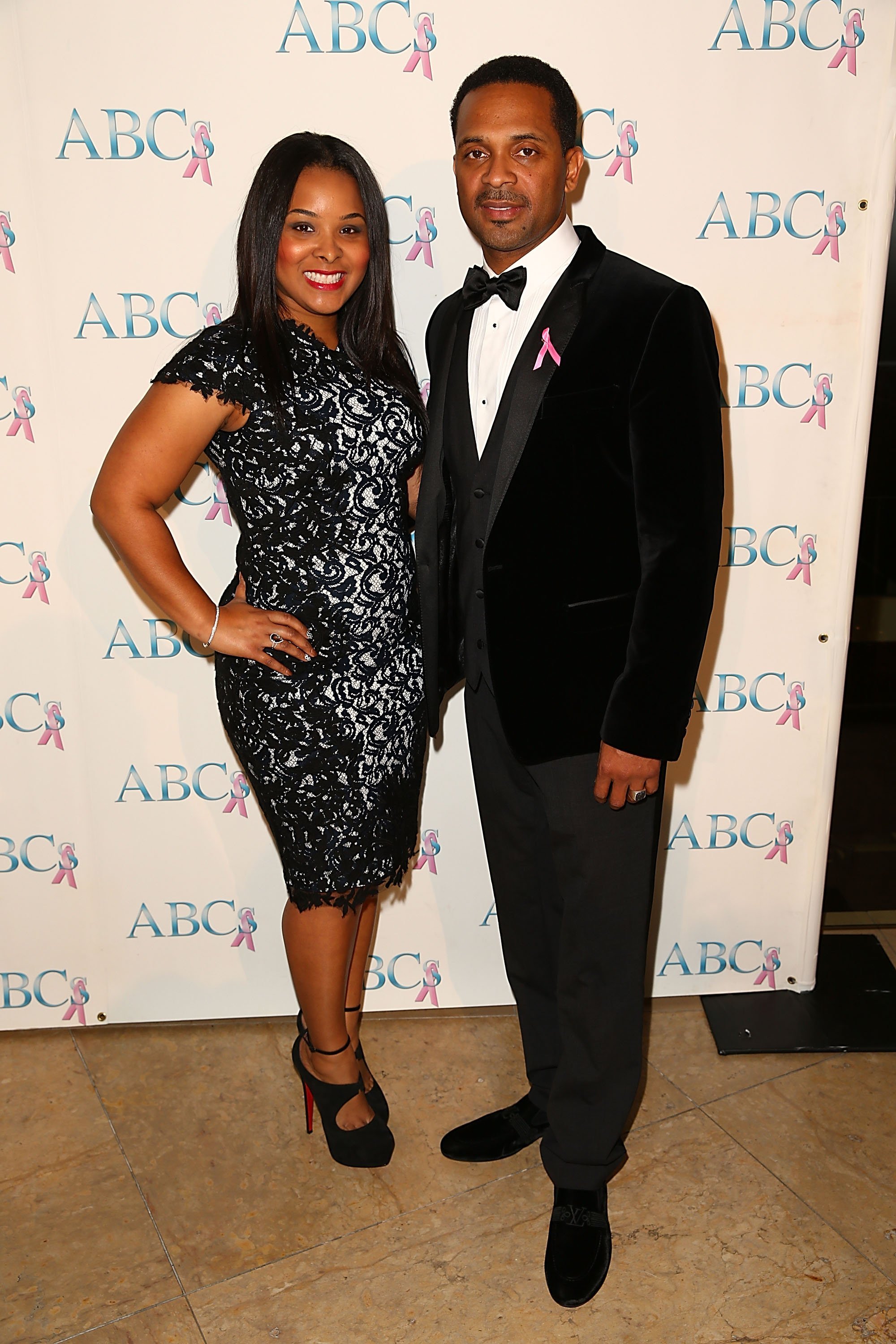 MIKE'S CLAIMS VS. REPORTS
It's not sure if Mike meant he and Mechelle got divorced five years ago because multiple outlets report that the exes had their divorce finalized in September 2017 after Mike filed in January 2016. Mike has two daughters, Mariah and Maddie, from the 11-year marriage. He also has older daughters from previous relationships.
MIKE'S PREFERENCE
While speaking with Charlamagne and Yee, Mike did accept that his marriage to Kyra, a TV producer, looked fast but said that he took the step because he likes to be married.
"It did look fast but you know, I like to be married. I don't like being single. I'm one of those guys; I like to come home to something structured -- some food, a little something, someone to share my day with. I can't date a whole bunch of women."
MIKE & KYRA: THE BEGINNING
Mike and Kyra went public with their relationship a few months after his divorce from Mechelle was finalized and by May 2018, the "Jumping The Broom" star had proposed.
During another promotional appearance on "The View" just days after their wedding, Kyra revealed that they met at the airport and dished on Mike's hilarious pick-up line attempt.
TEARS AT THE WEDDING
"We met in the airport," she recalled. "It was 6 am, and I was half asleep, and he walked up to me and said, 'Do you dance?' And I said 'What?! Do I dance? I'm a producer.'"
Notwithstanding, their love blossomed, and when Mike would read his vows on June 23, he was in tears. "It was hard," he admitted on the daytime show. "When you meet somebody that's so beautiful like Kyra, joy makes me cry."
Mike and Kyra became husband and wife in front of 200 of their closest family and friends including Tiny and T.I who flew in from the BET Awards on a helicopter, Doug E. Fresh, and Snoop Dogg, who skipped the Awards ceremony for his friend's wedding.
"We had such a great time," Mike said on "The View." "I wanna marry her [Kyra] again, right now!"