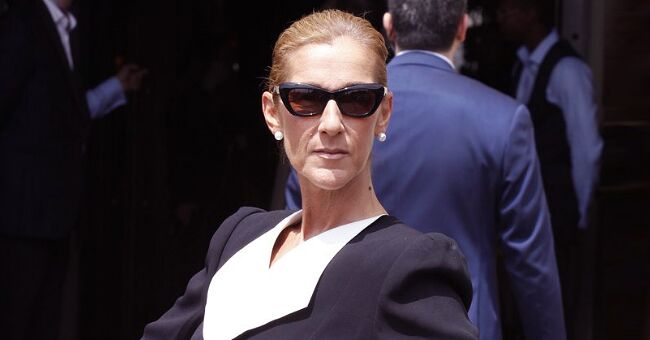 twitter.com/enews
Céline Dion Turns Heads in a Quirky Androgynous Top & Frilly Yellow Miniskirt in Paris
Multi-awarded singer Céline Dion grabbed attention as she strutted in Paris wearing a quirky androgynous top and a yellow miniskirt which was made up of ruffles.
Dion, 51, was spotted roaming through the roads of Paris, France for an afternoon walk recently, as reported by Daily Mail.
"Sometimes, I wish I could sweat so much so people can see how hard I work!"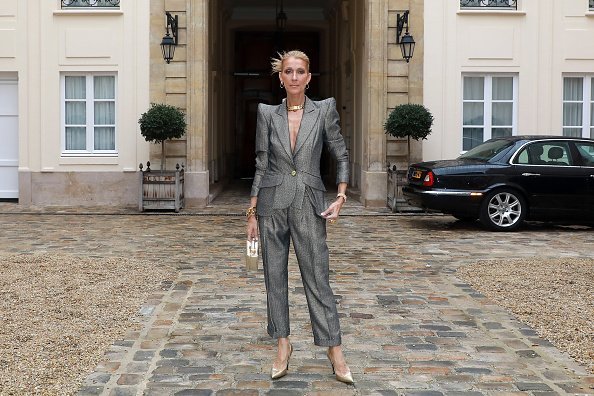 Celine Dion at the RVDK Ronald Van Der Kemp Haute Couture Spring Summer 2019 show on January 23, 2019 in Paris, France | Photo: Getty Images
The powerhouse vocalist went all out in a head-turning outfit. She wore a quirky androgynous top with a beautiful white collar and buttons, coordinated excellently with her ruffled yellow miniskirt.
Indeed, even her shoes were on point — she donned mismatched yellow and black high heels. She accessorized herself with thick-rimmed sunglasses and elegant pearl earrings.
The look is only one of numerous standouts of late. Dion recently wore a sleeveless feathered top paired with flared jeans.
She completed her stylish ensemble with a handbag and a pair of fluffy heels. She had her hair slicked back into a bun.
The "My Heart Will Go On" singer recently uncovered how she maintains her look on stage.
"On stage, I don't use water base make-up, I use oil-based make-up. Because sometimes things may get emotional and I might cry. Water based, if I cry, it's gonna streak but oil based it stays in place, so I can wipe it off," she said.
Dion likewise said that it is crucial for her to keep brushes clean, especially that she sweats in front of an audience.
"Sometimes, I wish I could sweat so much so people can see how hard I work! You see Tina Turner sweating and Mariah with a handkerchief and I think, I wanna sweat, I'm working hard too you know! I wanna sweat!" she said.
Dion has embarked on a European tour which will take her to London, Berlin, Paris, and Manchester. In July, she is scheduled to perform at the British Summertime Festival in Hyde Park.
Please fill in your e-mail so we can share with you our top stories!