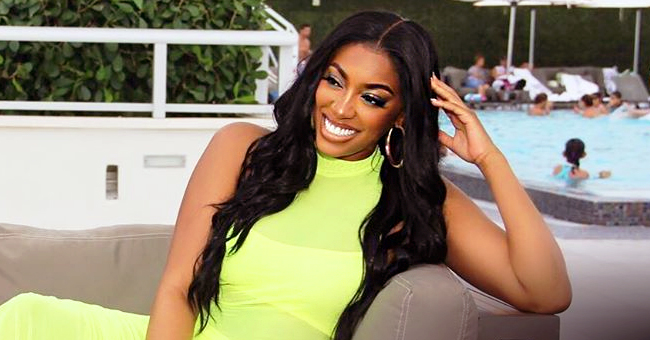 Instagram / Porsha4real
Porsha Williams' Daughter Pictured Napping on Dad Dennis McKinley's Chest after Split
It seems Porsha Williams and Dennis McKinley are trying to make things work for their little family, as the reality TV star recently shared a photo of her fiance sleeping with their daughter on his chest.
It's never easy to hear about your boyfriend or fiance cheating on you, let alone try and forgive him right away. However, for Porsha Williams, having a stable environment for her daughter to live in is her number one priority.
After rumors of Dennis McKinley cheating on the "Real Housewives of Atlanta" star despite her recently giving birth to their first child, it seems they swept that all under the rug and decided to make things work for their family.
Aside from the photo of the father-and-daughter duo, Porsha also shared a beautiful photo of a bouquet of flowers which people assumed were from Dennis himself, trying to make amends.
A Cheating Scandal?
Last month, Porsha attended the American Black Film Festival and opened up about the cheating allegations against her husband.
After giving birth to her daughter Pilar Jhena, Porsha's love life has been the topic of many articles after it was reported that her fiance cheated on her.
The "Real Housewives of Atlanta" star has been facing a lot of pressure trying to juggle being a mother to baby PJ and trying to manage all the rumors of McKinley having an affair and their apparent split.
Making Things Work
However, her recent posts have made it clear that they were able to surpass whatever challenges they were facing together, hoping to let their daughter Pilar grow up in a healthier environment.
"I'm pretty much doing everything in my own time. Not that there's anything I'm trying to hide or run away from, but if you love someone and you make a mistake or he makes a mistake or whatever's going on, you gotta make sure that y'all are good at the end of the day."
Regardless of what people think of that, Porsha is focused on protecting her family, something that she wants to remain for a lifetime.
Please fill in your e-mail so we can share with you our top stories!