Meredith Baxter of 'Family' Fame Had a Difficult Relationship with Her Famous Mom Whitney Blake
Best known as Michael J. Fox's onscreen mom, Elyse Keaton in the hit 1980 show, "Family Ties," Meredith Baxter revealed how her relationship with her mother "dictated" her life.
During an interview with the Today Show late in 2017, Meredith touched on her childhood and how her mother, Nancy Ann Whitney put her career ahead of her family.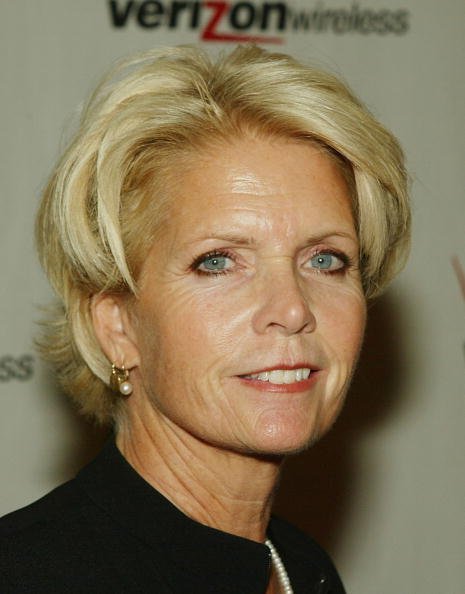 Meredith Baxter felt that she had no value
Meredith said:
"I had this deep sense of feeling that I had no value. That I was unloved and unlovable. That was the belief system I developed, which really became the engine that dictated everything. Every job, every decision, every relationship." 
The actress had previously told the show that her mother wanted to be a famous actress at all cost. During the 1950s, that meant being sexy, available, and young. "She was all that, and more. She had big blue eyes, alabaster skin, a heart-shaped face, a beautiful figure. She was just a knockout," Meredith added.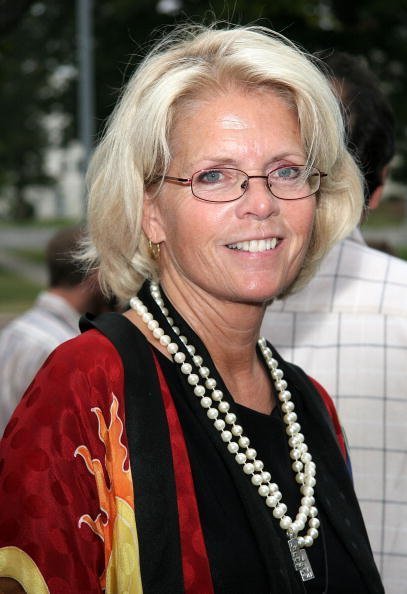 But Nancy saw her three children, which she had by the age of twenty-three as an "obstacle" to her Hollywood success. As a workaround, Nancy then decided that Meredith and her two brothers had to call her by her stage name at all times. Meredith said:
"We were not to call her "Mommy" anymore. We were to call her Whitney. I think she was hoping if we called her that, people might assume she was our aunt or maybe an older sister."
Her mother's action deeply affected the actress
While Meredith's eldest brother, Dick, took their mother's action more at face value, it affected Meredith and her other brother, Brian on a personal level as she added:
"I think Brian and I took her actions more personally. They really shaped me; I had a strong sense of having been abandoned by her, that she didn't want me, that she didn't want to be my mother."
Meredith's father left in 1953 after her parent's marriage came "on its last legs." At five years old, the last thing her father, Tom Baxter, told them before he left will always stay with her. "When I leave, you're never going to see me again," he said.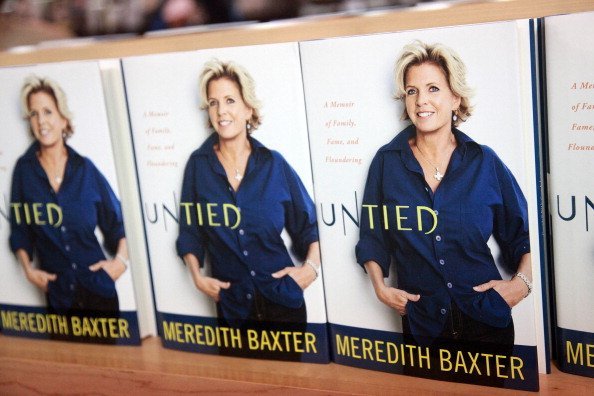 The actress released a memoir in 2011 titled, "Untied." Therein she detailed her tumultuous life that followed because of deep-seated childhood beliefs.
The book accused her ex-husband David Birney, with whom she had five children, of years of physical and emotional abuse. Meredith told the Today Show:
"I didn't know I had a choice. I didn't know I could go...it wasn't an accident we were together. For him to be who he needed to be, it had to be someone who was kind of mousy and quiet and retiring, and that's who I was."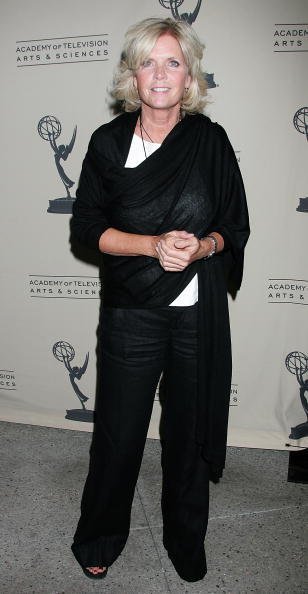 Meredith's struggles with alcohol
Three failed marriages later, Meredith turned to alcohol to cope with the emotional baggage but kept her private and working lives separate as she added:
"You learn to compartmentalize. As soon as I got to the [Family Ties] studio, home life was just not happening. I never talked about it."
In the book, she also spoke about coming out as a lesbian in 2009. While it hadn't been news to those close to her, Meredith had concerns about the public's reaction to their favorite television mom coming out as a lesbian.
She said:
"My entire social circle knew, and all my family knew about me being a lesbian. They were fine. But I had a hard time, and probably have some concerns still, about how general America or North America is going to deal with (Family Ties mom) Elyse Keaton ... Gay!"
But it turned out that the public surprised Meredith with "overwhelmingly positive" responses to her coming out. "It's been phenomenal. Just phenomenal. Far greater of a positive response than I ever expected," she added.
In a related story, Meredith Baxter opened up about her relationship with her ex-husband of fifteen years, David Birney. The two had co-starred on "Bridget Loves Birney," and Meredith claimed that the abuse she suffered contributed to her addiction to alcohol.