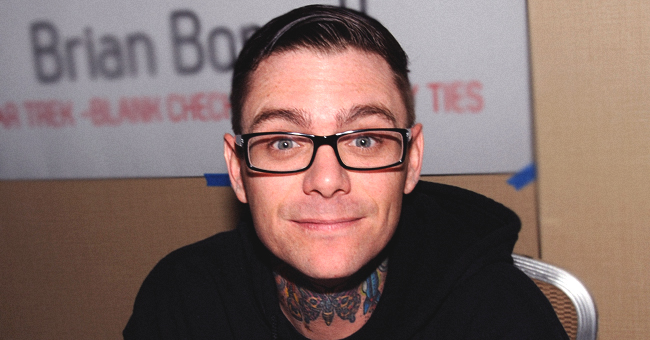 Source: Getty Images.
Brian Bonsall Led a Troubled Life after 'Family Ties' Ended

While Brian Bonsall spent his younger years as Michael J. Fox's little brother on the hit television series "Family Ties," he had a shaky transition into adulthood with various run-in's with authorities.
In April 2010, the then-28-year-old Brian got sentenced to two years probation after he pled guilty to assault charges for hitting his best friend, Micheal Trujillo in the face with a broken bar chair.
The incident happened the previous month after both Brian and Michael had been drinking and arguing, but Brian claimed that he had no recollection of hitting Michael. According to the arrest report Brain said that both of them enjoyed taking drugs, but they "made him forget things."
At the time of Brian's arrest in Colorado in March 2010, he had been wanted for a probation violation for a year. Probation he received for assaulting his girlfriend in 2007, along with a five days sentence in a work-release program and forty hours community service.
However, Brian's run-ins with the law dated back to 2004, four years after he graduated from Boulder High when he got arrested for drunk driving preceded by a conviction for the same offense in 2001.
Brian's parents moved to Boulder, Colorado, from his birth town of Torrance, California in 1995, and he decided to take a break from acting to focus on music.
Up until that point, Brian had a steady stream of work since he first appeared on televisions in "Family Ties" in 1986 at five years old.
The show ran for three years, after which Brian starred in various television series and movies that included "Shades of LA," "Desperate Motive," "Star Trek: The Next Generation," and "Lily in Winter."
Since the move to Boulder, Brian continued his musical dreams and started playing rhythm guitar for Lowjob, the popular Denver-based punk rock band and also for the well-known duo, "Bootjack&Bonz."
The former child star's arrest in March 2010 came shortly after his television mom on "Family Ties" announced she is a lesbian on NBC's "Today" show. "I am a lesbian, and it was a later-in-life recognition of that fact," Meredith Baxter said.
Meredith revealed to have already been in a four-year relationship with her girlfriend, whom she never expected to develop feelings for and added, "Some people are saying, were you living a lie? And, you know, the truth is, not at all. This has only been in the past seven years. I got involved with someone I never expected to get involved with, and it was that kind of awakening."
In 2011, Meredith published a memoir titled, "Untied" wherein she elaborated on her three failed marriages and the tumultuous relationship with her ex-husband of fifteen years, David Birney.
Please fill in your e-mail so we can share with you our top stories!