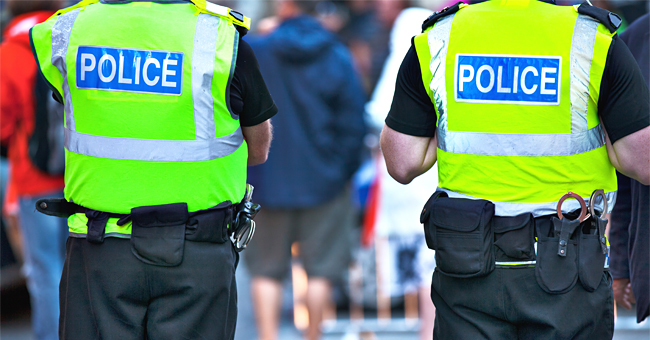 Shutterstock
Ice-Cream Maker and Police Search for Girl Who Licked Ice-Cream and Put It Back in a Store Freezer

Police are currently on the lookout for a woman who was filmed opening and licking the surface of a Blue Bell Ice Cream tub before putting it back in the store's freezer.
The video recently went viral and turned stomachs all over the United States, leading the company to become aware of the incident.
According to a statement issued by Blue Bell, they are working with law enforcement, retail partners and several social media platforms to find out the identity of the woman in the video.

Photo: Blue Bell
BLUE BELL ON THE HUNT
So far, she is yet to be recognized, but the Texas-based company wants to make sure that the perpetrator doesn't get away, adding that this type of incident "will not be tolerated."
"The lids are frozen tightly to the carton. Any attempt at opening the product should be noticeable."
In the statement, Blue Bell thanked their consumers for alerting them to the video and informed that they are taking this issue very seriously considering that it is a food safety concern.
CRITICIZED BY THE PUBLIC
The company claimed that they "work hard to provide a safe product and maintain the highest level of confidence" from their consumers. However, a few concerned Twitter users wondered about the lack of a protective seal.
Blue Bell was quick to reply to those who questioned the safety of the product:
"During production, our half gallons are flipped upside down and sent to a hardening room where the ice cream freezes to the lid creating a natural seal. The lids are frozen tightly to the carton. Any attempt at opening the product should be noticeable."
A POSSIBLE FELONY?
For now, the location of the store where the video was shot is still a mystery but Blue Bell hopes to find an answer to that question soon enough. Meanwhile, people keep finding the video quite revolting.
A Twitter user named Adam Sith even said that what the woman did should be considered a felony, assuming that she didn't buy the ice cream after shooting the video for internet views.
Please fill in your e-mail so we can share with you our top stories!