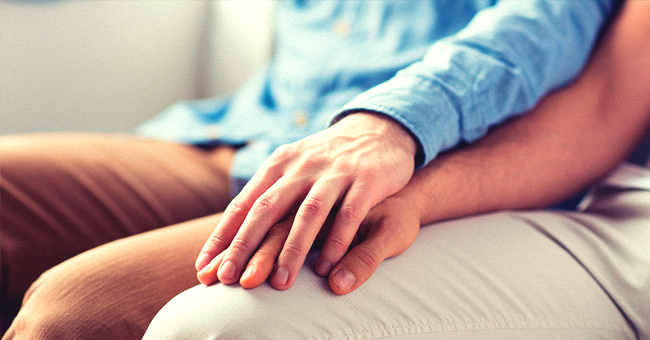 Shutterstock.com
Connecticut Man, His Ex-Wife of 23 Years, and Their Son Came out as Gay
A Connecticut man joined his son and ex-wife in coming out as gay. The couple was together for 23 years before they made the revelations
Bruce Downer,53, of Middletown joined his son Tyler, 23 for the Pride parade on Sunday wearing a homemade tiara, a green polo shirt, and rainbow-colored sneakers.
It was his son's first time at the event, but for Bruce, this was the third year he chose to celebrate coming out as gay after two decades in marriage to his ex-wife.
According to the New York Post, he said:
"I was married to a woman for 23 years, but that's all gone. I finally was strong enough to say I don't want to live this life anymore, I don't want to continue to live a lie. I wanted to live my true life."
Bruce, who works as a registered nurse, divorced from his wife in 2017, reported the outlet. Soon after, she revealed that she is a lesbian and is now engaged to another woman. "I didn't know she was gay," Bruce said.
He continued, "and she didn't know I was gay and we were married for 23 years." The pair's gay son Tyler said he "sort of knew" about his father's sexuality before he was told.
"It was easy to talk to him because I knew he would understand," he said. Tyler has an older brother, 24, who is the only straight individual in the family.
He explained that he and his father are so similar in their personalities that they sometimes butt heads. Although he learns a lot from his dad, he said a lot of criticism comes from Bruce's side sometimes.
Bruce, however, is happy overall and finally has self-love and "no self-hatred." He added, "Today, I'm celebrating with my community. It makes me feel so proud."
The story is reminiscent of a popular YouTuber who shared a small part of his coming out experience by posting a video of him telling his little brother he is gay.
Oliver Potter recorded the sweet video that showed as his five-year-old brother Alfie reacted to him being gay. "How would it make you feel if I married a man?" Potter asked him.
The little boy responded:
"If you marry a man it's going to be so cool… I saw in one movie a man was in love with another man and everyone was saying 'cool' in that video. Cool, cool, cool, cool!"
At one point he looked into the camera and said, "Love is love. Love is love." For pride month this year, another well-known man actor came out as gay via a lengthy Instagram post.
"American Crime's" Connor Jessup shared his challenge of coming out, saying he knew he was gay since becoming a teen but "hid it for years." The post ended with a word of love to various persons in his life and he finished by wishing everyone. "Happy Pride!"
Please fill in your e-mail so we can share with you our top stories!