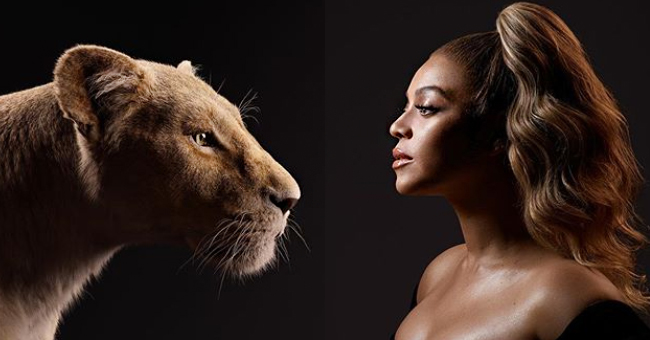 instagram.com/beyonce
Beyoncé Comes Face-To-Face with Nala in New 'Lion King' Promo Pic

Anticipation for the premiere of "The Lion King" 2019 remake continues to rise and Beyoncé Knowles, who plays Nala in the iconic film, just turned it up a notch by releasing a photo of her coming face to face with her character.
In the days leading up to the eventual release of "Lion King," Disney has been serving up more photo and video teasers for the film's teeming fans.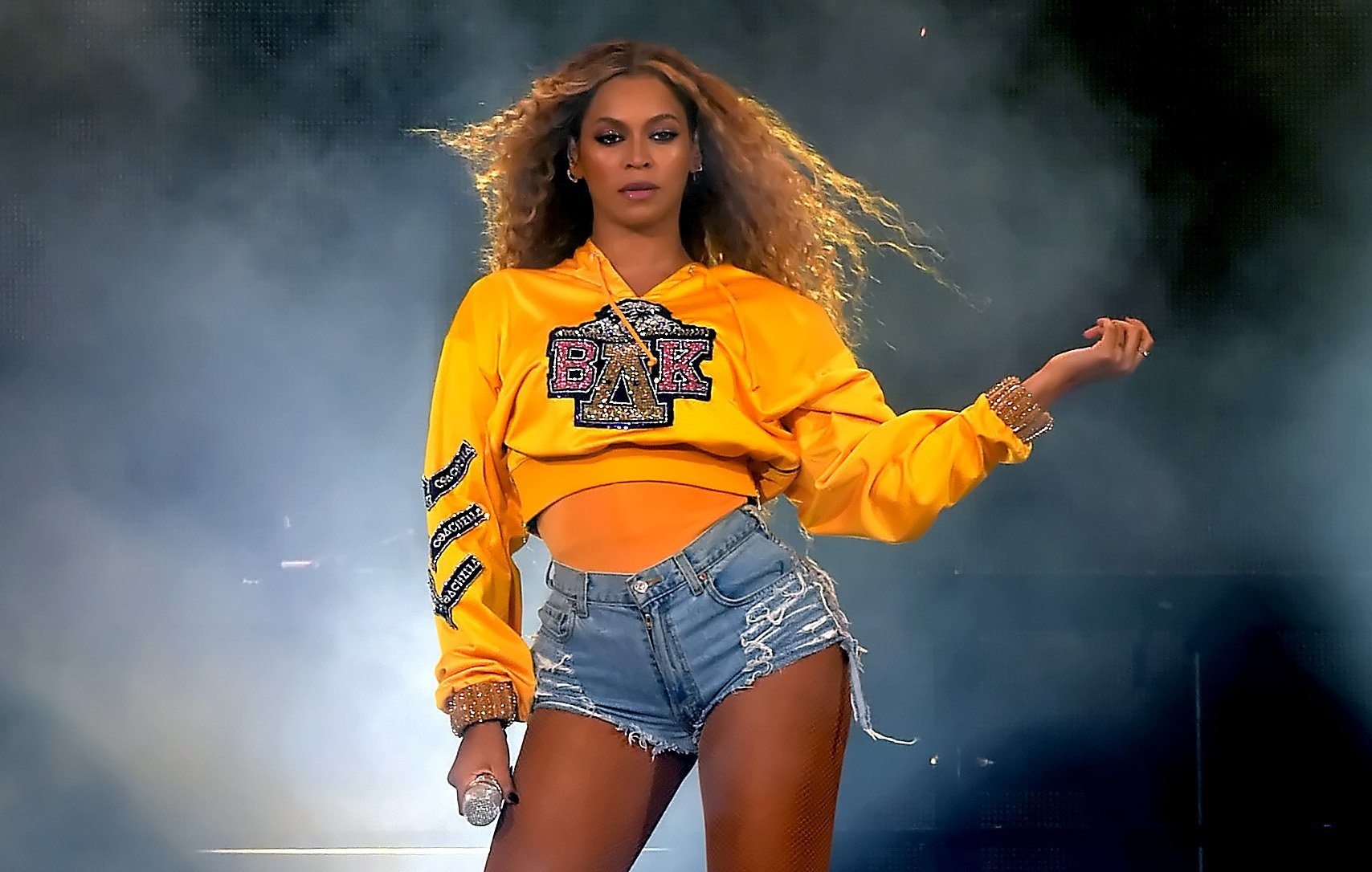 Beyoncé performing at Coachella in California on April 14, 2018. | Photo: Getty Images
On Tuesday, Queen Bey took to Instagram with a new promo photo that shows her staring into the face of a live-action version of Nala, the beloved character she portrays.
The singer looks regal in a black off-the-shoulder outfit and sleek ponytail as she's captured in a side profile while Nala gives off majestic vibes that evoke memories of her role in the classic 1994 original.
FANS GO WILD
Beyoncé shared the photo to her 129 million followers without a caption, but the post already has five million likes and counting with fellow celebrities leading the comment thread.
"She is Queen, hear her roar," gushed model Winnie Harlow while singer Normani confessed: "I just screamed."
MORE 'LION KING' DELIGHT
Beyoncé's shot is only one in a series released by Disney that features the Grammy winner's co-stars coming face to face with their respective characters.
Donald Glover (aka Childish Gambino) stares into the face of Simba, the star character and Lion King while Chiwetel Ejiofor, Alfre Woodard, Seth Rogen, and Billy Eichner assume the same poses with live-action versions of Scar, Sarabi, Pumbaa, and Timon respectively.
Photo: Instagram/Beyoncé
CREATING MAGIC
Much to the delight of fans, Disney also released a new featurette that offers a look behind the scenes of the Jon Favreau-directed movie. The YouTube clip includes footage of the actors voicing their characters in the studio as well as the music-making process.
"The reason the 'Lion King' has endured is because the inspiration that we're getting from it is universal," actor Keegan-Michael Key who plays Kamari, said.
Favreau added:
"It's nice to have actors who are both the performers and the singers. You have Beyoncé and Donald—they present something totally new and exciting. These are real musicians bringing their creative voices to this."
A GLORIOUS DUET
Last month, fans went wild after hearing Beyoncé and Glover sing one of the film's original soundtracks "Can You Feel the Love Tonight" in a teaser, a delight that was preceded by another 30-second teaser featuring one of Beyoncé's lines for the first time.
"Simba, you have to take your place as king. We need you," Beyoncé said as Nala. "Come home."
"The Lion King" is scheduled to premiere in theaters on July 19.
Please fill in your e-mail so we can share with you our top stories!