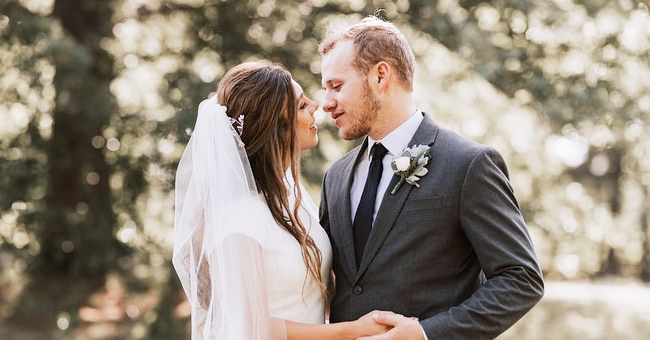 instagram.com/siandlaurenduggar
Josiah Duggar's Fans Claim Lows 'Strengthen' Faith after His Candid Post about Marriage Struggles

The couple celebrated their first anniversary and Josiah was very honest with what they have experienced throughout this difficult year.
Josiah Duggar shared his feelings about his first year married to Lauren Swanson with 'Counting On' fans in a candid post accompanied by beautiful photographs of their wedding.
Their wedding anniversary was on June 30 and Josiah has confessed that despite having gone through ups than downs in this first year of marriage, their love has been tested and has come out strengthened from these hard times.
He sincerely admits that he can't believe one year has gone so fast and he clearly remembers how wonderful that great day was. He confirmed his confidence in their marriage and how blessed this time has been.
He also expresses his desire that they continue to grow together and that they are more and more in love with each other.
The honesty expressed in his message and the vulnerability of exposing his emotions brought an avalanche of comments from his Instagram followers showing their support for the young couple.
The most recurrent comments were those filled with encouraging words, expressing that difficult moments and tests are those that strengthen love and union in every marriage. Other comments expressed congratulations and good wishes to Josiah and Lauren.
The couple revealed last February that they went through a very hard time after facing the miscarriage of the baby they were expecting last October.
Lauren shared that she thought her discomfort was due to indigestion and that when she went to the bathroom she realized that she had lost her baby. She could not believe it was true.
The couple has been very open to comment on their feelings and how they have coped together during these months. Fortunately a few months ago they announced very happily that they are waiting for a baby again.
The family has celebrated a party where between balloons and surprises revealed that Lauren and Josiah's next baby will be a girl, something that comes to swell the ranks of the girls in the Duggar family, as boys lead them by far.
In the fall, the Duggar family prepares to receive several babies and most of them are girls. Expectations can't be happier for this already large family and fans can't wait to meet the new babies.
Please fill in your e-mail so we can share with you our top stories!